Winning big from investing in Warburg-backed e-wallet MoMo, TVS and the GEE ecosystem are eager to see the next unicorns of Vietnam.
Thien Viet Securities Joint Stock Company (TVS), one of the founding shareholders of Galaxy Entertainment & Education Platform (GEE), formerly known as Galaxy Group, has been vividly considered as a skilled "unicorn hatching machine" after Vietnam's biggest e-wallet MoMo's valuation reached over US$2 billion. Besides MoMo, other companies receiving investments from TVS and GEE also have the prospect of becoming the next "unicorns" of Vietnam.
On December 21, Online Mobile Services Joint Stock Company (M-Service), the governing body of MoMo e-wallet, announced it had completed the 5th fund-raising round (Series E) after receiving the US$200 million investment from global investors including Mizuho, Ward Ferry, Goodwater Capital, and Kora Management.
After the deal, M-Service's valuation reached US$2.27 billion, qualified enough to become a tech "unicorn".
TVS share price jumps after MoMo became a "unicorn"
M-Service is an investment TVS Board of Directors is always proud of whenever talking about this tech startup. TVS share price began to jump since early 2021 when the e-wallet completed a Series D funding round with a US$100-million investment. According to data from the stock market, since the beginning of 2021, TVS share price has increased by nearly 500%.
Recently, after MoMo became a "unicorn", the TVS share price of Thien Viet Securities, which was dubbed as a skilled "unicorn" incubator, kept increasing in 7 consecutive sessions (as of December 24), bringing the price range from VND46,000 (US$2) to VND67,000 (US$3). Liquidity spiked to nearly 500,000 to 1 million units per session.
M-Service is not alone. TVS is also an angel investor of a promising fintech company – Finhay Vietnam Joint Stock Company, the governing body of Finhay, a mobile application for financial investment. After investing in Finhay, TVS has helped Finhay improve its governance capacity and supported the startup in developing personal financial management products and services.
The breakthrough of Galaxy Play
Interestingly, TVS and GEE have the same founding team. They have solid financial and banking backgrounds and graduated from prestigious universities in Russia as well as Harvard (US). Galaxy Entertainment & Education Platform creates an ecosystem of film production (Galaxy Production), cinema – film distribution (Galaxy Studio), online movie platform (Galaxy Play), Galaxy Media, Galaxy Education, Galaxy Communications.
Inside the GEE ecosystem, Galaxy Play has a pioneering role as Vietnam's No.1 online movie platform. Since its inception in 2015, Galaxy Play has been constantly growing in revenue. In 2021, Galaxy Play's revenue doubled after having more than 2 million new users. Currently, the platform has over 7 million users with 4.5 million users applying the cumulative paying method.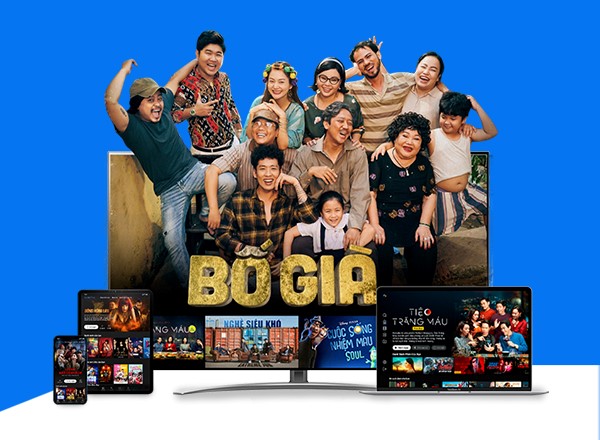 "We have the largest store of exclusive Vietnamese movies, which is always updated. In addition to the advanced technical platform, convenient and easy-to-use application, Galaxy Play has strengths in its content specially designed for Vietnamese audience. We aim to serve Vietnamese living in Vietnam and around the world," said Luu Thanh Lan, General Director of Galaxy Play.
Thanks to the backing from Galaxy Production and Galaxy Studio, the largest film production and distribution companies in Vietnam, Galaxy Play holds the exclusive right to distribute online blockbusters including Dad I'm Sorry, Face Off, Dreamy Eyes (Golden Lotus Award 2021)… and the upcoming movie project Em & Trinh is expected to make a big splash when it comes out in April 2022.
Since 2020, Galaxy Play has regularly produced exclusive series such as Sugar Daddy & Sugar Baby, Sugar Mommy & Sugar Boy, A Phoenix From The Ashes, Honey, We Need To Talk… With elaborate investment and content that closely follows the tastes of Vietnamese audience,  Galaxy Play's exclusive series is always at the top of the most-loved movies on the platform.
In order to successfully "hatch" a new "unicorn", GEE will have to combine the ecosystems of both Galaxy Play and Galaxy Education, which have more than 10 million users. In 2015, Galaxy Play invested millions of US dollars to conduct research and develop its cloud and streaming infrastructure.
Will Vietnam's first edtech "unicorn" appear?
Like TVS, GEE has ambitions in "incubating unicorns" when it has actively implemented digital transformation strategies in entertainment and education.
Investing in Hoc Mai was the first door for Galaxy Education to join the online education segment, focusing on all grades from preschool, high school to university, vocational training… Galaxy Education is a large online school that satisfies all education demands for people from 2-18 years old.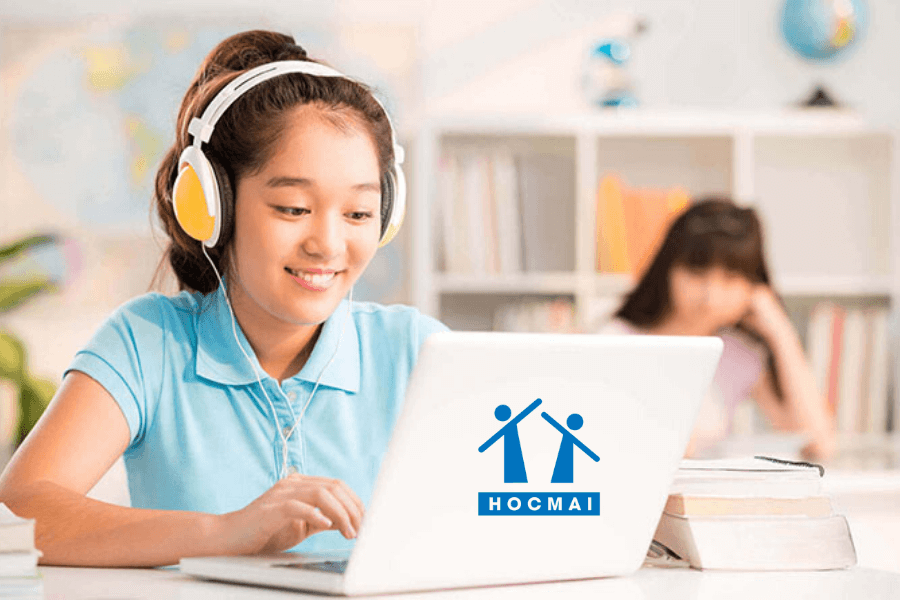 "Before the pandemic, changing public mindset about online education in Vietnam was not an easy job. Now, we need to consider the important role of online education. According to a survey result from the Ministry of Education and Training, more than 80% of schools nationwide have shifted to online education," said Pham Giang Linh, General Director of Galaxy Education.
During the past 2 years, the number of Galaxy Education's users soared impressively with 200% growth. Especially, the number of paid users increased by more than 100%. The online education platform is the leader of Vietnam's online education market. The platform has more than 5.5 million users, 3 times higher than its second-ranked competitor.
What are the signals that Galaxy Education could become a new "tech unicorn" in the future? Galaxy Education plays a dominant role in a market with over 200 participating companies. The startup has an ambitious goal in driving user growth and commercial revenue growth to serve all Vietnamese learners.
In addition, the online education platform has a comprehensive learning ecosystem with several products, cross-platform, from online to face-to-face for learners from 2 to 18 years old. The firm has clear branding, marketing, and content strategies. Galaxy Education is the leading startup with 15 years of experience in online education, especially in the general education segment.
The market of Galaxy Education and other edtech companies is huge. Vietnam has more than 17 million high school students, 5 million preschool children, and more than 1.7 million university students. Clients of edtech companies range from kindergarten children to adults. Vietnam is currently among the top 10 edtech markets with the fastest growing pace in the world, at 44.3% in 2018.
According to Ken Research, Vietnam's edtech market value could reach US$3 billion by 2023.
Vietnam's edtech market is waiting for large investments and some startups in this business to become new unicorns. This has been the trend in several markets around the world. Nikkei Asian Review has mentioned several emerging names in this area such as FPT, KiddiHub, EQuest, ELSA… to affirm the great potential of online education. Foreign investors have begun injecting capital into the online education sector. With a leading technology platform and large ecosystem, Galaxy Education is also a leading name that is attracting special attention from international investors.
"Vietnam is one of the most attractive investment destinations in the region. In the coming years, investors will focus heavily on three areas including financial technology (fintech), education technology (edtech) and health technology (healthtech). Nurturing startups in these exciting fields to become unicorns like MoMo is also our goal as well as many investment funds," said Nguyen Thanh Thao, General Director of TVS.