Nguyen Duc Khoa, 65, and Dinh Thanh Tong, 66, both from the Mekong Delta city of Can Tho, are making their trans-Vietnam trip by motorbike. Their journey and their posted photos have gone viral on social media these days.
Khoa told thanhnien.vn that he made friends with Tong some 30 years ago. The two U-70 men planned for their trip so long ago. They departed from Can Tho on September 21. They rode their motorbikes 200-300 kilometers a day, depending on the weather on that day. They stopped to have lunch on the way, had dinner, and took a rest at a guesthouse in the evening. They got up the next morning for breakfast and continued their journey. They posted their daily itinerary and photos taken on the way on social media every day.
Tong said as he used to be a motorbike repairer, he would take care of their bikes during the long trip. He added that he is so happy to be able to realize his 50-year dream of traveling throughout the country.
The protector of Jo Lang people's culture
Y Trieng, a 55-year-old woman of the Jo Lang ethnic community (a branch of the Ba Na, a.k.a. Bahnar, ethnic minority people) in Kon Cheo Leo Village, Dak Rve Township, Kon Ray District, Kon Tum Province, is dubbed the "soul" of the village as she has mastered many genres of the traditional culture of her community.
Y Trieng can play several Jo Lang's traditional musical instruments, such as K'long put (a bamboo xylophone), T'rung (a bamboo percussion instrument), ting ning (a string instrument) and gongs. She can perform xoang dances and sing many folk songs of the Ba Na people. She told vietnamplus.vn that she learned all such traditional cultural genres from her mother, who also taught her brocade weaving to preserve a traditional craft and make a living.
Y Trieng tried to learn the folk songs, considered an indispensable thing by the Jo Lang community, sung by her grandmother and mother at many festivals a long time ago. She can sing these folk songs so well that she has been chosen to attend all the local singing contests and won quite a few awards.
Y Trieng is trying to teach young villagers how to play traditional musical instruments, sing folk songs and perform xoang dances as a way to preserve the traditional culture.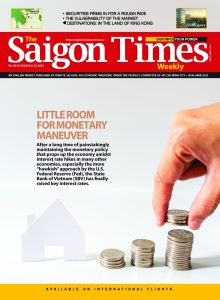 Man loves collecting old newspapers
Nguyen Phi Dung is considered an extraordinary man by the way he discovered and kept his zest for life, collecting old newspapers published in Vietnam and overseas.
The native of Nam Dinh Province in northern Vietnam has spent nearly 10 years collecting over 20 tons of old newspapers and books.
For him, the older the newspapers are, the more he treasures them and finds ways to bring them to his collection corner at home.
Among the old newspapers, there are ones being published in Vietnam for the first time, such as "Gia Dinh", first published in 1865 in Saigon; "Phu nu tan van", first released in 1929 in Saigon; and those associated with revolutions in Vietnam in the past such as "Cuu Quoc" (Save the Nation), "Doc lap" (Independence), "Lao Dong" (Labor).
This collection must be worth a fortune, but Dung said no newspaper was considered the most valuable or the cheapest. "Each newspaper has its value. Like a secretary of history, newspapers and magazines have helped keep readers stay updated with the latest news," Dung said.
The man has carefully preserved his collection and is willing to share things about old newspapers with those having the same passion, according to laodong.vn.