Unilever Vietnam and its purposeful brands were recognized at Britcham's The Great Awards for their contributions to the country's business environment and long-term commitments to sustainable development during their 28-year journey in Vietnam.
The company received the honorary "50th Anniversary Recognition Award" at "The Great Awards", presented by the British Business Association in Vietnam (BritCham) on the occasion of 50 years of diplomatic relations between the UK and Vietnam.
This award recognizes significant contributions of Unilever and its brands to the business environment in Vietnam and longstanding commitment to the country's sustainable development, the consistency in strategies, actions and values which the UK-invested enterprise has pursued and implemented during its 28-year presence in Vietnam.
The award consolidates the leading role of Unilever in improving the planet's health, enhancing people's hygiene and health, and contributing to a fairer and more socially inclusive world.
During nearly three decades in Vietnam, Unilever has set out and driven a range of commitments and actions, along with the partnership with the Ministry of Natural Resources and Environment, to fight climate change via net zero carbon emissions programs, protect and regenerate nature with the goal of planting one million trees, and preserve resources and tackle plastic pollution for future generations in Vietnam through sustainable packaging development and plastic waste collection and recycling.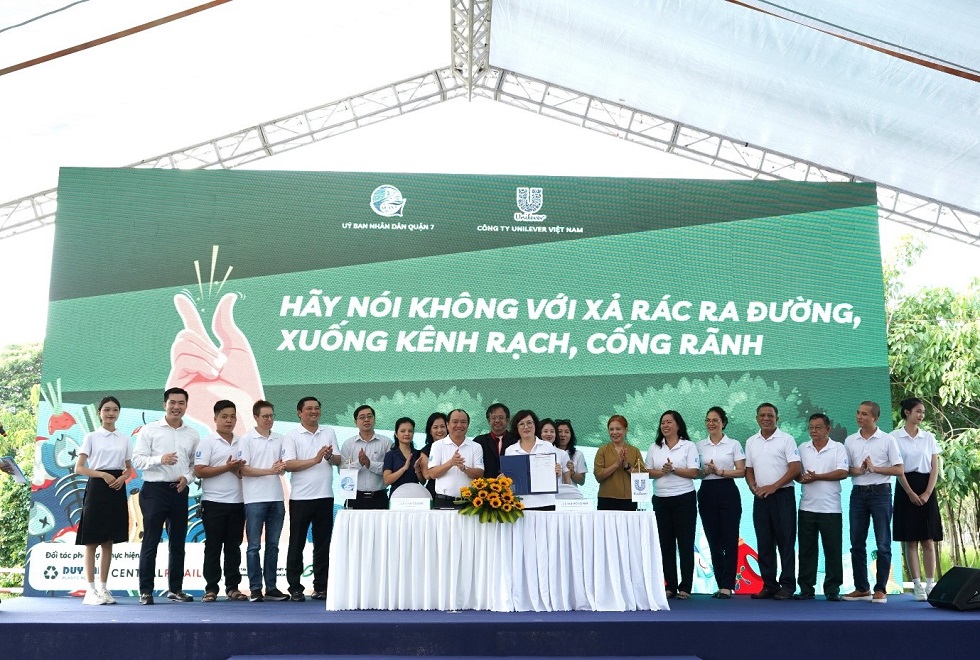 Unilever's efforts to protect the environment in Vietnam have contributed to strengthening the close cooperation between the two countries Vietnam – the UK on global issues such as climate change after the milestone of Vietnamese Prime Minister Pham Minh Chinh's attendance at COP26 in Glasgow last year – delivering the commitment to net zero emissions by 2050.
Unilever's brands – specifically Lifebuoy, P/S, Vim, OMO, Knorr, Pureit, etc. – have also helped improve the health of millions of people in Vietnam through cooperation programs with the Ministry of Health, and the Ministry of Education and Training to communicate and educate about body hygiene and oral health care, building green-clean-healthy habits for children across the country by school hygiene equipment upgradation and digital curriculum to educate children about proper personal hygiene habits.
But Unilever is doing more than providing hygiene products and knowledge by building a more inclusive society in Vietnam with women's empowerment through harnessing technology and partnerships to provide health and hygiene training, doing business knowledge and financial support to startup businesses by women with the partnership with Vietnam Women's Union and "Women do business" program by Sunlight.