In the tapestry of international travel and hospitality, few brands command as much respect and recognition as Centara Hotels & Resorts. Proudly embracing their well-earned title as the "Strongest Brand" in Thailand, Centara Grand is synonymous with exceptional hospitality, warm Thai family values and personalised service. Within their ever-growing portfolio, two properties stand as shining examples of this commitment to excellence – the iconic Centara Grand at CentralWorld and the resplendent Centara Grand Hua Hin.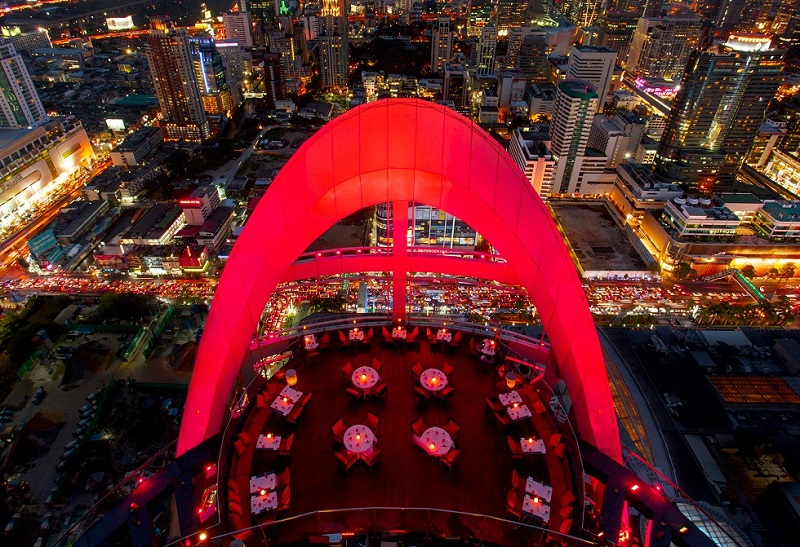 Centara Grand at CentralWorld: Where Elegance Meets Convenience
A beacon of modernity and sophistication, the newly renovated Centara Grand at CentralWorld redefines the essence of upper upscale hospitality. With a total of 505 rooms and suites situated from the 28th floor upwards, guests are treated to breathtaking panoramic views and an oasis of relaxation amidst the bustling cityscape. Ranging in size from 32 to 410 square metres, each room is thoughtfully designed with a blend of contemporary elegance and Thai-inspired elements, creating a harmonious ambiance that delights the senses. Centara Grand at CentralWorld caters to the needs of modern travellers, families and event organisers alike without compromising on comfort and style,
The convenience of its location cannot be overstated – situated in the vibrant Ratchaprasong business district, this hotel is a gateway to Bangkok's allure. Its strategic proximity to both Don Muang and Suvarnabhumi International Airports, as well as the BTS Skytrain and elevated tollway system, ensures guests can travel seamlessly throughout the city during their stay.
An icon within an icon, the Bangkok Convention Centre (BCC) is a prestigious event venue nestled within Centara Grand at CentralWorld. Event organisers and corporations have access to world-class spaces that facilitate impactful gatherings and conferences. This synergy of service and convenience makes the hotel an unparalleled choice for business travellers and event planners alike. For those with an eye for retail and gastronomy therapy, the hotel is connected to CentralwOrld, one of Southeast Asia's largest shopping and entertainment complexes offering a rich tapestry of designer stores, delectable restaurants, bars and beyond – all just an elevator ride away.
Renowned for its own culinary offerings, the nine bars and restaurants of Centara Grand present a world of dining choices created by an international team of chefs dedicated to quality and innovation. In addition to a daily breakfast buffet, live cooking stations serve up local Thai delicacies and Italian inspired dishes for lunch and dinner alongside a choice of international favourites at Ventisi. Those seeking authentic Chinese-Cantonese flavours will delight in more than 100 à la carte dishes at Dynasty, ranging from handcrafted dim sum to Shanghai drunken chicken and barbecue roasted suckling pig, while Red Sky and Red Sky Bar offer European fare, wine and cocktails, paired with spectacular 55th floor views. UNO MAS captures the vibrant flavours of Spain through tapas and paellas, while CRU Champagne Bar's rooftop sanctuary showcases unparalleled vistas and an unrivalled selection of champagnes.
Located on the 57th floor, Cocoa XO is a lively sky bar and lounge for chocolate aficionados with a unique walk-in cocoa pod accessible through a chocolate grotto, an illuminated cognac cocktail bar and breathtaking skyline views. With such a diverse range of dining options, Centara Grand at CentralWorld promises to elevate your culinary experience to new heights.
Recognitions have showered upon Centara Grand at CentralWorld, affirming its status as a pinnacle of hospitality. Its TripAdvisor Traveller Choice Award 2023 stands as a testament to the hotel's commitment to excellence, warm hospitality and top-notch service – the hallmark of every guest's journey at Centara properties worldwide.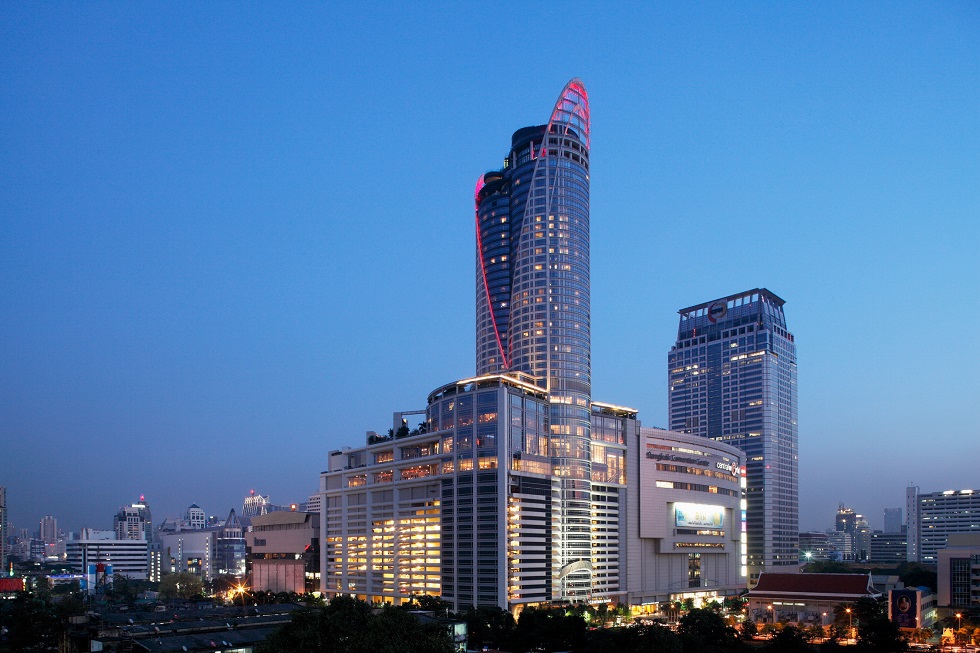 Centara Grand Hua Hin: A timeless heritage oasis
Stepping into the realm of Centara Grand Beach Resort & Villas Hua Hin is akin to entering a reverie of timeless beauty and tranquillity. This iconic 100-year old heritage hotel, renowned as one of Asia's most prestigious, pays homage to the past while embracing contemporary sophistication. Nestled in the heart of Hua Hin, with direct access to seven kilometres of white sandy beaches, this gem offers a rejuvenating haven away from the bustle of everyday life.
Centara Grand Hua Hin offers 209 luxuriously appointed rooms and suites, all designed to evoke the spirit of the 1920s, with high ceilings, period-style furniture and décor. Each guestroom has a private furnished balcony overlooking the landscaped gardens, the swimming pools, or the Gulf of Thailand. The suites feature a generous living space ranging from 60 to 170 square metres, including the option of duplex accommodation. In addition, 42 villas are set amid the extensive gardens featuring colonial décor and the option of an outdoor Jacuzzi or a private pool. Each villa provides absolute privacy while the Villa One Bedroom Suite with Private Pool is a luxurious retreat with private pool and outdoor sala.
The resort's sprawling topiary gardens weave a tapestry of vibrant colours and fragrant blooms, housing over a hundred varieties of flowers and ornamental plants. This garden paradise highlights Centara's dedication to providing enchanting escapes that awaken the senses. Every corner of the meticulously manicured gardens offers a visual feast, inviting guests to stroll, relax, and reconnect with nature.
The serenity of Centara Grand Hua Hin is reflected in its four breathtaking swimming pools, each adorned with distinctive character, from tranquil hideaways to lively settings for socialising and sipping refreshing tipples. Among these is a dedicated children's pool, offering a safe and delightful space for young travellers to splash and play, making this seaside Eden an idyllic destination for families.
Centara Grand Hua Hin takes pride in creating outstanding dining experiences from morning till night. Start your day with an incomparable breakfast buffet on the Railway Restaurant terrace and savour the flavours of Thai cuisine at Suan Bua for lunch, before taking your afternoon tea in The Museum, a beautiful reflection of the hotel's vintage past. Dinner options abound with modern Japanese cuisine and the dazzling teppanyaki of Hagi, or a seafood barbecue or gourmet wood-fired by the water at COAST Beach Club & Bistro. Guests can enjoy a nightcap with a splash of jazz in the relaxing ambiance of Elephant Bar before waking up to indulge yet again.
In addition to its colorful past, Centara Grand Hua Hin's story is adorned with a treasure trove of accolades. The resort proudly holds the TripAdvisor Travellers' Choice Certificate of Excellence, showcasing its excellence recognised by travellers worldwide. This reflects the guest-centric ethos that permeates every aspect of the resort's offerings, from its plush accommodations to its impeccable service. Centara goes above and beyond to exceed guest expectations as showcased in every interaction and intricate detail.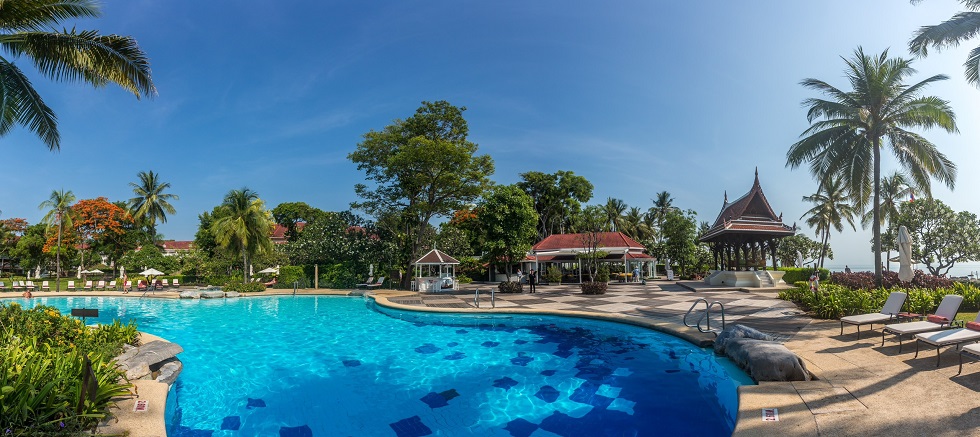 A resounding symphony of excellence
Centara Grand at CentralWorld and Centara Grand Hua Hin are not just hotels; they are gateways to unparalleled experiences, sophistication, and genuine Thai warmth. These two gems, masterful instruments within the symphony of Centara Hotels & Resorts, are testaments to the brand's commitment to delivering the extraordinary.
As evidenced by Centara Grand being named Thailand's Strongest Brand by Brand Finance's Thailand 50 2023 Report, these properties exemplify the epitome of hospitality. This esteemed ranking highlights exceptional performance in terms of brand equity, trust, and value over the past year.
Whether you seek the vibrant urban vibrancy of Bangkok or the serene coastal embrace of Hua Hin and beyond, Centara Grand properties beckon, inviting you to immerse yourself in the finest the world of hospitality has to offer. With their distinctive character, exceptional service, and unwavering commitment to creating memorable experiences, these remarkable escapes promise a journey of cherished memories. Discover the harmonious blend of heritage and innovation, where each moment is crafted to resonate with your desires, only at Centara The Place to Be.