HCMC – A gold seal cast in 1823 under Minh Mang Emperor's reign from 1820 to 1841 and a gold bowl dating back to the reign of the Khai Dinh Emperor from 1917 to 1925 will be auctioned on October 31 by auction house Millon in France. However, Vietnam is seeking to negotiate the repatriation of these items.
The seal, also known as the Emperor's Treasure, was cast in solid gold on March 15, 1823. This is the most beautiful and largest national seal under the Nguyen dynasty.
The gold seal had been used for public and political activities of the country throughout a historical period, carrying significant historical and cultural value.
Besides its historical and cultural values, the seal was also the emblem of absolute governance of the Nguyen dynasty. Bao Dai, the last emperor of the Nguyen Dynasty, had sought to possess the seal after its being transferred several times.
In addition to the public auction of the gold seal, Millon also announced the auction of a rare and precious gold bowl dating back to the reign of the Khai Dinh Emperor.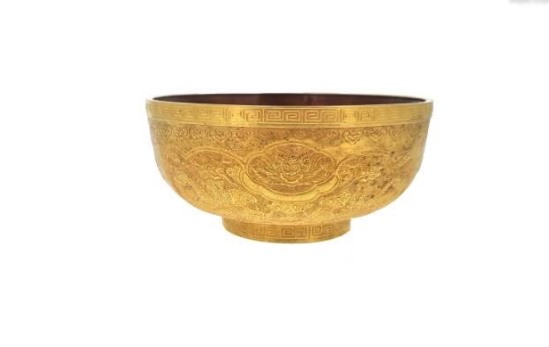 According to a local cultural researcher, this bowl, believed to be on the emperor's palace table, was used to grow daffodils on public holidays.
Compared to the gold seal, with more historical value, the gold bowl is just an artistic product serving the emperor's daily activities.
A Vietnamese government representative will directly contact the auction house to mutually verify information about the two antiques in terms of their ownership, validity, estimated prices and possible negotiation for direct purchase.
Based on the working results, the related parties will propose the most suitable solutions to repatriate the antiques to Vietnam soon.