The 20th Vietnam International Printing and Packaging Industry Exhibition (VietnamPrintPack 2022) will take place from September 21 to 24 at the Saigon Exhibition and Convention Center in HCMC's District 7.
A wide selection of products and printing and packaging technologies will go on display at the expo to help enterprises in the field reconnect with the flourishing Vietnamese market during the post-pandemic period.
It marks the first time that VietnamPrintPack will be organized as a hybrid event this year to satisfy the demand of manufacturers.
The event will be held in association with the HCMC Department of Information and Communications, the southern representative office of the Ministry of Information and Communications, Vinexad National Trade Fair and Advertising JSC (VINEXAD) under the Ministry of Industry and Trade, and Yorkers Trade and Marketing Service Co., Ltd.
Rich diversity of products by global suppliers
VietnamPrintPack 2022 will gather more than 135 exhibitors from 15 countries and territories such as China, Germany, Hong Kong, India, Indonesia, Italy, Japan, Malaysia, the Philippines, South Korea, Taiwan, Thailand, the UK, the U.S., and Vietnam.
With over 412 booths, exhibitors at the trade expo will introduce a host of technologies and solutions for the printing and packaging industry, including digital printers, laminators, label printers, UV printers, packaging machinery, cardboard production lines, box sealing machines, and packaging materials and accessories.
Major brands in the industry such as Koenig & Bauer, Sansin, Trung My A, and PTS will provide comprehensive solutions for all pre-printing, printing and post-printing stages.
Chemical and printing materials supplier Böttcher, label printing machinery manufacturer Zhejiang Zhongte, laminator master Dongguan Fengchi, corrugated cardboard making machine manufacturer Hsieh Hsu, and auto glue kitchen maker West River will join hands to showcase their latest products as well as the printing and packaging industry's complete supply chain.
With the long-established reputation of VietnamPrintPack, this year's event will not only feature its familiar exhibitors such as Uchida, Fujifilm, Konica Minolta, Epson, Song Long, ACE, and Dia Phong, but also attract many fresh ones, including Leonhard Kurz and Muhlen Sohn from Germany, Techno Roll from Japan, Luxfer from the UK, Robopac from Italy, and Harn from Thailand.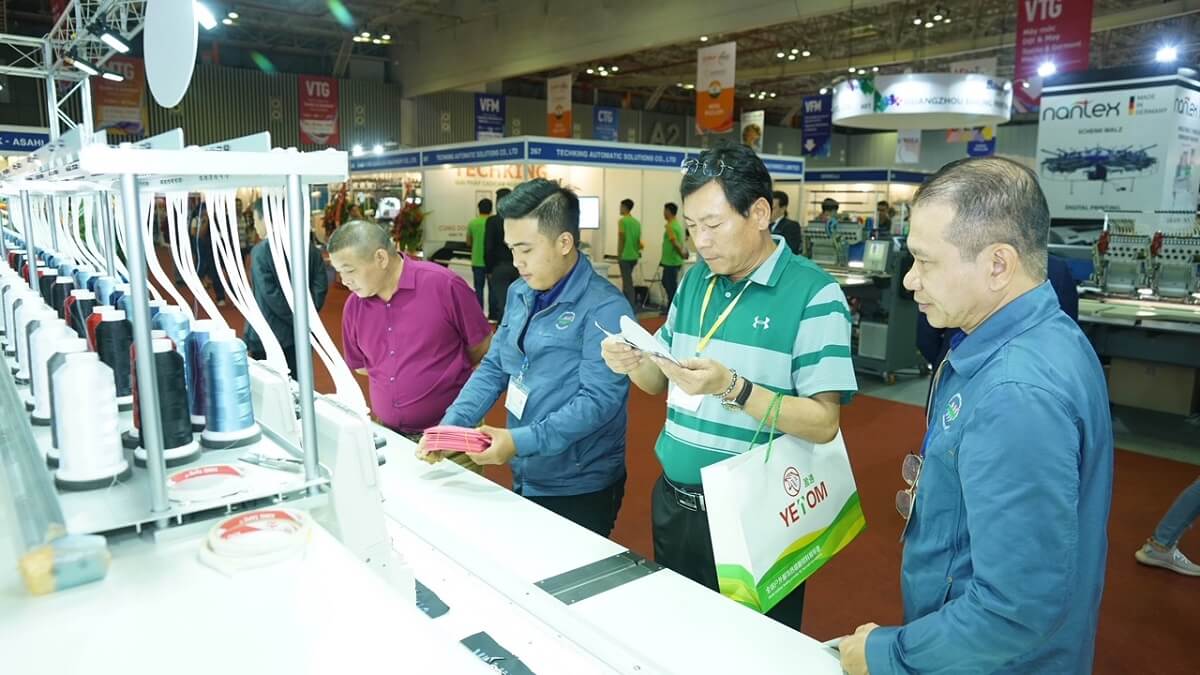 Strong support from Government and associations
Since 2001, VietnamPrintPack has witnessed the dramatic growth of the local market and has been striving to create favorable conditions for global manufacturers to access the market of close to 100 million people in this Southeast Asian nation.
This year, the trade expo gets the backing from the HCMC Department of Information and Communications and the southern representative office of the Ministry of Information and Communications to promote digital transformation in the printing and packaging industry.
In addition, VietnamPrintPack has received strong backing from industry associations at home and overseas, including the Vietnam Packaging Association, the Vietnam Printing Association, the HCMC Printing Association, and the Printing and Printing Equipment Industries Association of China.
These associations will support their member companies to participate in the trade event, contributing to making the event a great platform for exhibitors to connect with local manufacturers.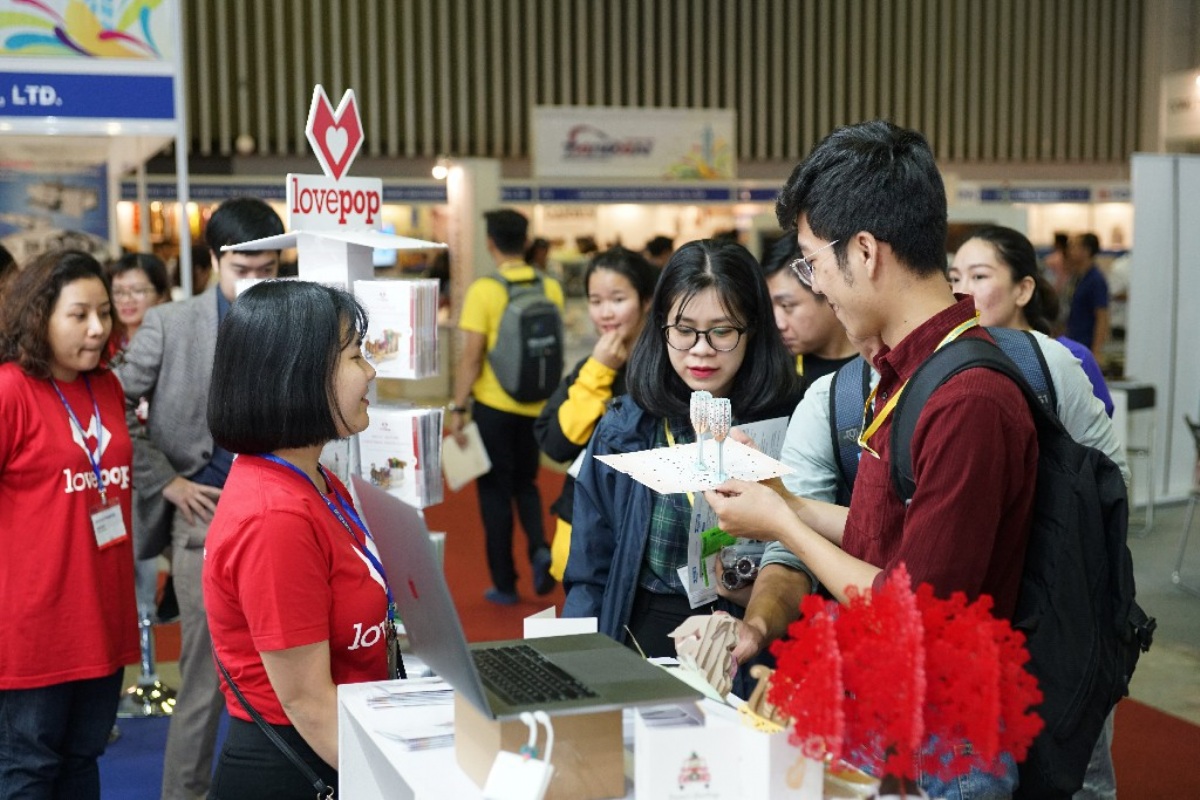 Multiple seminars at VietnamPrintPack 2022
A series of seminars will be held on the sidelines of the event, featuring prominent speakers from influential associations in order to provide participants with valuable insights about the industry.
The HCMC Printing Association, in collaboration with the HCMC Department of Information and Communications, will host a seminar featuring discussions on "Digital Transformation – Solutions for Connecting and Promoting Printing Products".
The Vietnam Packaging Association will display innovative and eco-friendly designs from the Vietnam Packaging Awards, with an aim to put forward measures for environmental protection.
These activities are expected to shed light on how to adapt to future industrial evolutions and how leading enterprises can stay competitive in the changing industry environments.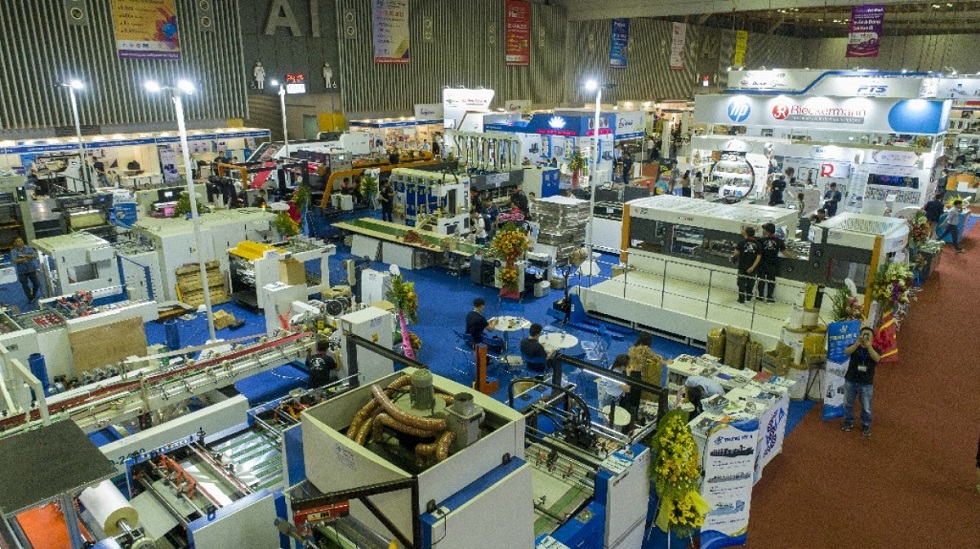 Pre-registration is highly recommended
VietnamPrintPack is an all-inclusive and effective trade expo for enterprises to reach their potential business partners and exploit the latest development trends in the industry. Visitors to the event can access trustful suppliers, raw materials, machinery, accessories in the industry, new market trends, as well as catch the transformation wave of the printing and packaging industry.
For free and hassle-free admissions, visitors should pre-register for the event via this link https://bit.ly/3R7x4nQ.
For further information, please visit https://www.chanchao.com.tw/VietnamPrintPack/