Vietnam's e-commerce has recorded double-digit growth in recent years, driving unprecedented demand for e-logistics services.
A promising sector triggered by booming e-commerce
There are millions of online shoppers in Vietnam – 41% are first-time users, which is above the regional average, with 94% of them to continue their digital habit post-pandemic. Vietnam is establishing itself as a booming market for e-retailers, e-commerce players and social sellers.
According to the e-Conomy report by Google, Temasek and Bain, Vietnam's GMV (Gross Merchandise Value) will reach US$52 billion in 2025, re-accelerating to about 29% CAGR. With the burst of online transactions, the e-logistics industry is set to propel exponentially to satisfy the rocketing demand for order fulfillment and last-mile delivery among the MSME businesses and large e-commerce platforms in Vietnam. The market value of this sector is projected to grow at an annual rate of 42% per year in 2022.
Along its trajectory, the Vietnamese e-logistics industry gathers numerous players, from domestic giants, home-grown startups to foreign unicorns. That is not to mention several e-commerce platforms such as Lazada, Tiki, Shopeethat have set up their own in-house logistics units to partly handle high fulfillment loads, and be strategically ahead of the competition.
The traditional post office boasts of their national branch network that caters for all diverse customers. However, the foreign logistics enterprises that came later have the technology edge with deep pockets to grow their market rapidly. Most of the existing players are waging a short-term price war in onboarding customers, through non-stop discounts and even over-commitments on shorter delivery time.
Yet, e-logistics extends beyond pricing and slick app design. Knowing that technology enables speedy and quality service delivery, both the sellers and buyers have raised their expectations on timely, reliable and cost-efficient delivery. The logistics infrastructure in Vietnam can be an impediment given the early stage of development.
Ninja Van's relentless innovation – A tailwind for Vietnamese e-commerce breakthrough
Entering the highly competitive Vietnam market in 2018, Ninja Van, the largest and fastest growing last-mile logistics company in Southeast Asia, aims to powerup the tardy, thankless, and tail-end but essential last-mile delivery in Vietnam, through its innovative tech-enabled solutions and operation optimization process.
Being in the country is not enough for Ninja Van. It has spread its network beyond big cities to tier-two and -three locations, making a concerted effort across the nation. Its couriers deliver to remote regions, where the majority of competitors cannot access. Backed by leading-edge technology, its service delivery has achieved the best performance as evidenced by timely pickup, speedy shipping, and the highest success rate. While multiple waves of Covid-19 infections and prolonged lockdowns have wreaked havoc on the e-logistics industry, Ninja Van is a provider of choice. Its operations keep running, side-by-side with shippers, to assure 100% successful delivery on time.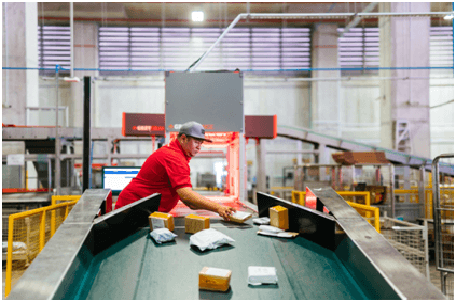 Recently, Ninja Van has closed a US$578 million Series E round to support its operations infrastructure and technology systems growth. It will use the financial reserve to strengthen its strategic investments in micro supply chain solutions to optimize e-commerce opportunities in Vietnam. In the short-term, the company will focus on improving delivery speed, upgrading sorting automation capabilities and increasing coverage across Vietnam. In order to make its customers' experience hassle-free, Ninja Van is providing more modes of pickup through its extensive network of drop-off stations. Now sellers have a wider range of choice to send their parcels.
Come Jan 2022, this technology-enabled logistics company will launch a new version of mobile app to provide customers with real time visibility of their parcel journey and better control of their financial performance. In the longer-term, Ninja Van will build an integrated ecosystem across Vietnam and Southeast Asia to enable sellers to easily access better sourcing options and cross-border services.
Starting with only 50 riders, Ninja Van now owns a wide network across 63 cities and provinces, with over 6,000 riders in charge of delivering more than 300,000 parcels per day, making it one of the top reliable delivery partners across large e-marketplaces. Its value-added services, like cash-on-delivery, services in out-of-reachplaces, and economically-priced deliveries, have reinforced the success of Vietnamese e-retailers and sellers, and set a new record for e-commerce growth in Vietnam.