Sao Mai Group's An Hao solar farm, with a total investment of VND6 trillion and a capacity of 210 megawatt-peak (MWp), can generate over 302 million KWh of electricity a year. It covers an area of some 275 hectares of land in An Hao Commune in An Giang Province's Tinh Bien District.
In the next 10 years, the An Hao solar farm will churn out a total of 2.5 billion KWh per year, meeting the power demand for production and daily activities of residents living along the borderline with Cambodia and for export to neighboring nations.
The solar power plant in the southwestern border area has a special mission: contributing to ensuring security, developing the economy and raising the ranking of Vietnam in the global map of renewable energy generation.
Ecotourism site on the marvelous Seven Mountains opened to tourists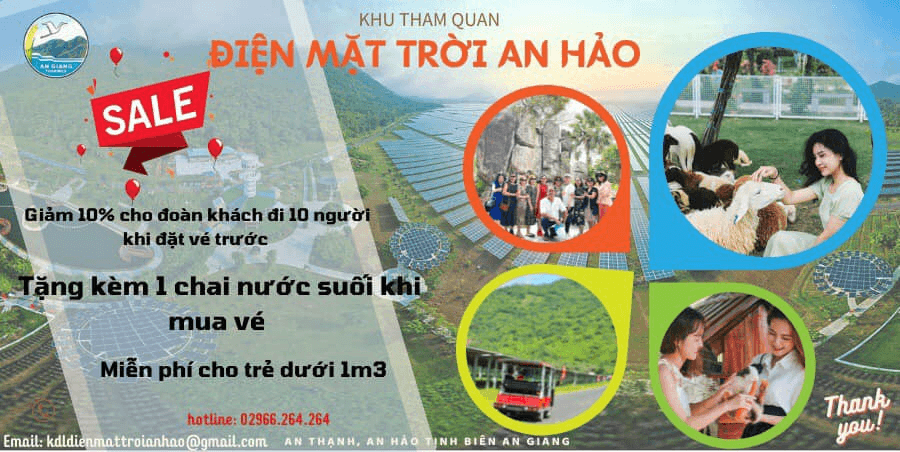 The An Hao solar farm will annually add nearly 400 million KWh of electricity to An Giang Province's grid and the national grid. This is a valuable clean energy source, especially when Vietnam is facing a shortage of power.
With a total capacity of 210 MWp DC, or 196 MWp AC, the facility will fetch some VND800 billion from electricity sales to EVN, with the price at 9.35 U.S. cents per kWh in the first phase and at 7.06 U.S. cents per kWh in the second phase. This means that Sao Mai will pay some VND80 billion in value-added tax and over VND40 billion in corporate income tax for the State a year.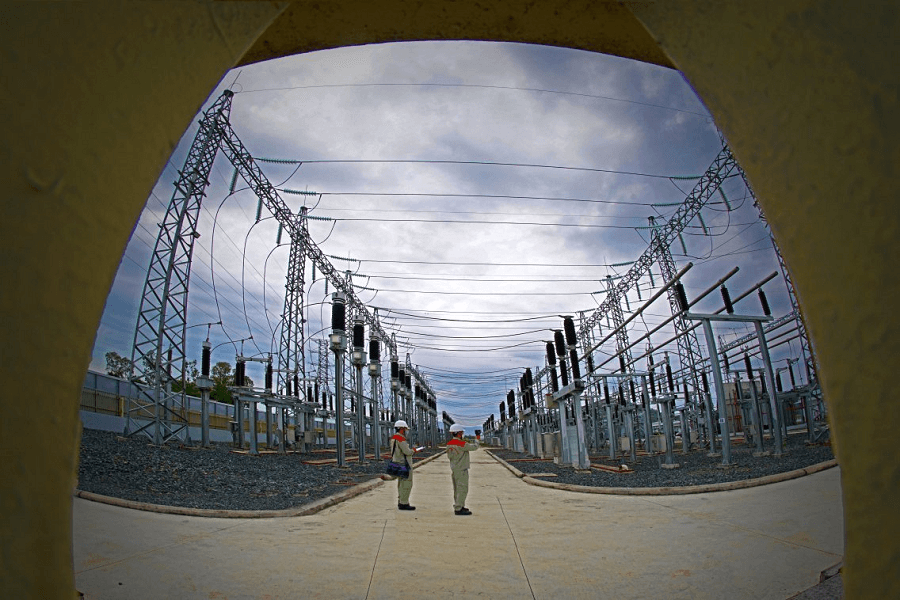 Behind the An Hao solar farm at the foot of Cam Mountain are mountain ranges, while in front of the facility are immense paddy fields, making the clean power construction unique in An Giang Province. In addition, the investor is planning to expand the surrounding area of the project due to numerous century-old trees and stunning scenery that are valuable assets of the solar farm.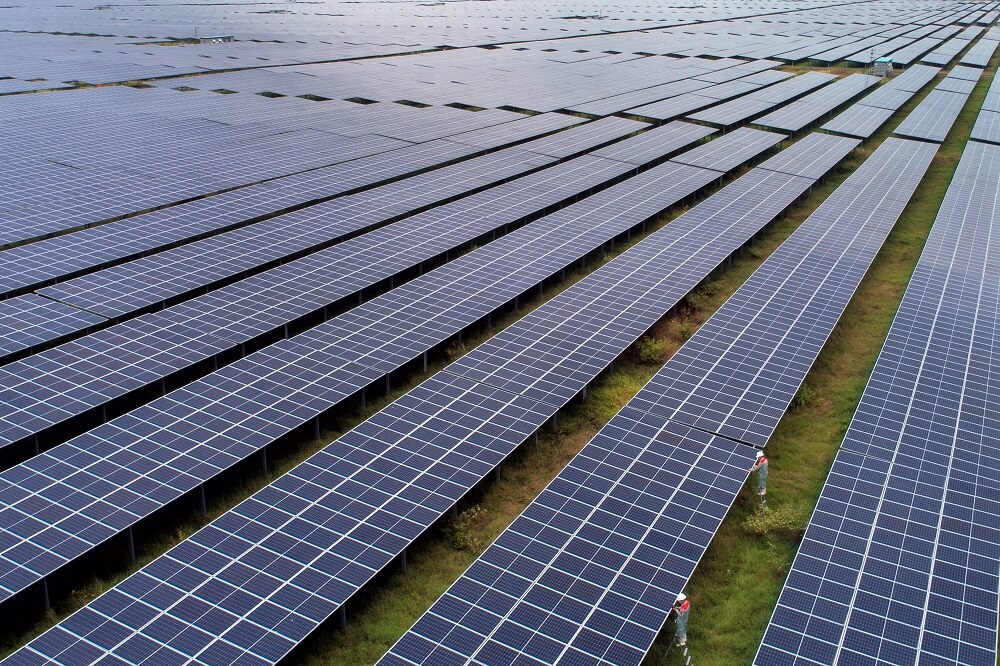 Beneath over half a million solar panels are hundreds of sheep with soft wool in different colors. They are tamed on the peaceful land and are constantly giving birth. Baby sheep are extremely lovely. Besides, that many peacocks spread their colorful feathers creates a dreamy picture at the solar farm.
With their outstanding beauty, the peacocks lure a lot of rare birds, making the site more appealing to tourists.
The An Hao solar farm acts as an important prerequisite for An Giang Province's development of adventure tourism in the near future.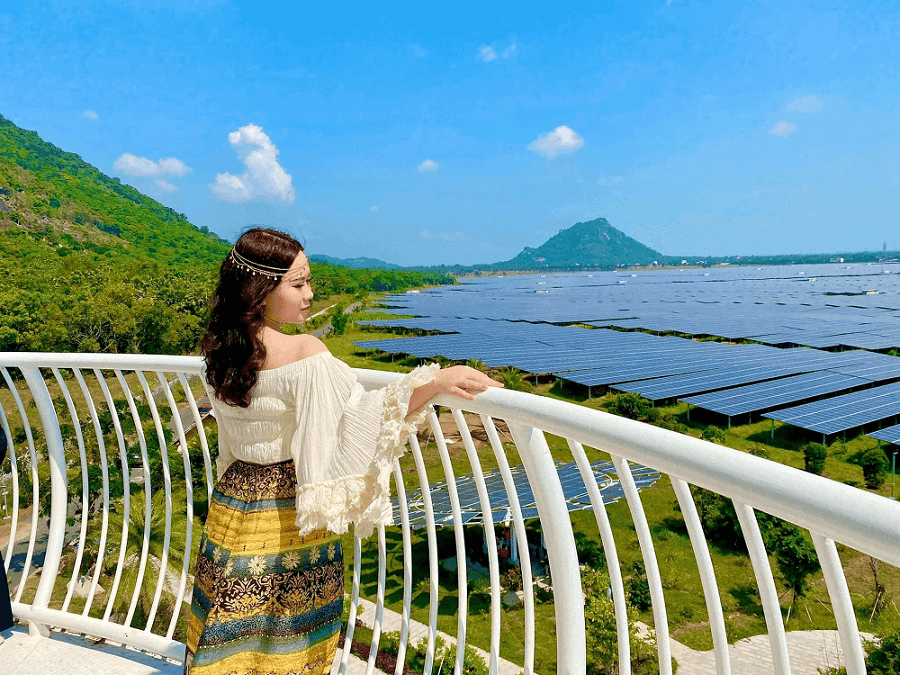 It will be a fortune for people to know that solar power is no longer a strange concept. Take steps towards the majestic Thien Cam Son land to enjoy such modern science and technology. It will be an exciting time for tourists to feel the marvellous sunlight at the stunning place.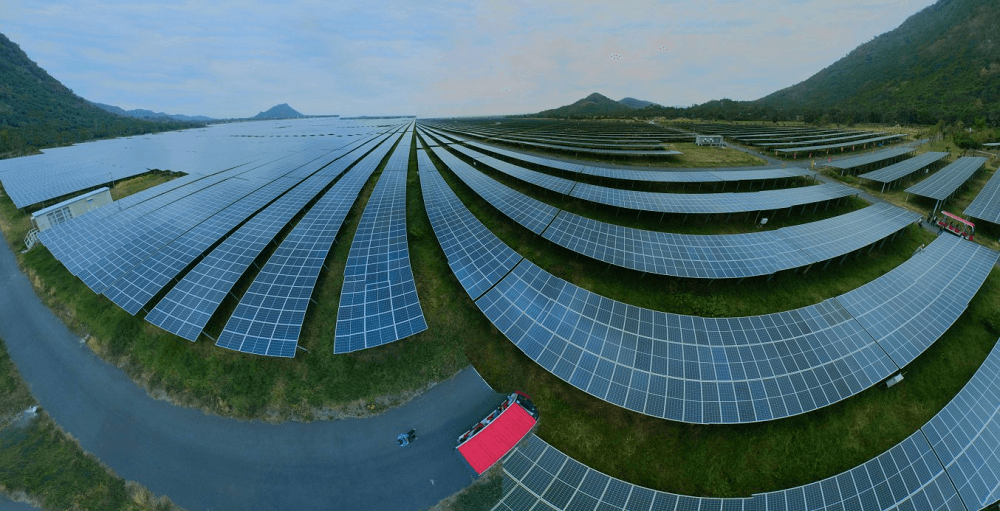 After several years of preparation, hard work, determination and resilience, the investor created a historic solar farm construction which boasts the most breathtaking scenery in Vietnam.
Let's travel to the solar farm to see Sao Mai's cautious steps. The group has been very careful to do business and make investment to make it EVN's strategic solar power supplier. The group is resolute to fulfill its target of becoming one of Asia's major pioneers in clean energy.