No matter how the living environment is, people are bound to move forward and to earn a living, facing many ups and downs in life. At a time, one will feel exhausted, almost run out of energy and easily be defeated. However, when understanding the core value of a peaceful soul, you will feel delighted, optimistic and easy to overcome every obstacle.
As such, it is necessary to refresh your soul and nurture it from your inner strength, and the good ways to do so could be travelling, eating out, and relaxing. Let's reward yourself and your family or your close friends with a journey to Tra Su to detox your soul by indulging in relaxing moments in an immense nature with a cool atmosphere and discovering the beauty of this place.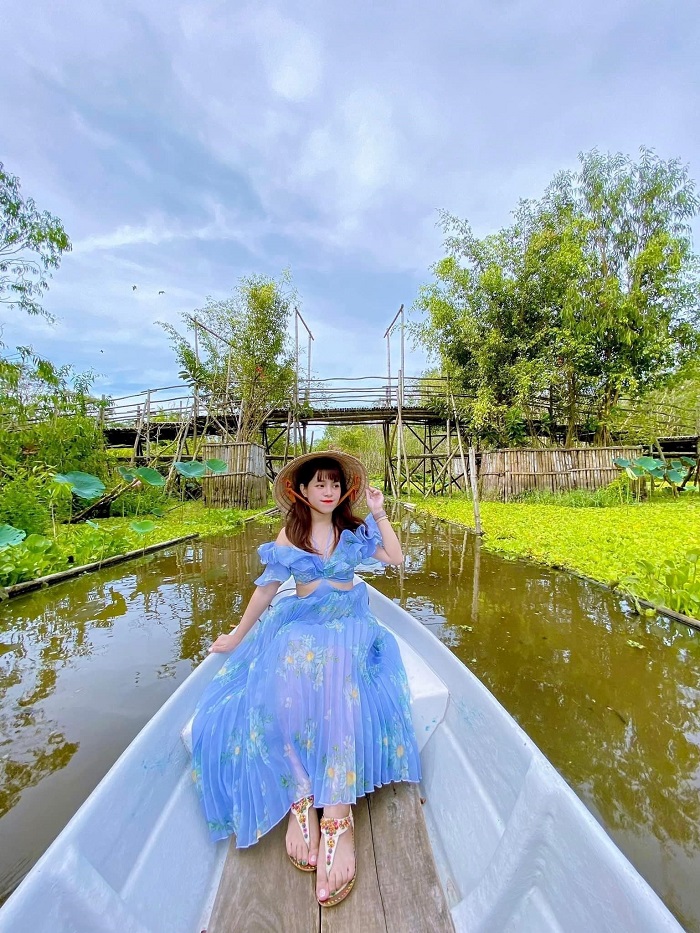 Visiting Tra Su, you will have a chance to listen to the everlasting songs of birds and admire wildlife animals of this place, and contemplate the poetic sceneries in a romantic world of nature. Sitting on the boat and letting your soul wander through the small canals lining the forest and capture the beauty of the southwestern region will surely leave an unforgettable memory in the travelers.
Walking on the longest bamboo bridge in Vietnam onto the world of many types of birds, visitors will find it amazing to see hundreds of thousands of birds, storks flying, swirling together in the sky, singing and gently landing atop the cajuput trees.
Let's leave behind all your sorrows and indulge yourself in the beauty of the forest and nature of this place. When you soul is refreshed, your mental and physical health will improve.
Don't miss the moment when your boat reaches near a large cajuput boasting its unique form of age-old roots. Visitors could easily sense the smell of cajuput's flowers here and there, comparable to any expensive type of perfume in this isolated and tranquil atmosphere.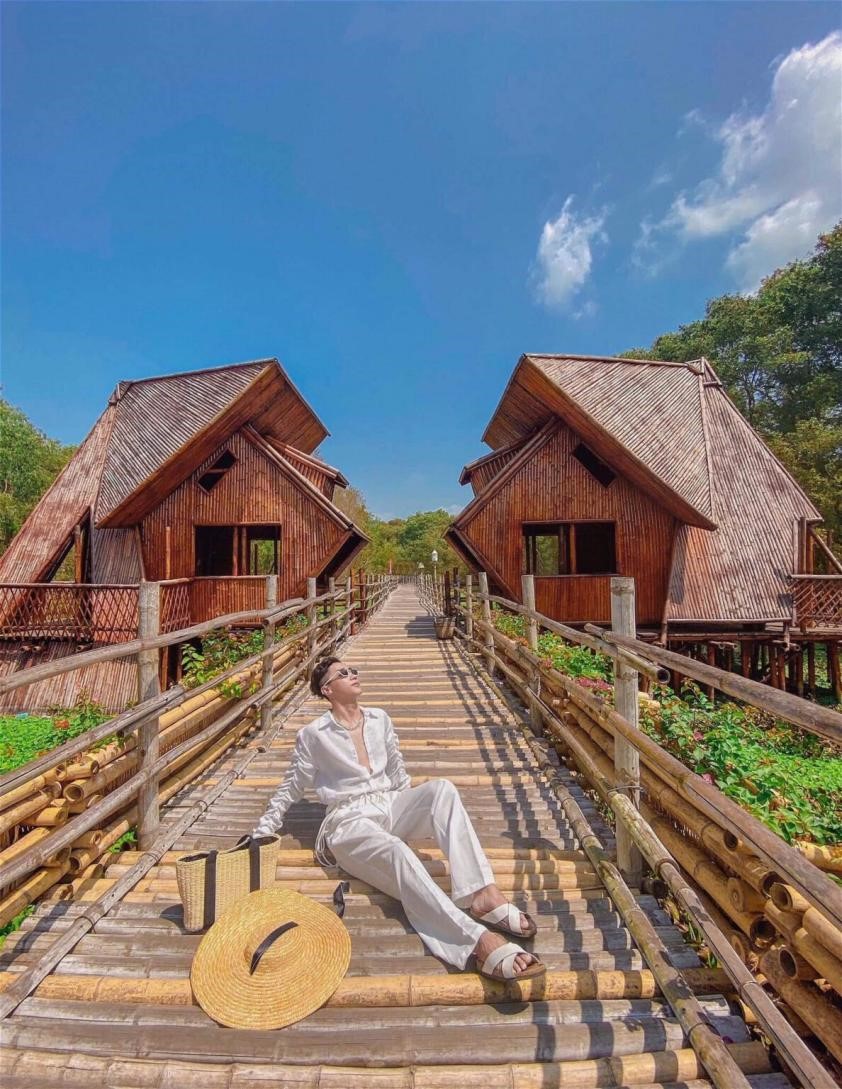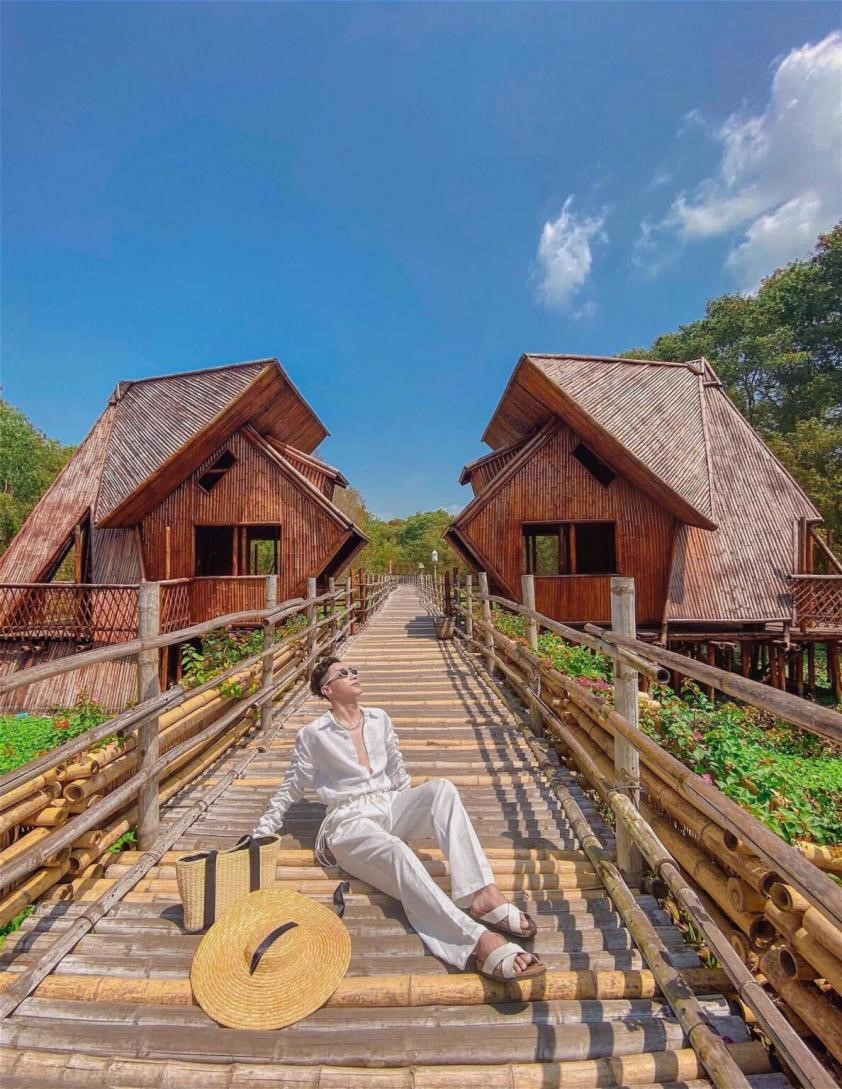 This would be an amazing experience for those who love nature as this place gathers the elite beauty of the southern forest with a unique feature which could hardly be found elsewhere. Nature has created a graceful picture in an immense green forest background with vivid colors of many types of flowers.
Besides, visitors could have an experience of going fishing to quickly relieve themselves of daily stress and pressure. Sometimes, we go fishing not only for fish, as it is also an opportunity for us to contemplate and live in our own world without being bothered by others.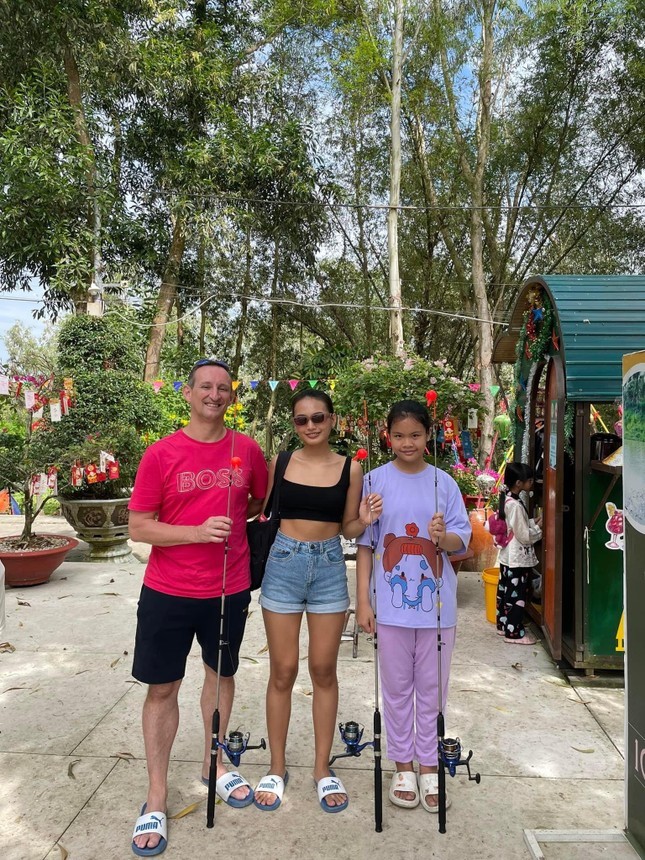 A peaceful and gentle river region seems to know the inner feeling of the visitors. Sitting on the river bank fishing in a poetic scenery with cool winds will release your body and soul. You will burst into joy when catching a fish which could be then brought to Tra Su restaurant for cooking at your style. The shadow of the person sitting on the river bank reflects an astonishing beauty and a life-long harmony between nature and human beings.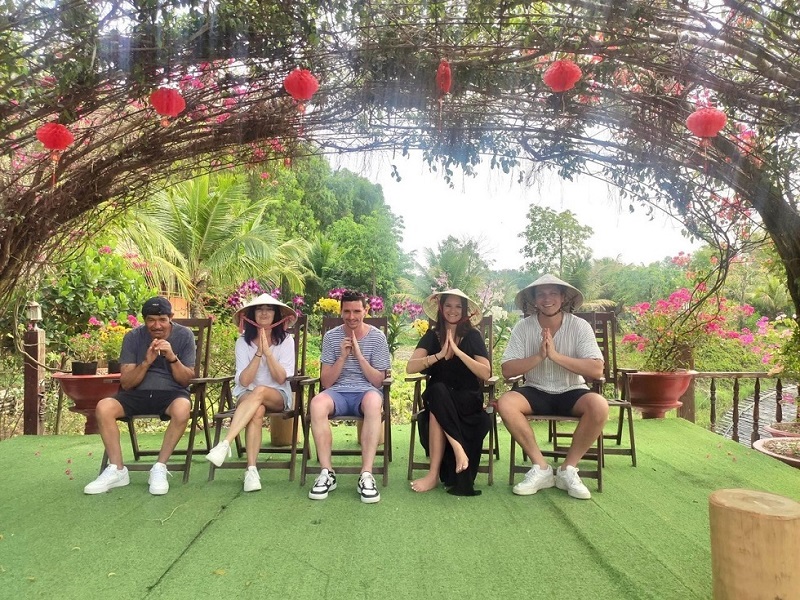 To be able to achieve something worthwhile in life, you need to treat yourself well at first. Thus, a journey to Tra Su will help you recover your energy, thereby spreading positive values to other people around.
At the end of the day, living a happy and healthy life is also our journey and destination in life.