HCMC – The HCMC Department of Industry and Trade and The Saigon Times Group co-organized the second HCMC Brand Award ceremony this evening, January 6 to honor 30 enterprises in the city for their efforts and success in building brands.
The 30 winners are leading enterprises in their industries. They were selected based on their transparency and compliance with the law, efficiency in brand building, corporate social responsibility, human resource policies, and research and development strategies.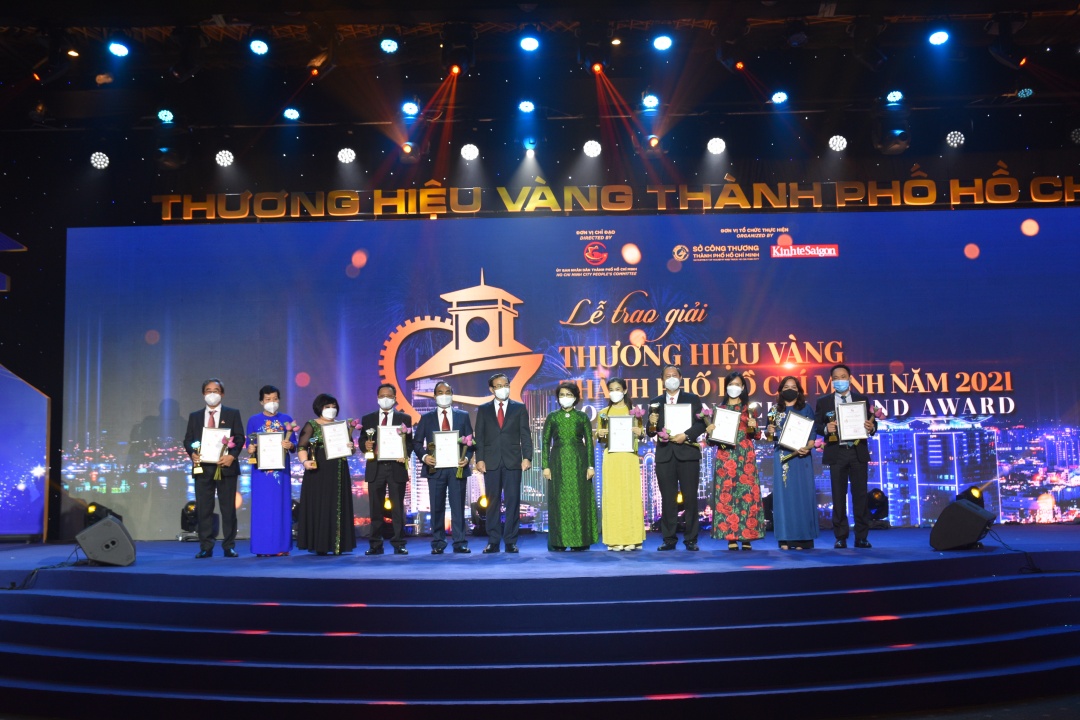 Other criteria included innovation, creativity, the reputation and popularity of their brands, the quality and safety of products, and sustainable development.
"Sustainable development is one of our top priorities because in a dynamic city like HCMC, sustainable development not only helps businesses meet their profit targets but also contributes to the development of the community and society," said Tran Minh Hung, Editor-in-Chief of The Saigon Times Group and head of the jury panel.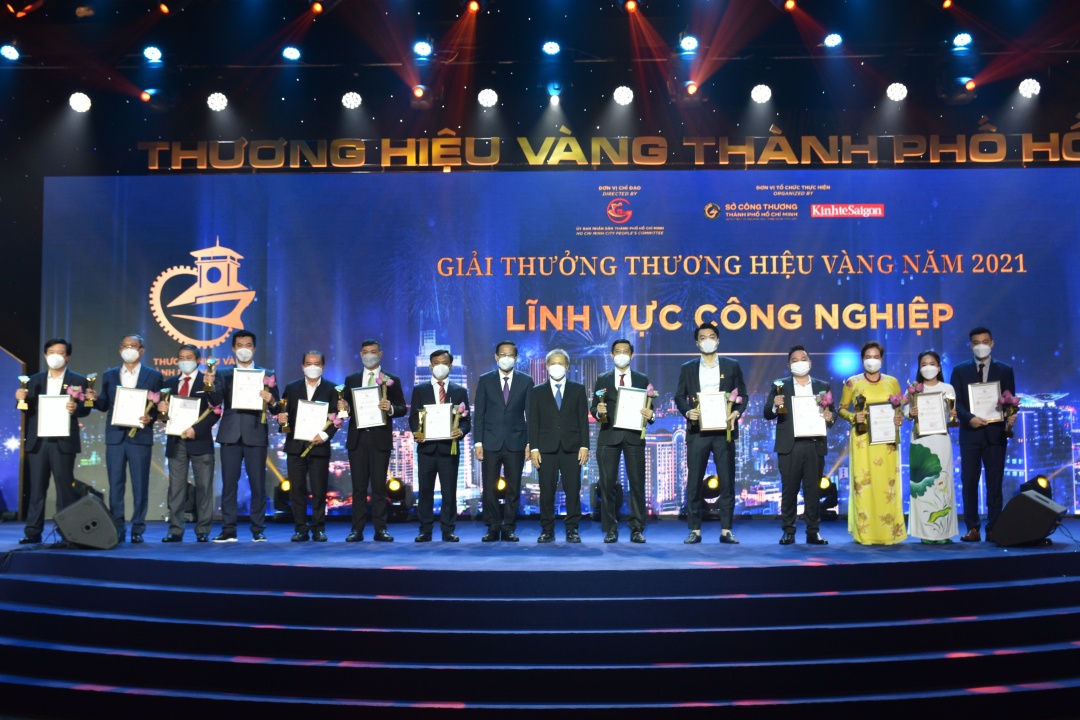 The jury panel comprised economic experts, specialists in consultancy and brand building, and representatives from the HCMC Department of Industry and Trade, The Saigon Times Group, the Institute for Strategy and Competitiveness, and the Vietnam Marketing Association.
According to Bui Ta Hoang Vu, director of the HCMC Department of Industry and Trade, in just two months, the HCMC Brand Award 2021 attracted more than 60 enterprises active in four manufacturing industries and nine service sectors.
The winners are outstanding brands of the city, representing the core values of the awards – prestige, quality, impressiveness and being ahead of time.
Besides manufacturing and service enterprises, the second HCMC Brand Award also honored two frontline hospitals for their contribution to the Covid-19 fight.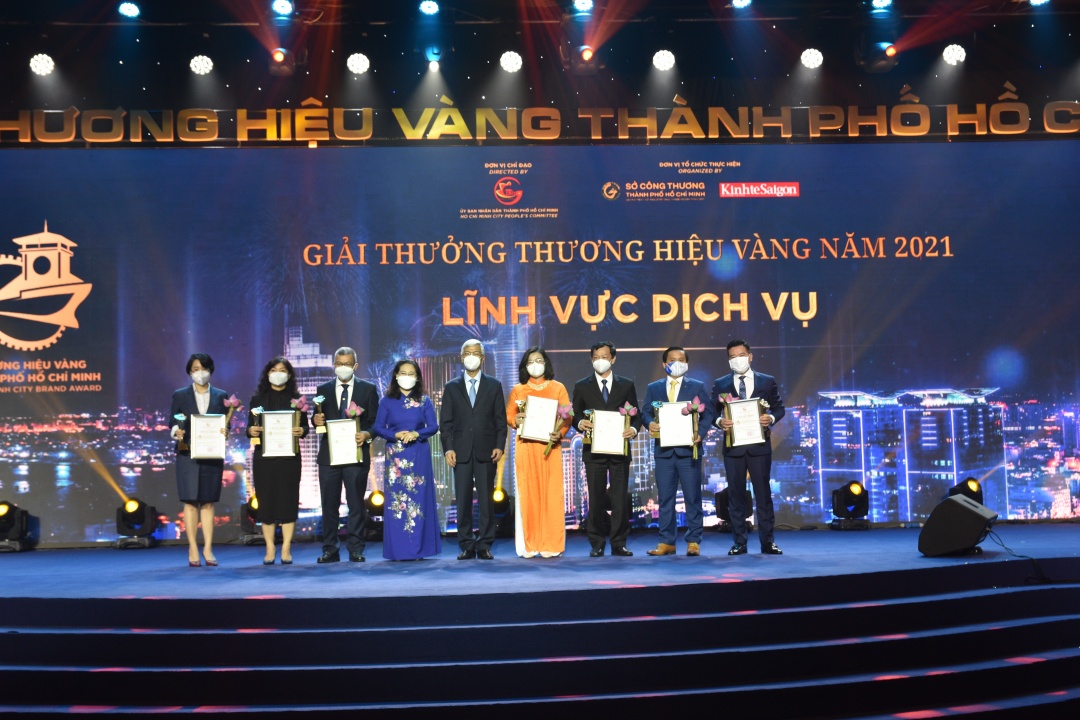 Addressing the award ceremony, HCMC Chairman Phan Van Mai spoke highly of the enterprises' efforts in overcoming difficulties caused by the Covid-19 pandemic to maintain production and ensure sufficient supply of goods and services for some 10 million people in the city.
The HCMC Brand Award is an annual program aimed at raising the awareness of enterprises active in HCMC about the importance of brand building, and encouraging them to pay more attention to innovation, creativity and sustainable development, and contribute to the development of HCMC, which is the country's economic hub.
30 WINNERS OF THE HCMC BRAND AWARD 2021
Cholimex Food Joint Stock Company
Masan Consumer Corporation
Liksin Industry – Printing – Packaging  Corporation
Duy Tan Plastics Corporation
Nghia Nippers Corporation
Van Thanh Mattress Company Limited
Vinh Tien Paper Corporation
Saigon Aquatic Products Trading Joint Stock Company
Binh Dien Fertilizer Joint Stock Company
TNI King Coffee
Nam Phuong VN Company Limited
Petrovietnam Fertilizer and Chemicals Corporation
Tan Quang Minh Manufacture & Trading Company Limited
Cat Van Loi Industrial Electrical Equipment Manufacturing Joint Stock Company
Tai Ky Food
Colusa – Miliket Joint Stock Company
Hoang Minh Water Joint Stock Company
Nam Thai Son Export Import Joint Stock Company
Tan Thanh Trading & Mechanic Corporation
Vissan Joint Stock Company
Ha Tien 1 Cement Joint Stock Company
Saigon Jewelry Company Limited
Nova Consumer Group
NovaGroup
Hung Thinh Group Corporation
Thang Loi Group Real Estate Joint Stock Company
Southern Logistics Corporation
Hochiminh City Power Corporation
Cho Ray Hospital
Hung Vuong Hospital