Summer camps are often viewed as a mere recreational activity for children to enjoy during their breaks. However, thousands of parents and students who have participated in the VAS Summer Camp over the years have recognized the numerous benefits that these camps provide for holistic child development.
The following 5 benefits of summer camps will help parents understand summer camps activities and provide a standard for choosing the most suitable summer programme for their children.
1- Enhance English proficiency with a natural and immersive environment
With over 65% of fun and learning activities delivered in English, students continuously communicate in English with native teachers and classmates for 6 weeks in real-life situations, thereby helping strengthen listening, speaking, reflexes, thinking and expressing thoughts in English, and gaining confidence in communication day by day.
2- Enhance physical fitness with various sports and outdoor activities
Summer is a great time for children to "release energy" and "break free" from air-conditioned rooms by participating in sports and outdoor activities. At the VAS Summer Camp, children engage in a variety of sports such as soccer, volleyball, martial arts, combat sports, swimming, underwater sports, and many other interesting outdoor activities.
3- Discover interests and pursue passions
Summer is also a time for children to live their passions and promote the talents they had to set aside to focus on studying during the school year. In 6 weeks at the VAS Summer Camp, children discover their own passions in various fields such as music, painting, dancing, and visual arts, with guidance from professional teachers, instructors, and coaches.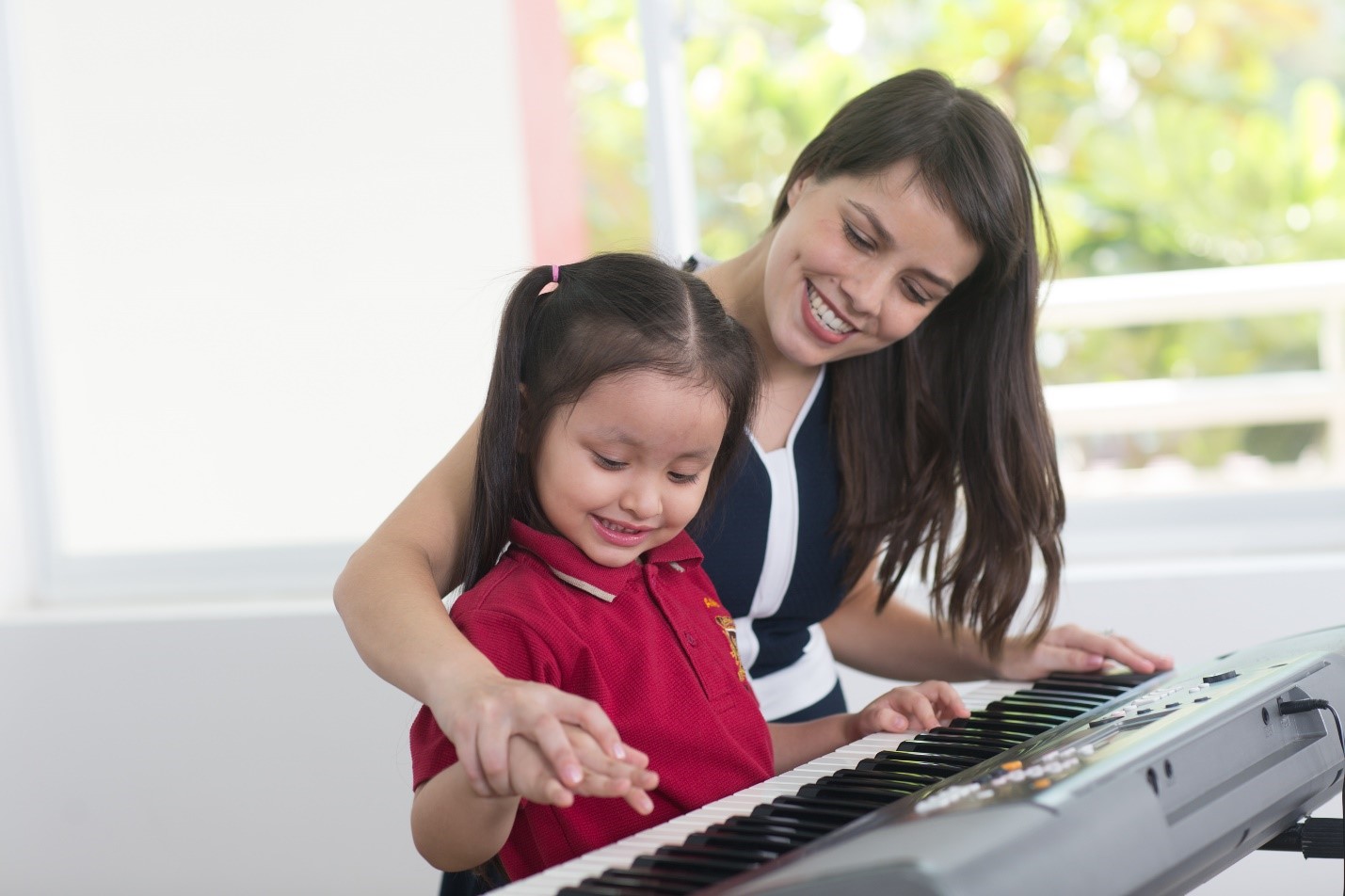 4- Develop multidimensional thinking through fun and project-based learning
Summer activities focus on holistic development for children rather than just extracurricular programmes, educational knowledge, or talent development. At the VAS Summer Camp, children learn through games and real-life situations in project-based learning, or through STEAM – an integrated teaching method aimed at equipping children with comprehensive knowledge and skills related to 5 fields: Science, Technology, Engineering, Art, and Mathematics.
By applying their diverse knowledge and skills to solve problems, children understand and remember information more effectively. As a result, they develop multidimensional thinking and essential skills such as problem-solving, communication, and teamwork.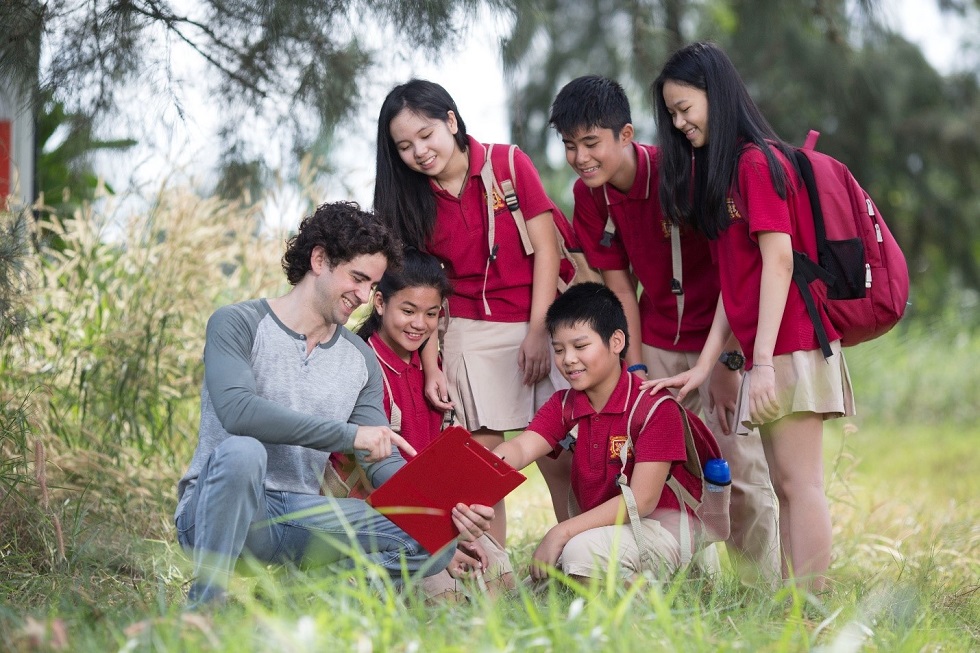 VAS Summer Camp is built around a balanced schedule for children, including sports and arts activities (40%), project-based learning, STEAM, and English-speaking practice games (approximately 40%), as well as collective activities and core value development programmes.
5- Go out, experience life and grow up with VAS Summer Camp
Summer won't be complete without going on trips. At VAS Summer Camp, students participate in exciting outdoor expeditions designed for each age group. Many students share that these outdoor expeditions and team-building activities with friends, made them more mature, independent and improved their confidence. They learned new skills, made new friends, and discovered exciting things beyond books.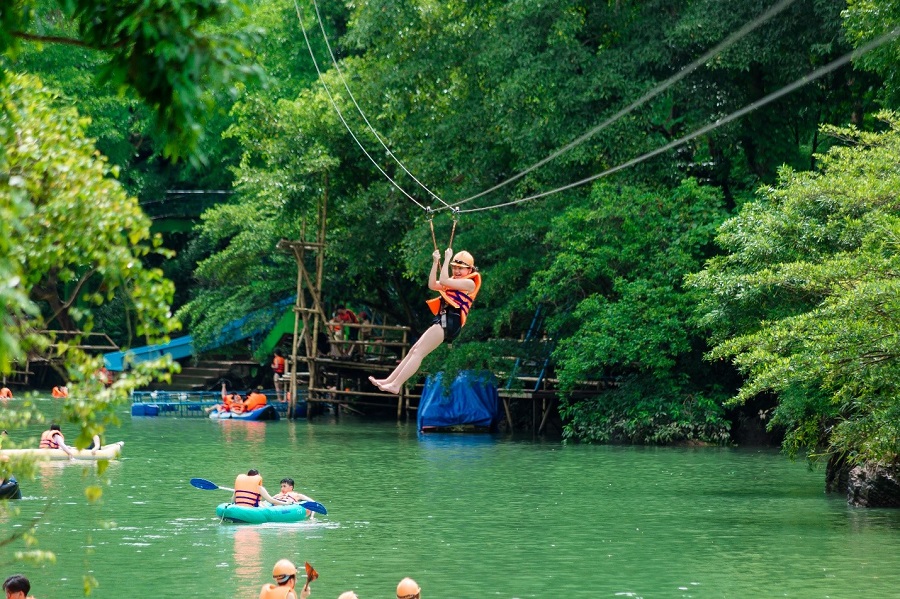 "These are fantastic experiences, and they will become lifetime memories for me," said an eighth-grade student emotionally after a Quang Binh tour at VAS Summer Camp 2022.
At VAS Summer Camp 2023, kindergarten and primary school students will participate in three daily outdoor expeditions to famous cultural, artistic, and recreational destinations in Ho Chi Minh City. These activities help children discover themselves and the world around them through practical experiences while developing skills and nurturing independence.
In addition to daily outdoor programs, students from grade 5 onward will participate in a four-day, three-night team-building programme at "English Summer Camp in Green Forest" – Ta Lai or "Ecological Conservation Summer Camp" – Phu Quoc. Besides domestic outdoor programs, grade 5 students can choose to participate in an international outdoor study tour to experience the life of an international student and travel to top destinations such as Singapore, Malaysia, Australia, and the United States.
Register for VAS Summer Camp 2023 before May 30, 2023 to receive a 10% discount on tuition fees. Details at: www.vas.edu.vn/summercamps/

For further information and guidance, please contact us at 0911 26 77 55.