Rustic nature and thrilling experiences are what visitors can find at Ham Ho ecotourism site in Binh Dinh Province in southern central Vietnam.
From Quy Nhon City, Binh Dinh Province, visitors will have to travel around 50 kilometers further to reach Ham Ho ecotourism site. The place offers a vast lush and fresh space and atmosphere.
Where the name of Ham Ho comes from is itself interesting as there are different explanations. According to one of the local legends, in the old days, this region was devastated by a long terrible drought spell. To save people, the God of Rain created heavy rains to form rivers and lakes. There came the name "Ham Ho," which actually originates from rain praying rituals.
Another legend tells the story of a big water reservoir with big rocks which were uneven and indented, looking like buck teeth. That is why it is called "Ham Ho."
Also because of the rough terrain, this place used to be a revolutionary base during the resistance war against the French invasion in the last century.
The ecotourism site is indeed a vast forest crisscrossed with rivers, streams, lakes and waterfalls. To make the most of a trip to Ham Ho, a boat tour must not be missed. Local skillful boatmen will take visitors through zigzag streams deep inside the forests. The lush greenery and the blue sky paint a wonderful landscape which mesmerizes visitors while they are on the sailing trip.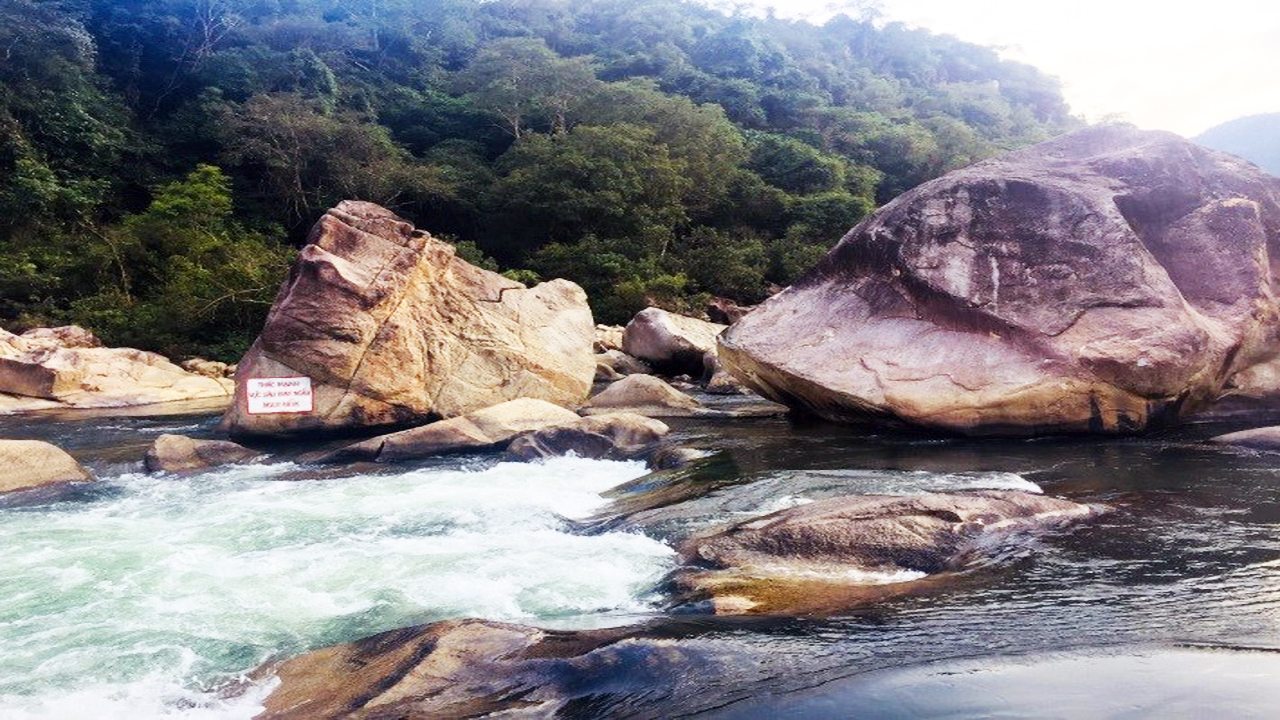 Sometimes, visitors may catch sight of giant rocks along river banks. The symphony of nature performed by the perfect harmony of birdsongs, the soft rustle of leaves, and the brisk sound of winds are all a great treat to visitors to Ham Ho.
After the boat trip, visitors should have a picnic on the giant rocks and immerse themselves in cold water of streams. Local specialties, such as nieng (O. gerlachi) fish salad and grilled stream fish, are all worth a try.