One day in late March, we traveled to Kala Lake in Di Linh District, Lam Dong Province, where we took a cycling route over a terrain of red basaltic soil and mountains, and enjoyed standup paddle boarding and many more
Kala is a reservoir covering 300 hectares in Ko Ne Village in Lam Dong Province's Di Linh District. During 2004-2008, the reservoir and an irrigation dam were built in the area to supply water to cultivation as well as fishery and ecotourism activities.
On the way in Di Linh, hills and slopes with greenery appeared successively. And there it was, the charming Kala Lake whose surface looks like a giant mirror unfolding before our eyes.
The blazing sun at the camping site was quite uneasy to us, which forced all to hurriedly put up the tents. We soon finished our simple lunch to prepare for the cycling trip in the afternoon which aimed to enable us to get used to the terrains.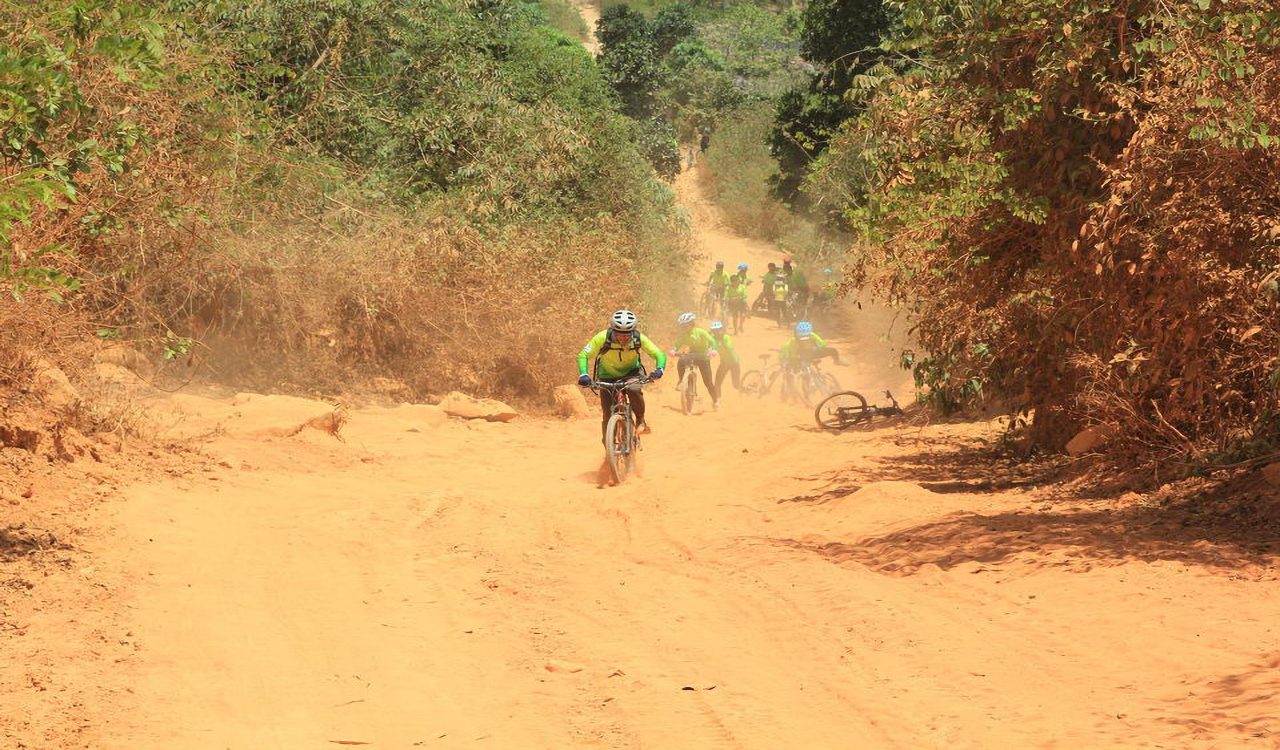 Our cycling path was lined with coffee tree gardens whose white flowers were in full bloom. The vast terraced rice fields stretched to the horizon, and streams flowed peacefully along the trails of red basaltic soil.
When the sun was lower on the hillside, we returned to our tents to be ready for standup paddle boarding at sunset. At that time, our loud laughs broke the absolute stillness on the lake. Some of us tried to make the most of the moments on the cold water of Kala Lake while the others were busy taking photos or chitter-chattering by the lake.
At night, we gathered around a campfire and were delighted by traditional dance performances by K'ho ethnic people. The campfire and the sound of gongs were so warm despite the coming of cold breezes.
In the next morning, we woke up when the morning fog was still around. After breakfast and hot cups of coffee, we became well-prepared for the second day's challenge of climbing and cycling on slopes.
At first, we had to walk rather than cycling. However, after having been patiently accustomed to the terrain, we began to conquer slopes, one by one. Several slopes were so high that they were seemingly endless. Occasionally, we were stopped to rest on big stones.
On the way back, another challenge had to be confronted: keeping balance when moving down the slopes. However, we all could make it to the finish line safe and sound with lots of fun from the stones and slopes.