Like a colorful picture of landscape with local culture, utilities and international management standards, Wyndham Garden Cam Ranh easily makes guests fall in love with it at first sight.
Wyndham Garden Cam Ranh is located at one of the world's most beautiful bays. Cam Ranh Bay's pristine beauty and turquoise seawater and the rows of tropical trees, private crystal clear swimming pools of 171 ocean view villas will bring guests the most relaxing moments. In such an enchanting space, patrons will have the opportunity to experience a series of unique services, international management standards of Wyndham Hotels & Resort with a rich local identity.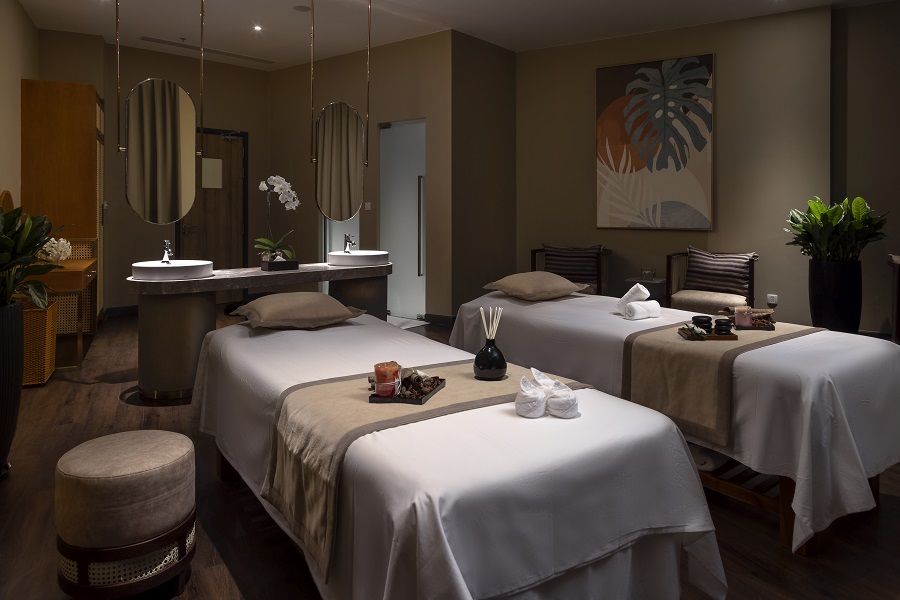 Looking toward an ideal resort model for multi-generation family, utilities at Wyndham Garden Cam Ranh are designed systematically to get ahead of the demand of each group of guests. A library plentiful of books of different types and games is the place where a family could enjoy wonderful moments together. A club for kids will lead little guests to a paradise where they could make pleasant discovery in painting, origami art and sand art picture making.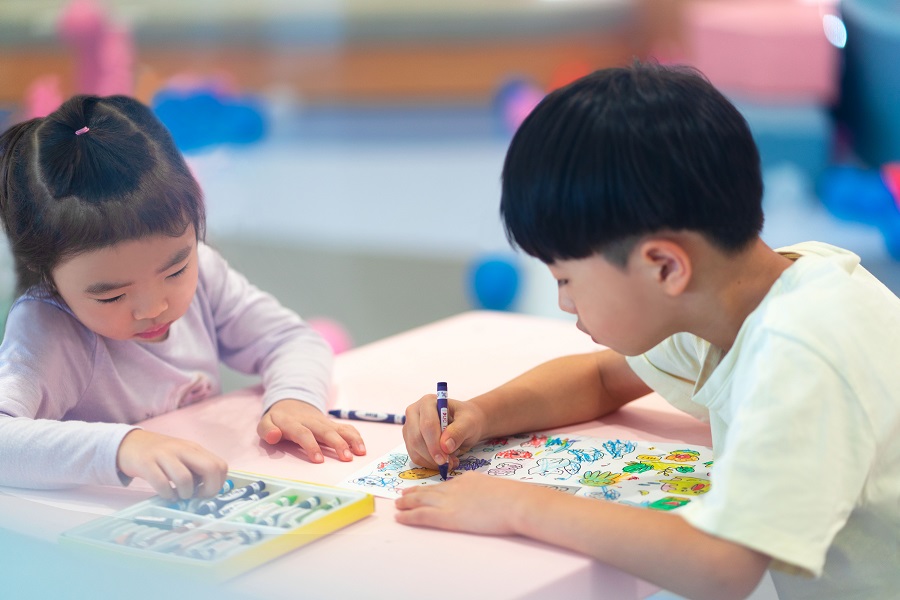 A series of outdoor activities is a highlight for the guests' journey. At the resort, guests can participate in driving a jetski, ride a kayak or basket boat, or playing types of beach sports. At night, a whole family can enjoy watching classic movies and light meal at the special outdoor movie theater.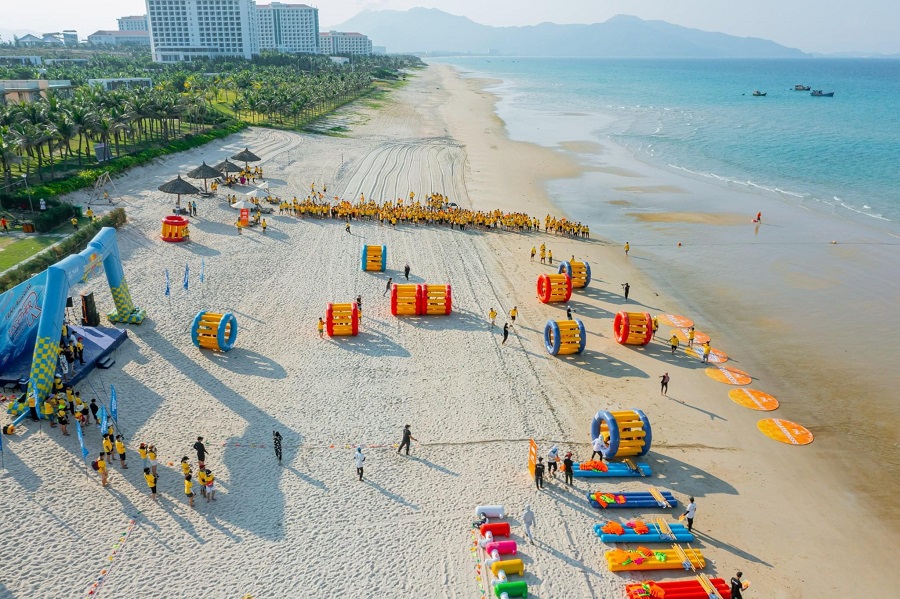 Guests may not forget the high quality taste of food which is a good combination of local identity and the world specialties when they return home.
At Wyndham Garden Cam Ranh, guests can enjoy fresh seafood with family at a private villa. The BBQ service package is offered to at least 4 people, served directly by a dedicated and professional chef.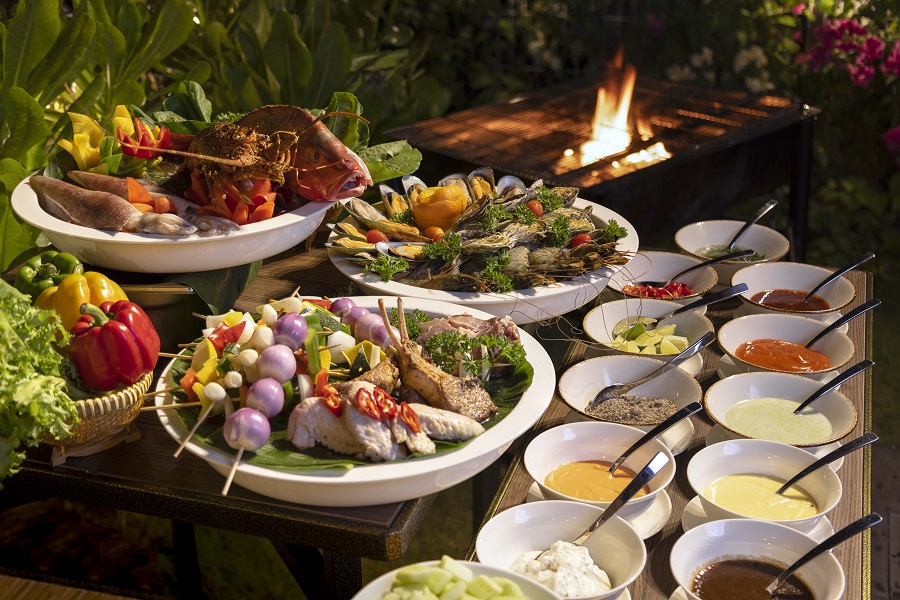 If guests want to enjoy food at an open space, they can visit Breeze restaurant with an infinity ocean view. All materials, especially seafood, are caught within a day, processed with a delicacy in the own recipes of the executive chef.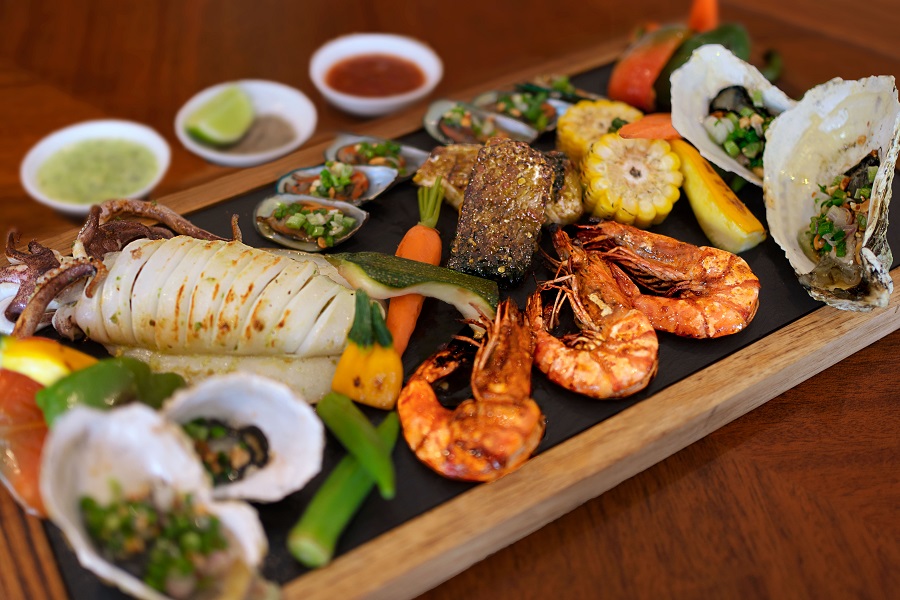 A romantic dinner on the beach with a menu of special European dishes in the light of candles for a couple is an option which should not be missed.
The food tour at Wyndham Garden Cam Ranh will be more interesting when guests could prepare appealing dishes on their own such as pomelo salad, Sauté Diced Beef, pancakes and noodles under the guidance of a skilled chef.
Earlier, to prepare for a fresh day with lots of activities, the Garden restaurant of the resort will serve you a breakfast with special Asian and European food.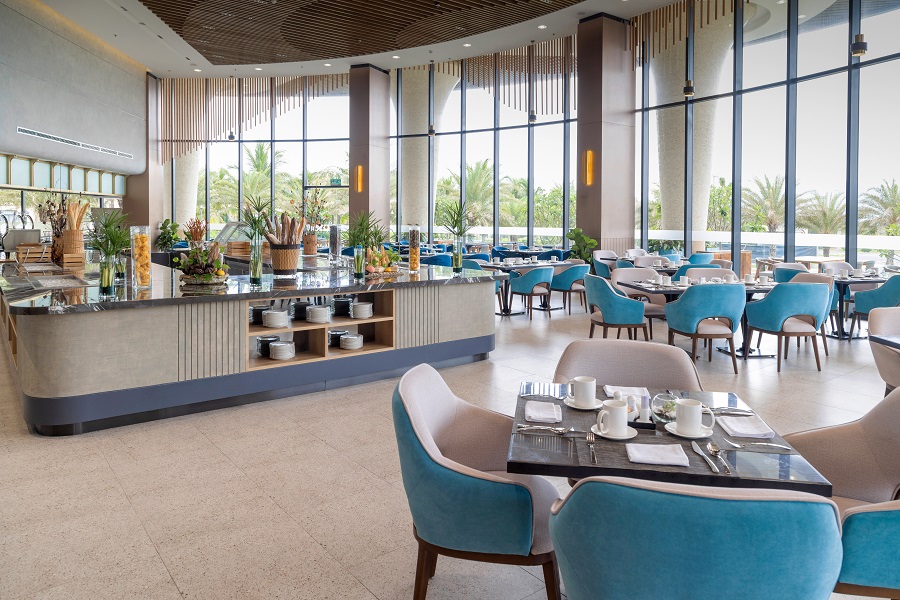 If you want to treat yourself to a summer vacation after hard working days, why don't you go on a trip to the central coastal region of the country and visit Wyndham Garden Cam Ranh. Don't forget the promotional package Unwind&Dine with two nights at a large villa, three main courses and a light meal served when watching movies outdoor for two guests only from VND9,400,000.
Contact information:
Website: www.wyndhamgardencamranh.com
Facebook: https://www.facebook.com/WGCRVN
Tel: 0258 3996888
Wyndham Garden Cam Ranh developed by Hung Thinh Corporation which is managed and operated in accordance with standards of Wyndham Hotels & Resorts.

As a green and environmentally friendly resort, Wyndham Garden Cam Ranh always joins hands to participate in recycling wastes, greening the barren land and applying initiatives to reduce environmental impact. These activities will spread a green message to guests, colleagues and society to mutually build a prosperous community.