Outstanding loans in the banking system as of August 15 had totaled more than VND11,450 trillion, up 9.62%. Credit had grown 9.35% in the year to the end of June, according to State Bank of Vietnam (SBV) data. This shows credit growth slowed down.
Will profits drop?
Despite decent profit growth in the first half of 2022, multiple banks might see lower profitability in the rest of the year. Profit growth in the banking sector is mainly fueled by lending business but most banks have used up their credit growth quotas. Loans have grown so fast while growth in deposits is far too slow. Capital mobilization as of June 30 edged up 4.51% against the end of 2021, less than half of the credit growth rate. This has prompted a race to attract depositors.
Many banks had no more room left to make new loans two months ago. In the past, the central bank normally raised the credit growth cap around June. This year, however, no move has been made. The SBV said real estate loans are considerable while their maturity period is long, which may entail risks. As worries about inflation are rising, the SBV has found it tough to allow all banks to lend beyond their quotas. The credit growth target for this year is around 14%, above 13.61% in 2021 and 12.17% in 2020.
Outstanding loans in the banking system as of August 15 had totaled more than VND11,450 trillion, up 9.62% (compared to the 6.68% rise in the same period last year), according to the latest data from the SBV. Credit growth by the end of June was 9.35% but it has significantly slowed down in the past two months. In the second half of 2022, the remaining 4.65 percentage points of the full-year credit growth target were equivalent to nearly VND500 trillion.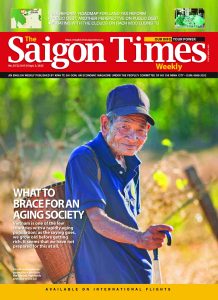 Credit growth quotas will markedly vary
The SBV will adjust the credit growth quotas for lenders based on their rankings and scores as prescribed in Circular 52 of 2018. Six criteria for rating a bank include capital, asset quality, governance, business performance, liquidity, and sensitivity to market risk. In addition, the credit growth limit for each bank must adhere to two principles. First, banks with higher ratings will get a high credit growth quota. Second, according to the Government's policy, the quotas depend on the extent of lending rate cuts to support corporate and individual clients and the extent of credit for real estate investment and trading, investment in corporate bonds, and the handling of weak banks.
In a recent report, SSI Research says the SBV is still practicing prudence with the credit growth limit for this year, and credit growth quota revisions will apply to a handful of eligible banks.
Meanwhile, in its report on the banking industry outlook for the second half of 2022, Vietcombank Securities Limited Company (VCBS) says many banks already reached their original credit growth limits in late the first quarter and are now waiting for the central bank to grant an extra quota.
Banks with a high capital adequacy ratio (CAR) and a good risk management model like MB, Vietcombank, Techcombank, VPBank, ACB, TPBank and MSB are expected to get higher quotas than the average in the system in the long run. In addition, those banks required to take over weaker peers, such as MB and Vietcombank, will have an edge in terms of credit growth compared to others. On the contrary, those with a high proportion of loans to risky areas like real estate, securities and corporate bonds may have a lower additional credit growth quota.
ACB Securities Company Limited (ACBS) also believes that MB, when taking over a weak bank like OceanBank, may have a credit growth quota 1.5-2 times higher than the average in the system in the next 3-5 years. ACBS forecasts annual credit growth at this bank will be 20-25%. MB's credit growth this year is predicted at 22%, higher than the overall growth rate of the system (14%). MB also has a high CAR (11.2%), good asset quality, great business efficiency, solid liquidity ratios, and a decent balance sheet, allowing it to get a higher credit growth limit.
Vietcombank has also proposed the compulsory transfer of another bank. This coupled with the fact that this bank provided huge support during the two years of the Covid-19 pandemic, makes Bao Viet Securities Company (BVCS) believe Vietcombank will be assigned a higher credit growth limit, estimated at 18-19% for the whole year.
VPBank is likely to get a considerable upward revision of their quota. This bank already reached the provisionally granted limit at the beginning of the year and is looking to take over a struggling bank. VNDIRECT Securities Corporation expects the parent bank VPBank to be allocated a higher credit growth quota in the second half of 2022, estimated at 23%, thanks to its high CAR (12.7%) and modest loan-to-deposit ratio (70.8%) by the end of the second quarter.