After nearly 11 years in Vietnam, Salvador Perez Arroyo, a Spanish architect, considers the country his second home. The local people, cultures, architecture, and landscapes drive him to stay longer in the country.
Before moving to Vietnam, Arroyo lived and worked in many European nations, especially Italy, and is familiar with European culture. "When I first arrived in Vietnam, I was shocked as everything was different," he recalled.
However, he looked to this contrast as an interesting experience, which then turned into the reason why he loves Vietnam so much and set his mind to staying here.
The Vietnam draw
Arroyo said he is strongly attracted to Vietnam.
So, what attracts him to the country? The local people—he describes the Vietnamese as warm people who are willing to establish connections and a friendship with everyone. "The rich or poor, from the cities or countryside, all of them want to do that," he said. Moreover, he describes Vietnamese women as strong individuals able to work and take care of their homes simultaneously.
Aside from people, the culture also adds to Vietnam's beauty, said Arroyo.
As an architect as well as a professor at many universities worldwide, he has worked and lived in two of the biggest cities of Vietnam—Hanoi and HCMC—where he was able to encounter distinctive cultures through the architecture in each city.
Arroyo lived in Hanoi for around seven or eight years. "I know Hanoi very well," he said. Hanoi is a nostalgic city highlighting heritage architecture, ancient villas in the French style, and hidden behind pieces of advertising. "When these pieces of advertising are peeled off, you will see treasures in the form of old villas," he said. These treasures need to be restored and kept alive, he added.
The Spanish architect moved to HCMC two years ago. "This city is completely different from Hanoi. The modern city boasts of buildings and houses along rivers," he said. "I believe in 10 years, HCMC will be an amazing city because there are a lot of good people working in and controlling the city. In any case, I love the city," Arroyo said.
However, according to Arroyo, Vietnam is facing an issue where the big cities are suddenly overgrowing and becoming difficult to control. But now, the Government and local architects are slowly improving these cities, with more green areas and public spaces.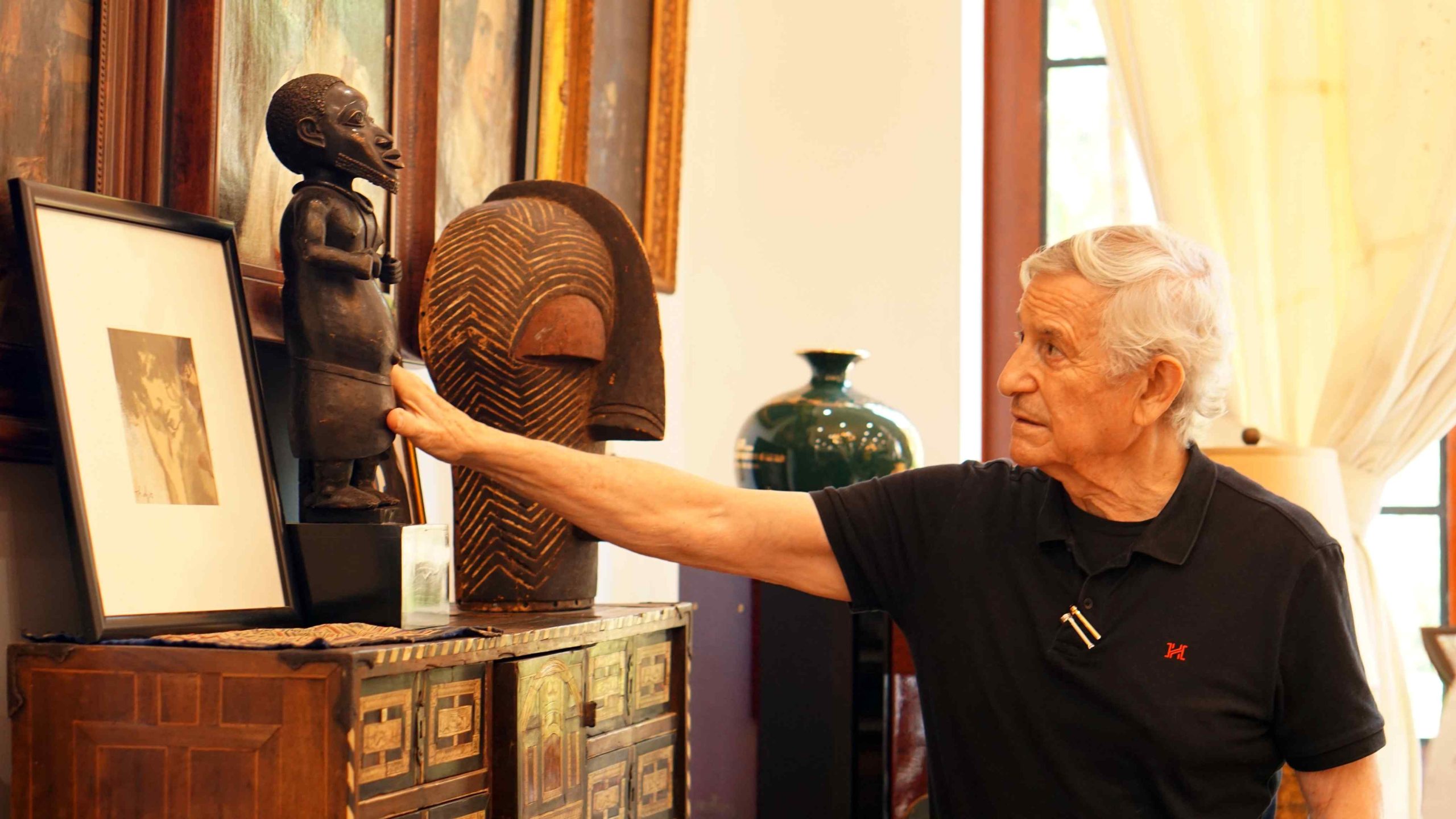 Inspiration from feelings
"Sometimes, in Vietnam, people often say they are inspired, for example, by a lotus, but for me, I am never inspired by things. My inspiration comes from my feelings," Arroyo said. That is how the Spanish architect works on his designs, among which is the Quang Ninh Museum and Library on the shore of Ha Long Bay —a natural wonder of the world.
When designing the complex, Arroyo thought about nature. Then, he came up with the idea to create a building resembling an active mirror reflecting nature. Moreover, as Quang Ninh Province is home to black coal mines and dark mountains embracing Ha Long Bay, Arroyo selected black as the main color of the whole building. "Light or a heavy building, a mirror, black color, and other such things are the feelings I looked for while coming up with my design," Arroyo said. "When you do something in harmony with nature, sometimes you should depict what everybody sees and remembers, Ha Long Bay, for example."
It took Arroyo around six months to finish the design, collaborating with many experts. He shared, "We found it hard to understand each other at first, but later on, everything was better." And that is how the impressive design of the Quang Ninh Museum and Library was born.
"Sometimes, it is difficult to convince clients, but I was lucky as the investors and Government said yes to my complex design," Arroyo said. He believes that Vietnam's leaders have a modern mentality. They care about classic architecture because Vietnam is a young country despite its long history.
"I am happy that the museum has become popular and attracts many visitors," said the Spanish architect.