Located on the famous stunning road of Chau Doc – Ba Chua Xu (local goddess) Temple – Sam Mountain – Tuc Dup Hill – Tra Su Cajuput Forest – Thien Cam Son (Cam Mountain), the An Hao Solar Farm owns a mysterious attractiveness in the unique natural scenery with convenient services. Featured on the fantastic picture, thousands of solar panels are seen as blossoming sunflowers. The farm has become a must-visit tourist destination in the far southwestern region of the country.
Less than 20 kilometers from Tinh Bien District's downtown area, the An Hao Solar Farm is located at the foot of Cam Mountain. The farm is in front of the mountain and behind the highway – an ideal location.
Visiting the farm, guests can admire the green meadow that – it seems – continuously and instantly appears and disappears  under the shining solar power panels. Periwinkle flowers and Bougainvillea spectabilis, also known as great bougainvillea – a species of flowering plant – make the farm become more vivid.
The deeper you go into the tourist area, the fresher and prettier you can feel. A big gate decorated with two rows of green trees shaped into a heart is a wonderful "check-in" and relaxing place. In the farm, there are a wooden bridge across the lake and giant sunflowers arranged entirely from solar panels, making it easy for people to find many ideal 'virtual living' corners.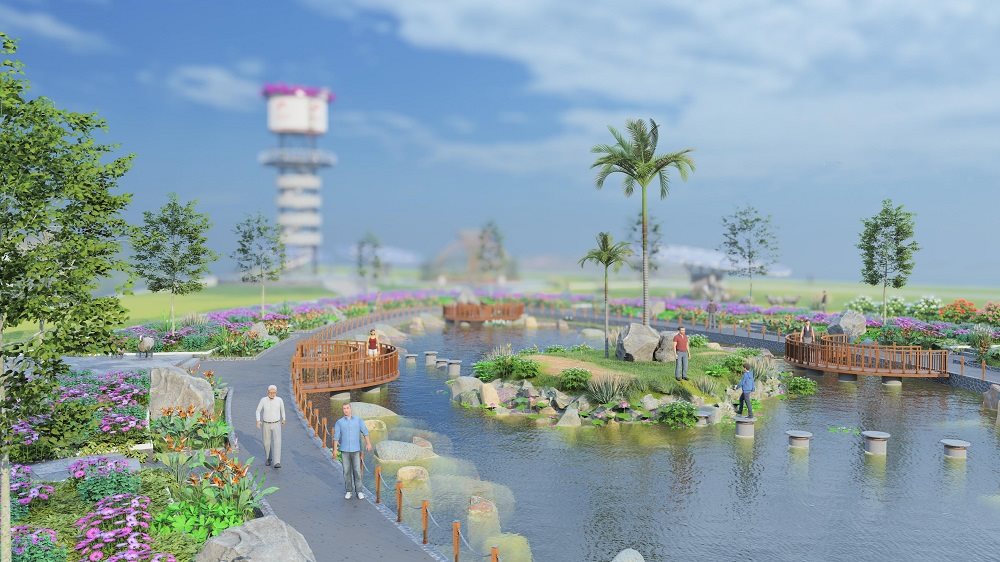 The next place that is attractive to visitors is called Ho Thien Canh that is the splendid lake, symbolizing the endless beauty of nature. The lake is designed very sophisticatedly, surrounded by monolithic rocks that are taken from Thien Cam Son while water in the lake is from a clean and cool spring. The lake is a resting place for hundreds of colorful fish species. Lakeside, it is surrounded by the fragrant mini gardens – a scenic view for all visitors.
Apart from appealing, beautiful natural scenery, visitors also can have the exciting experience when playing with lovely sheep and rabbits. When the sunset comes, guests can see a herd of sheep grazing in the green energy field.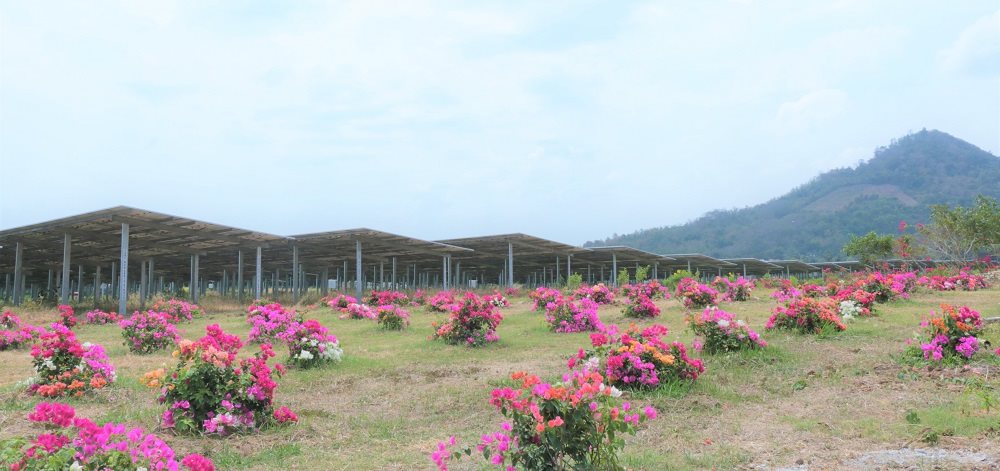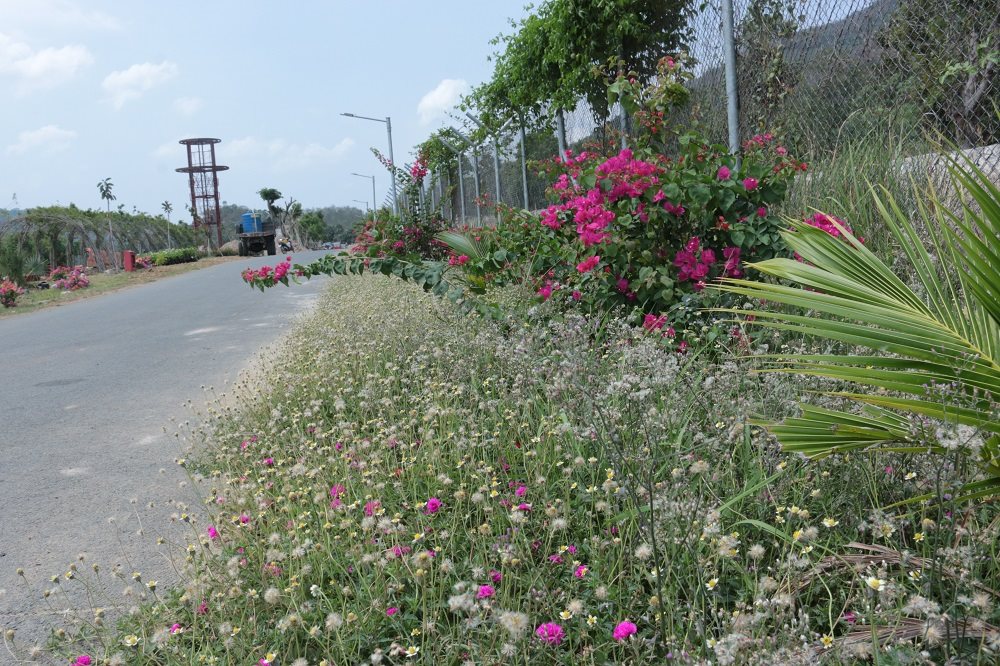 Taking a tour  around the farm on the electric vehicles, guests feel comfortable to learn about the operation of the farm, helping them understand and realize the usefulness of green energy in life and friendly travel.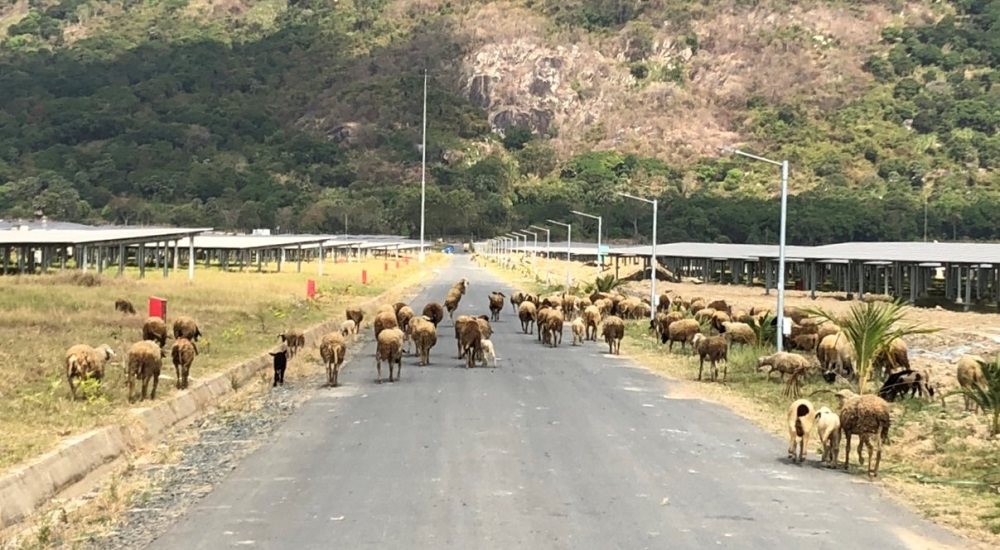 With the desire to turn the rough land into an energy greem field or a different solar farm. An Hao Solar Farm is built with the expectation of introducing a wonderful suggestion for Vietnam's tourism industry, creating a thrust for the development of local economy. Moreover, Sao Mai Group, the farm's investor, also creates an amazing living complex – a green living environment in the era of 4.0 technology.
Visiting An Hao Solar Farm, guests will have the unique experience across the S-shaped country.