A family makes its first camping trip to Dinh Mountain following the lift of the Covid lockdown.
On that Saturday morning, we started our camping trip to Dinh Mountain in Ba Ria-Vung Tau Province, around 80 kilometers from HCMC. The mountain is a destination much favored by many because it offers them chances of hiking, trekking and camping at the same time.
Before entering Ba Ria-Vung Tau Province where Dinh Mountain is, we stopped at Phu My checkpoint lying between Dong Nai and Ba Ria-Vung Tau to carry out health declaration.
After reaching a camping site on Dinh Mountain at 10 a.m., we set up our tent. My wife soon went fishing afterward at a lake nearby. The camping site was also next to a stream where everybody could enjoy swimming in the afternoon.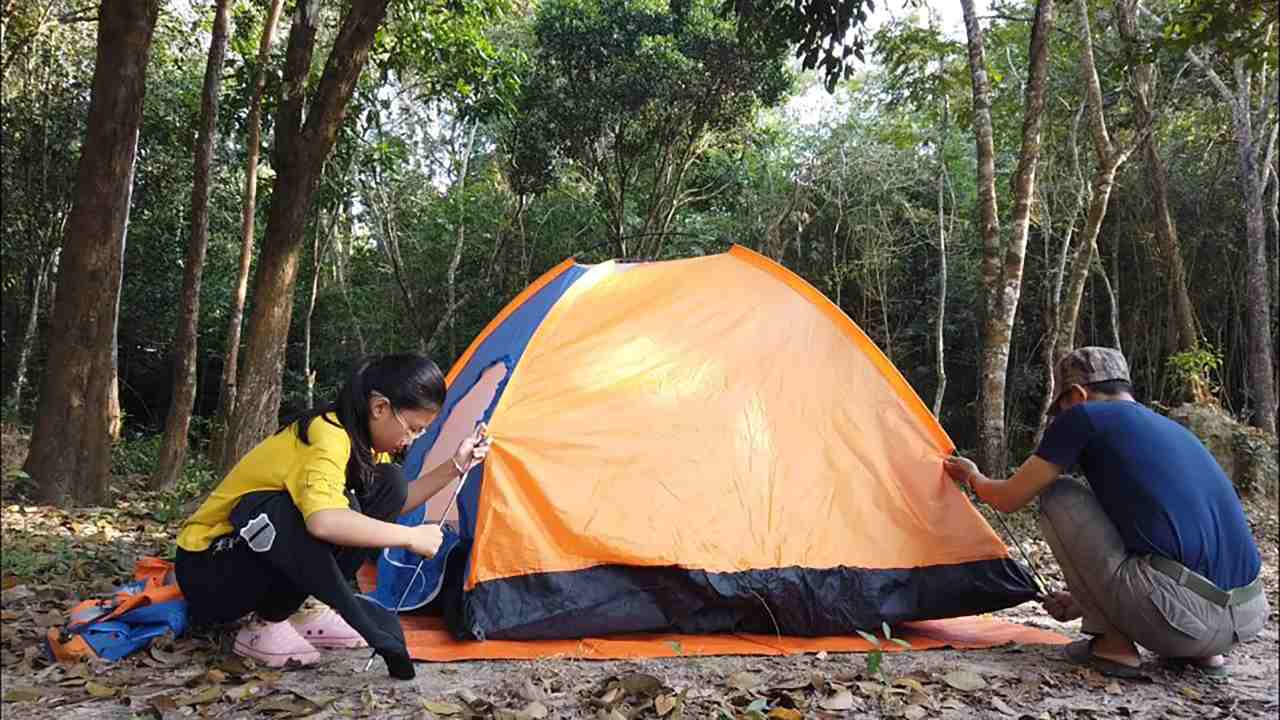 Needless to say, a great part of a camping trip is its camping fire. At night, we gathered around the campfire and ate grilled fishes and sweet potatoes for dinner. In spite of the cold climate, the atmosphere at night was so wonderful. However, wild animals, especially snakes, on Dinh Mountain hunt at nighttime. For our safety, therefore, we did not venture beyond the stream where we could see fishes swimming.
We woke up early in the next morning. My wife did her yoga exercises in the fresh air while I prepared the breakfast. Our first meal of the day was a bowl of instant noodles and a cup of orange juice. Yet they were enough for us to be ready for a short trek to La Ban Peak.
The path leading to the peak was lined with many trees. We mingled with other trekkers mostly from HCMC and neighboring provinces who made their visits on the weekend. There were also some on their motorbikes. After an hour, we were finally on the peak.
We ended the trip by treating ourselves a meal amidst the charming view on La Ban Peak.