Vietnam's tourism industry has made only meager strides in diversifying its products despite years of growth.
Many businesses have focused on developing new tourism products to attract visitors, especially since the country resumed tourism after the Covid-19 pandemic. As a result, more and more tourism products are available on the market. Additionally, certain regions are planning to create a range of tourism products for each commune or district, similar to the "One commune, one product" program in the agricultural industry. However, it seems that their hard work has yet to pay off.
Market factors matter
Dang Manh Phuoc, CEO of The Outbox Company, a company specializing in market research and in-depth data analysis in the tourism and hospitality sectors, said that the development of new tourism products demonstrates the positive attitude and genuine desire of localities to develop and enhance the competitiveness of the Vietnamese tourism industry.
Unfortunately, many products quickly fade into obscurity after their launches, while others fail to attract customers and leave the market. Only a few tourism products with clear commercial goals can sustain customer interest in the long term.
Explaining the reason for the current situation, Phuoc said that the product developers have yet to keep up with the dynamic changes of the market and have neglected to put their customers' needs at the forefront.
It can be observed from the growth of the market and changes in tourist behavior that tourism products have been gradually commodified and are akin to consumer goods that can be regularly used. Therefore, the belief that tourism is purely a cultural or social activity appears to be outdated.
The neglect of market factors in the development strategy has made tourism products unattractive. In fact, many Vietnamese businesses and localities tend to focus solely on the supply of products and develop tourism products from available resources or replicate services from other places to lure more tourists.
For example, hot-air balloon festivals have been organized in numerous provinces and cities recently, while other places have tried to imitate the models of the Stairway to Heaven, the Bali Gate in Indonesia and the famous Golden Bridge in Ba Na Hills (Danang).
An insufficient focus on market factors and failure to identify target customers have become the "Achilles heel" or the major weakness in developing tourism projects and products in Vietnam.
Customer-centric strategy
Both businesses and destination management organizations commonly overlook the market and fail to adopt a customer-centric approach to product development, Phuoc pointed out.
Many businesses prioritize developing their own project ideas and creating products, then evaluating them and finding suitable customers to sell them to. They frequently overlook the crucial stage of conducting feasibility studies.
Meanwhile, identifying the market scale and customer demand are essential steps to turning business ideas into real products with a unique value in the market. Additionally, it is necessary to try out ideas with a group of target customers before investing in and after completing the project. As there is always a gap between investment ideas and customer expectations for an actual product, this process helps address any shortcomings to ensure the product is widely accepted.
The aforementioned steps cannot be overlooked unless the product or destination possesses a completely unique and distinctive factor and the provider knows how to effectively showcase that to customers.
Those developing tourism products should undertake the same tasks as other industries before bringing a product to the market. These tasks involve a series of steps to ensure the quality of the products and their ability to access the target market. Customers should be placed at the center of all activities, according to Phuoc.
Customer-centric, also known as client-centric, is a strategy and a culture of doing business that focuses on creating the best experience for the customer and, by doing so, builds brand loyalty. Therefore, tourism businesses and localities are required to truly understand their tourists and frequently keep up with market changes to develop plans that optimize tourists' experiences.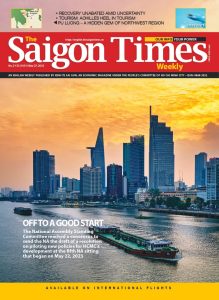 Businesses should focus on building a customer database, tracking customer journeys, and managing important metrics such as Customer Satisfaction and Net Promoter Score. These metrics measure customer satisfaction, loyalty, and willingness to recommend the products and services to others. This approach should serve as a basis for all business activities, including product development.
Destination management organizations can adopt a similar approach by identifying the unique strengths of their region and targeting specific customer segments to create products, rather than solely relying on available resources for product development.
Simply put, instead of creating a product from "whatever comes to mind" or "whatever the localities possess", the authorities and businesses need to put customer needs at the forefront and carefully consider their feedback in the product development process.
To develop successful products, businesses need to answer important questions such as who their target customers are and how well their products will be received in the target market. After that, they should adjust their ideas and perfect their products based on customer feedback.
Many destination management organizations in Thailand, Singapore, South Korea and Japan have standardized their customer data, conducted market research and regularly measured tourist indicators and brand reputation. What about Vietnamese businesses and localities?
In conclusion, product development should be based on actual market data and customer needs rather than on past experiences or habits.