Vietnam needs an effective short-term marketing campaign to attract international tourists from key source markets, especially those with untapped potential.
Statistics from the General Statistics Office show that Vietnam gained revenue of around VND196,600 billion from serving 3.7 million international travelers in the first four months of this year. South Korea secured its position as the largest source market for Vietnamese tourism with one million tourist arrivals. The U.S. and China came in second and third with over 250,000 tourist arrivals, respectively, followed by Thailand, Taiwan, Japan, Malaysia, Cambodia, Australia and India.
As China allowed its citizens to travel to Vietnam in groups from March 15, the number of Chinese tourists to Vietnam surged by 61.5% month-on-month to 42,500 in April.
With its potential for development, Vietnamese tourism needs a short-term promotion plan to showcase tourism products and enhance its appeal to international travelers, particularly those from key global markets. One of the campaigns that should be carried out is the 4 Ps of the marketing mix: Product, Price, Place and Promotion, which is to optimize the product's value, pricing, distribution and promotional efforts.
Unique features for products
Tourism leaders should create a variety of products that are interconnected and complementary to each other. Standardizing the service process, from initial information search to tour bookings, hotel reception and customized leisure activities, is essential. Thorough research on customer habits and demands within specific segments is also warranted. Generally, product development should be geared toward catering to the unique characteristics of each target market.
For example, tourists from India and Western Asia are known to travel in groups and have distinct consumer preferences. Along with shopping activities, visitors from these countries often seek specific products such as Halal-certified food and prayer rooms. Meanwhile, travelers who come for Meetings, Incentives, Conferences and Exhibitions tours and weddings usually ask for exclusive accommodations and high-quality services. Such tours bring economic benefits and serve as a means of marketing Vietnamese tourism to the Indian market, especially if they involve weddings of well-known figures in the business or entertainment industry.
Similarly, tourists from the Middle East market are known for their unique preferences. They usually travel abroad for sightseeing, seeking investment opportunities in real estate and finance, and joining conferences, resorts, entertainment, and outdoor sports events. Therefore, tourism operators should design tours focusing on sports and entertainment events to satisfy their requirements.
Meanwhile, visitors from the EU market, Northern Europe, and Australia pay more attention to all-inclusive resort options for the elderly. This group prefers cruise ship trips, long stays at luxury resorts, tranquil surroundings, and outdoor activities in rural areas and fishing villages.
Their decisions to buy tours are influenced by mainstream media, travel companies, advertising at accommodations venues, and their past experiences. If tourism leaders can offer excellent services and impressive firsthand experiences, they will spend a lot on their tours and become loyal customers of Vietnamese inbound tourism.
On the other hand, solo travelers from these source markets tend to prefer exploration and adventurous experiences with long-distance journeys. They often rely on the recommendations of the local community and information obtained through social media platforms to choose destinations and accommodation services. Moreover, tourists from the EU markets usually seek authentic and unique experiences from local destinations.
Travelers from Asian markets, including China, Japan, South Korea and Taiwan, prefer exploring ancient streets and traditional craft villages to learn more about the local culture. Additionally, those people love traveling in groups and buying handicrafts and souvenirs, similar to those from Southeast Asian countries. However, tourism products related to nature, such as beaches, rivers and dense forests, are not highly favored.
Effective pricing methods and strategic locations
Regarding the pricing strategy for tourism products and services, strategists can adjust the prices of different items and services to align with consumer preferences. This may involve offering discounts for certain price-sensitive products or services while increasing costs for other items perceived as higher value or luxury to ensure overall benefits.
The aforementioned overall benefits encompass both commercial and strategic aspects. That means a pricing strategy generates revenue and profit and builds a positive brand image and local reputation through positive experiences and evaluations related to safety, friendliness, attentiveness, and responsiveness to customer needs. While commercial benefits are essential for the short-term survival of the industry, strategic benefits are crucial for long-term sustainability and maintaining customer loyalty.
Tourism leaders need to create products in a chain, system, or cluster to maintain an effective pricing strategy. These products should be linked to one or more owners who share cultural similarities and ways of exploration. Additionally, it is crucial to identify key locations to develop specific products and allocate resources effectively. Those key locations are also known as the sites for implementing marketing campaigns.
Smart marketing
All tourism products are inherently attached to services. Hence, the policies and marketing strategies should be creative, breakthrough and carried out on multiple channels in different ways. Risk management is necessary to safeguard the brand image.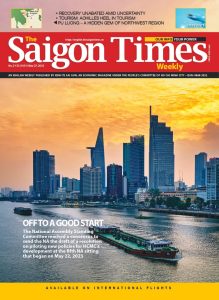 Some traditional promotion methods that can be implemented comprise advertisements on social media and eye-catching locations at airports, train stations, event venues, trade fairs, and shooting with international film crews. Additionally, tourism leaders can collaborate with major travel agencies and global hotel chains in Vietnam for joint promotion to effectively and widely bring Vietnam's image and tourism products to international tourists.
The main goal of tourism is to provide visitors with a sense of relaxation and enjoyment, so the happiness and satisfaction of tourists should always be a top priority. Hence, tourism marketers should carry out their promotional campaigns with an agile mind and creativity. They need to stay attuned to emerging trends, swiftly identify issues relevant to the tourism market, as well as respond to and address them promptly.
Tourism marketing campaigns require a professional workforce with expertise and language skills for specific target markets. Moreover, when determining the target market, relevant agencies should consider expanding international flight connections to these markets and establishing direct or indirect representative offices there. These measures aim to facilitate easier access and better serve tourists from the target source markets.