Prime Minister Pham Minh Chinh signed Decision 338/QD-TTg on April 3, 2023, approving an investment plan to build at least one million social homes in the 2021-2030 period. Given the current stagnant property market, there is a pressing need to consider implementing new policy to develop affordable housing projects for low-income earners.
Simplifying legal procedures
Simplifying legal procedures is crucial to lowering the cost of housing construction in the short term. The lack of compatibility between laws, particularly the Investment Law and the Housing Law, poses significant challenges for businesses looking to invest in housing projects.
Furthermore, investors must complete various mandatory tasks before receiving a construction permit, yet there is a lack of specific guidance on these requirements. For instance, there is a lack of clear instructions on the compensation for land clearance, which leads to a lengthy process.
Innovative mechanism
According to a recent survey conducted via content analysis, breakthrough mechanisms have emerged as an effective solution for addressing housing supply issues. For instance, if investors are allowed to carry out design and construction activities simultaneously, it will help expedite the legal process, as well as reduce costs and construction time. Additionally, a flexible approach that allows the exchange of 20% of commercial housing land for social housing construction can significantly enhance the availability of affordable homes for low-income earners.
Ensuring availability of land
Land costs account for a large proportion of the total expenses involved in constructing homes. However, numerous major cities in Vietnam face a shortage of suitable and appealing land for housing development. As a result, it is necessary to make abundant land available to ensure sustainable and affordable housing development in the long run.
To achieve this goal, many provinces and cities should provide cleared land for businesses to bid for and construct housing projects. This approach can help firms save time and money while seeking cleared land and facilitate the development of appropriate housing projects. While a private enterprise could undertake a housing project, it is crucial for local authorities to be responsible for preparing sufficient land.
Financial incentives
Financial incentives are essential for the development of affordable housing, benefiting different entities, including housing developers and potential homeowners. In addition to the proposed incentives, localities with high demand for housing supply, particularly HCMC, may require long-term national financial support packages to implement housing development strategies. However, financial incentives, particularly interest rate subsidies, must be tailored to the fundamental conditions of the housing market. Studies have shown that without an appropriate mechanism for the supply of affordable homes, interest rate subsidies may increase housing prices instead of improving access to low-cost housing.
Defining affordable housing segment
Until now, there has been no clear and consistent definition of the affordable housing segment in Vietnam. It is still often mistaken for low-priced commercial or social housing. Sometimes, an affordable commercial housing project is defined as one with a house size under 70 square meters or a price of under VND15 million per square meter.
Due to changes in macroeconomic conditions, these definitions may not be suitable for long-term economic development. Therefore, it is necessary to develop specific regulations for the affordable housing segment. This will lay a solid foundation for the Government to create appropriate housing policies and for all relevant parties to identify the type of housing and its beneficiaries. Moreover, it will facilitate management processes, save time and help narrow the gap between supply and demand for housing.
Prioritizing those who truly need homes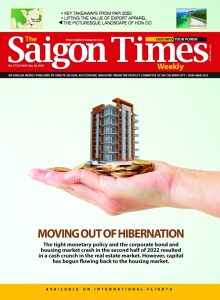 A comprehensive survey is crucial to accurately estimating the number of people in need of housing and their ability to pay for it. This survey can be used to develop a plan for various types of affordable housing, particularly for low-income earners. Moreover, it can help alleviate pressure on satisfying the demand for affordable housing across various aspects, including supply, demand and management.
Developing affordable rental homes
There is ample evidence showing that not all workers can afford or want to buy a home. The demands for affordable rental housing in the future also need to be assessed through a comprehensive survey. Moreover, local authorities should consider selecting reputable housing developers to build housing complexes for rent on public lands such as industrial parks and export processing zones, as well as allowing businesses to invest in boarding house projects.
Reducing construction costs
While the manufacturing and processing industries have steadily increased their productivity over the past decades, the construction industry in Vietnam has remained stagnant or even declined. The Government and local authorities can enhance their role in promoting the construction industry by carrying out public procurement programs, enforcing construction regulations, and providing standardized design guidelines. These measures can facilitate innovation in construction methods and building material production, ultimately leading to reduced construction costs.
Improving understanding of affordable housing projects
This is very important to promote access to affordable housing. Local authorities and businesses should help people understand affordable housing options through counseling and technology application. This can be done through a national information campaign to enhance people's knowledge and awareness of the importance of planning for housing in the future. Additionally, relevant officials and agencies should enhance their understanding of housing projects to make appropriate decisions related to housing access.
(*) Vietnam National University HCMC, University of Economics and Law