Con Co Island, with its unspoiled natural landscape, is an ideal destination for those who want to escape the hustle and bustle of daily life.
To get to Con Co Island, tourists must go to Quang Tri Province by plane, train or car. From Cua Viet Port, it takes tourists 1.5 hours to get to the island by speedboat. It departs from the mainland to the island every Monday, Tuesday, Thursday and Saturday and returns on Wednesday, Friday and Sunday.
Con Co Island was created from an ancient volcano in the sea millions of years ago. Therefore, the island is considered a rare "natural museum" with floral diversity. The sea surrounding Con Co Island boasts an extremely rich and diverse coral ecosystem. There are about 109 different species of coral reefs, including rare red and black ones.
With more than 70% of the area covered by green trees, the atmosphere on the island is always fresh with poetic natural scenery. Exploring the primeval forests on the island is an interesting experience, especially when one crosses the path covered with fossilized coral rocks in the forests.
Thanks to its large primeval forests and pristine beaches, the island has huge potential for tourism development. From a military island to an island for developing the economy and tourism, most of the hotels are controlled by the Committee and Military Headquarters. Besides, tourists can also experience homestay services. They can explore, understand more about the lives of the people there and learn how to cook seafood dishes. Tourists can also bring tents and sleeping bags to camp overnight on the island.
The ideal time to visit Con Co Island is in the summer, from March to August, when the sea is calm. Tourists can dive into the ocean and bathe in the sea. In addition, tourists can go trekking to explore the forests or simply take photographs of unspoiled and pristine landscapes.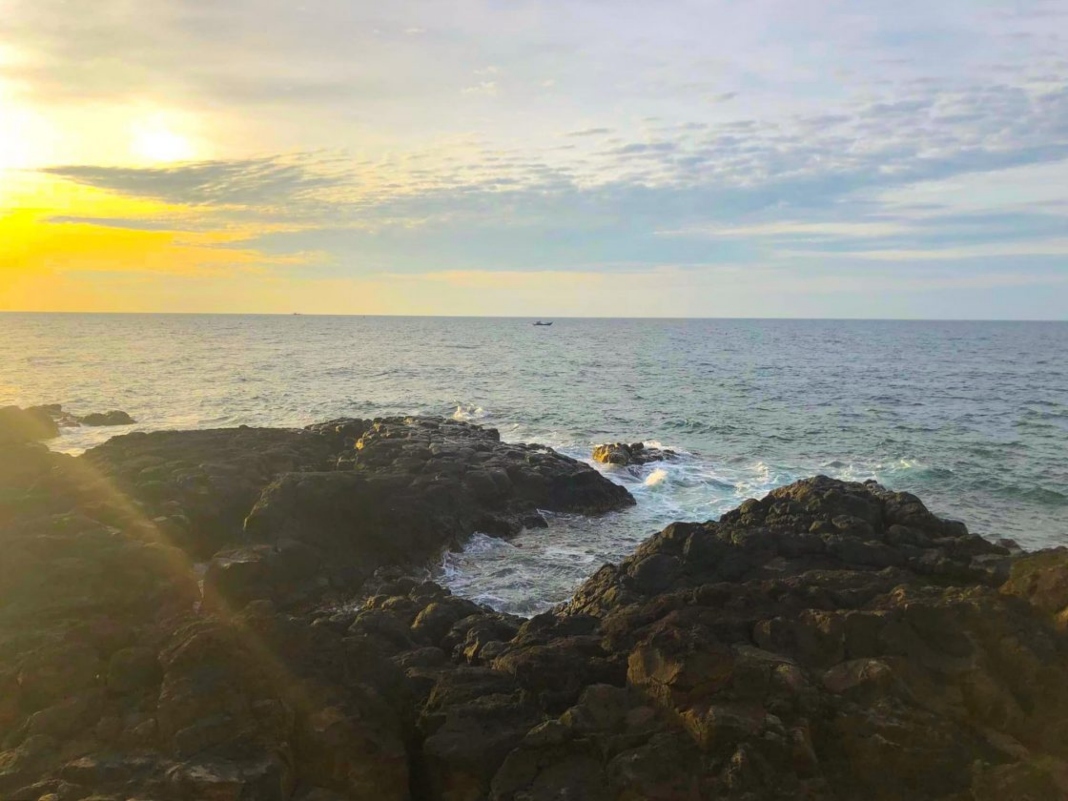 On Con Co Island, travelers should not miss a chance to visit Con Co Island's Traditional House, a place displaying keepsakes which recreate the heroic history of the army and people on the island, and visit other attractions such as Con Co Island's lighthouse, Nghe Wharf, Tranh Wharf, etc.