Is the fact that foreign investors, especially those ETFs (Exchange Traded Funds) specializing in emerging and frontier markets, have been net buyers since last year a sign that Vietnam's stock market is approaching an upgrade?
Net buying despite market correction
Though the local stock market has been under the intense pressure of correction recently, with the VN-Index witnessing sharp declines, more than 6% from its peak in late January as of February 13, it is observed that foreign investors remain active in net buying. From February 1 to 13, foreign investors net bought over VND1.83 trillion.
Notably, foreign investors have been net buyers of large-cap stocks such as HPG, STB, SHB, etc. They include the iShares MSCI Frontier & Select EM ETF, whose focus is stocks from the frontier and emerging markets, or foreign funds like Dragon Capital and VanEck Vietnam ETF (VNM ETF).
The fact that foreigners have consistently been net buying since last year has been an important driving force for Vietnam's stock market over the past time, helping improve the sentiment of individual investors at home. Statistics show that 2022 was the year with the greatest net buying by foreign investors, nearly VND29 trillion, with the significant participation of cash flows from ETFs, especially Fubon FTSE Vietnam from Taiwan, contributing 70%.
In 2023, with the possibility of the U.S. Federal Reserve (Fed) slowing down its roadmap of interest rate hikes, which has already been proven in the first meeting of the U.S. central bank in early February, when the U.S. federal funds rate was hiked only 0.25 percentage point, the prospect of the U.S. dollar appreciation is no longer so attractive. For this reason, foreign capital flows in frontier/emerging markets, including Vietnam, will probably not get withdrawn as massively as before. Multiple organizations believe the trend of net buying among foreign investors in the Vietnam stock market will continue this year.
Besides, expectations about a possible upgrade of the local stock market may be another foundation that influences how foreigners come to their trading decisions, luring cash flows into the market sooner to wait for such an event. Being recognized as an emerging market will solve a lot of problems with the stock market of Vietnam, especially when it comes to foreign capital attraction, as pointed out by analysts. It is estimated that once upgraded, the stock market at home would be able to attract an additional tens of billions of dollars via two channels—ETFs and active investment funds.
Earlier, many optimistic forecasts indicated an upgrade of the local stock market would likely take place in 2023-2025. More recently, in July 2022, the Government set a target of raising Vietnam's status to "emerging market" in at least one key index by 2025.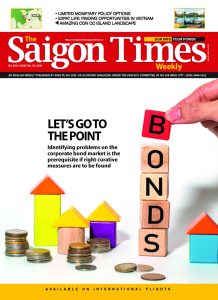 Removal of barriers
In 2022, the management agencies tried to adopt several solutions that help satisfy the conditions for an upgrade, such as shortening the time for transactions from T+3 to T+2 in late August. Before that, in May 2022, the State Securities Commission of Vietnam (SSC) signed a cooperation agreement with the New York Stock Exchange (NYSE) on supporting market upgrades and developing a mechanism for investors to participate in two stock markets. Later, in June, the SSC had a meeting with the World Bank and FTSE Russell to further deal with the problems when coming to stock market upgrades, etc.
Notably, one of the important goals for the stock market in 2023 is to continue to join hands with international organizations and to take the initiative in recommending solutions to domestic ministries and agencies to soon elevate the stock market at home from frontier to emerging. Reportedly, the new information technology system run by the South Korean contractor (KRX) has made significant progress in sticking to the schedule, expected to be completed and ready for operation this year.
That said, meeting the evaluation criteria for a market upgrade is far from simple. One of the biggest barriers is still foreign investors' access to the market of Vietnam, which has been virtually unchanged over the past three years, according to a recent MSCI assessment.
Specifically, the regulations that put a cap on foreign ownership in companies active in certain conditional and sensitive sectors have remained the same. As the market has always been greatly affected by the issue of foreign ownership limits, which restrict the rights of foreign investors, it is clear that enticing capital from outside will be challenging as long as such a barrier remains in place.
As per analysts, there are two solutions to achieve the aim of upgrading into an emerging market. The first is to lift the foreign ownership ceiling to over 30%. Second, the issuance of non-voting depository receipts (NVDR) should be allowed—the same as in Thailand. This potential type of security will help draw many foreign organizations and individuals into the stock market of Vietnam without the need to worry about the risk of a takeover.
In addition, foreigners' access to the domestic market is limited also due to language barriers, since certain information related to a company, the market, and the regulations of management agencies is not always available in English and is sometimes not detailed enough.
Besides, regarding the degree of freedom of the foreign exchange market, the lack of a money market for Vietnam overseas and restrictions on the domestic market prove to be another hurdle that discourages foreign investors.
Last but not least, the market infrastructure has some problems left unresolved, like how the current clearing and settlement system does not provide an overdraft facility but requires transactions to be completed beforehand.