Does it exaggerate to call the Tra Su cajuput forest the Amazon rainforest of the southwest of Vietnam?
AMAZON FOREST – THE GLOBAL LUNG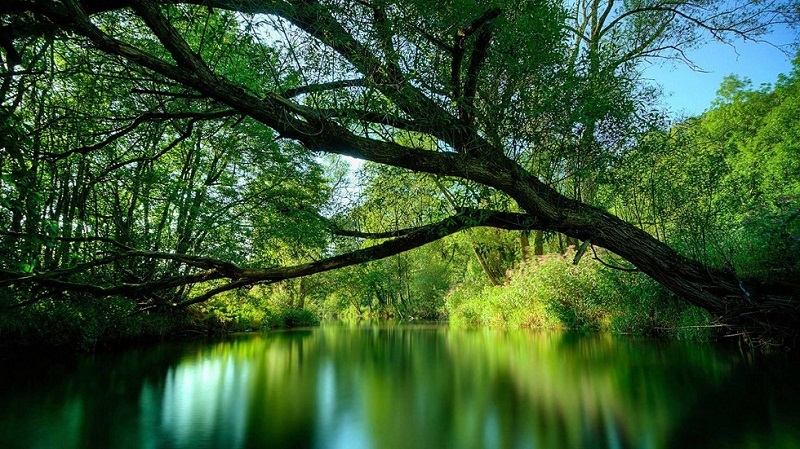 TRA SU CAJUPUT FOREST – THE HEART OF THE SOUTHWEST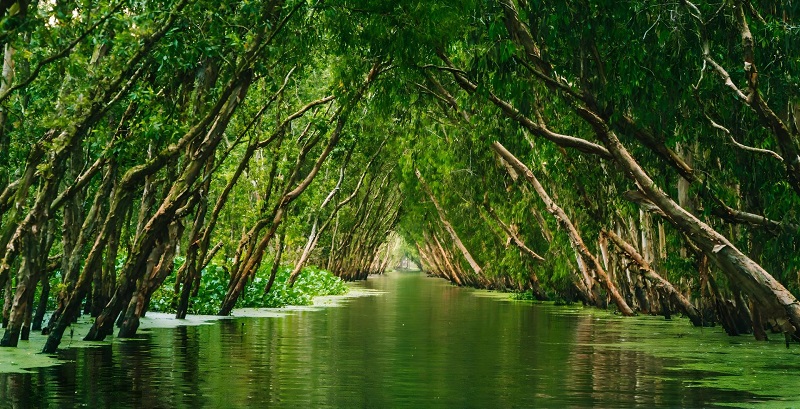 Tra Su has sufficient factors to prove its beauty, from its green colour of a vast area of land to the diverse ecosystem such as the mangrove forest, tropical vegetation or the habitat for multiple species of animals.
It is true that peaceful land attracts birds – this place is home to over 140 species of birds including rare birds as they know where the best place is for their family after a long day.
The lush greenery of the Tra Su forest helps us realize how Mother Nature has endowed this place with such a great favor.
Thanks to its reputation, a delegation of international students came to visit this place in a beautiful sunny day.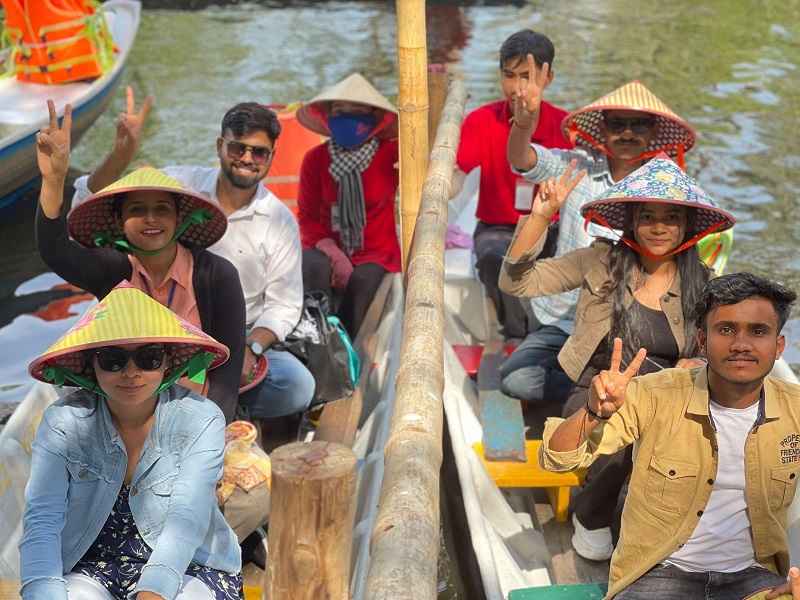 So amazing
They were astonished with the cool asmosphere thanks to the shadow of cajuput trees and the green color of vegetation stretching immensely in front of their eyes. These created such a peaceful place that they got lost in admiration.
Different experience
If the Amazon rainforest is preserved at its pristine condition, the Tra Su cajuput forest is developed as the pioneer land of green tourism.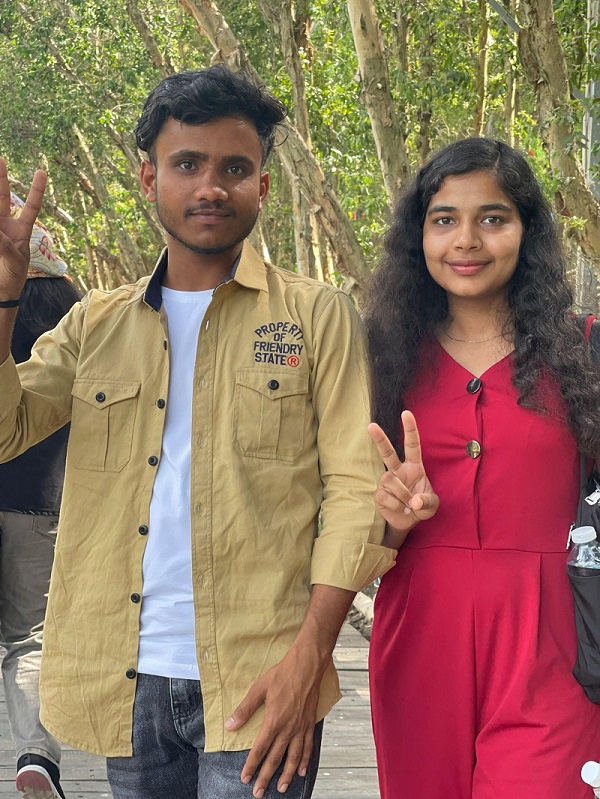 When setting foot in this place, the international students could enjoy moments sitting on board a boat or experience rowing a boat along the tranquil lotus lake. They were introduced by the tour guide on the forest's ecosystem and listened to emotional traditional songs of the local residents.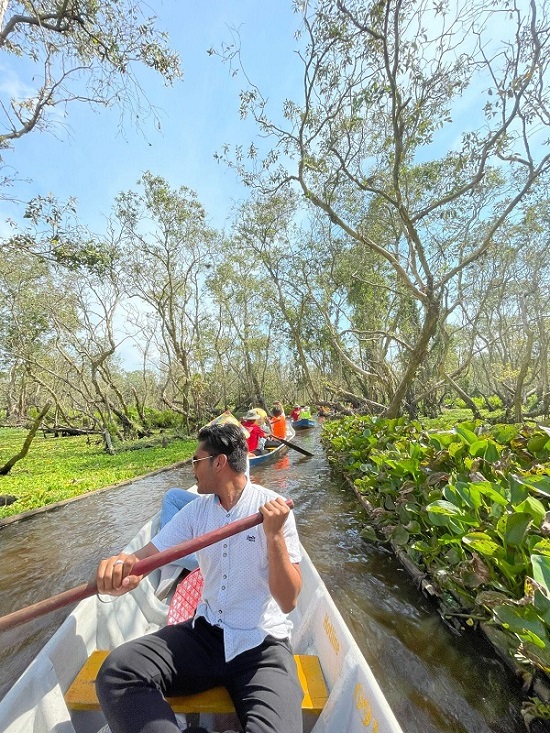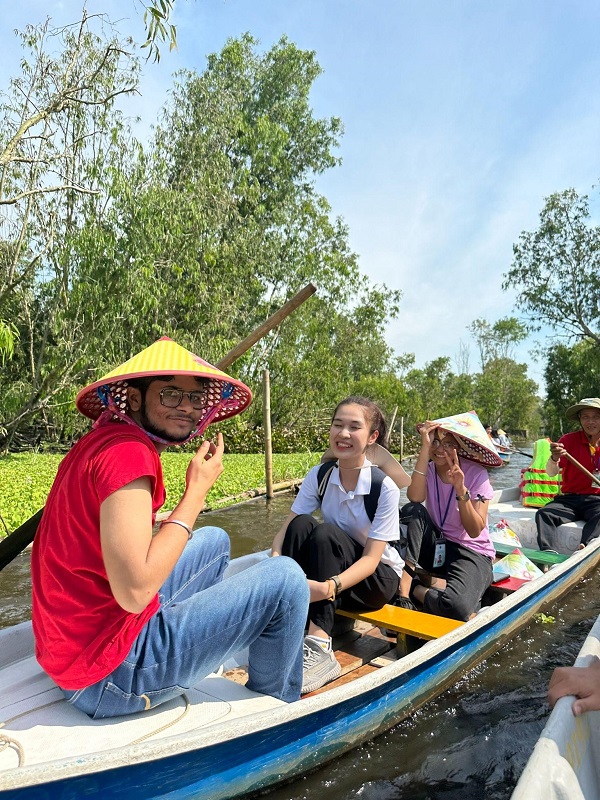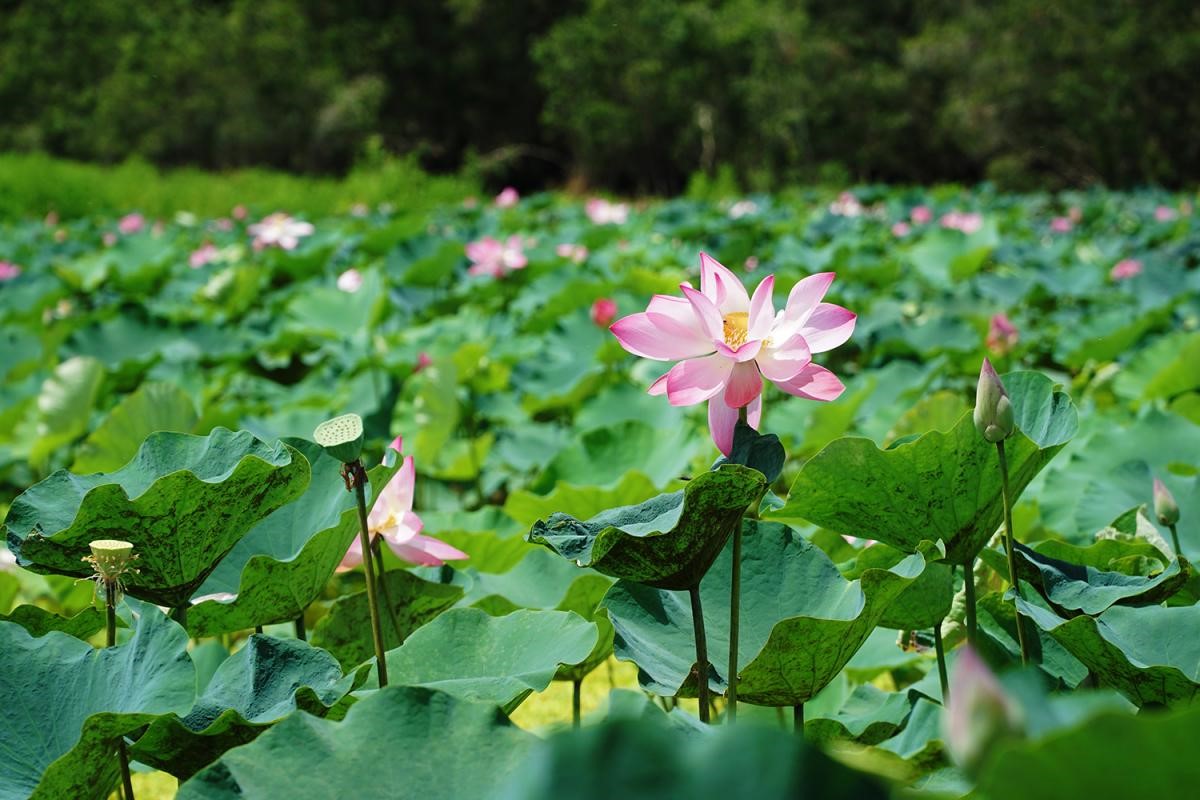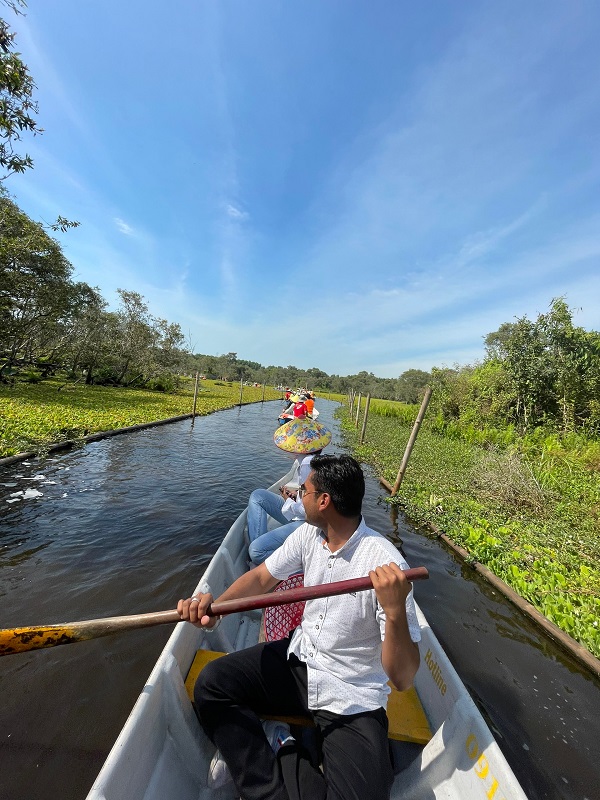 Enjoying tasty local dishes such as Henicorhynchus fish cooked with a little of sauce, sour hot pot of Henicorhynchus fish, breaded Henicorhynchus fish, fried mice, grilled snakehead fish, and braised eel among others.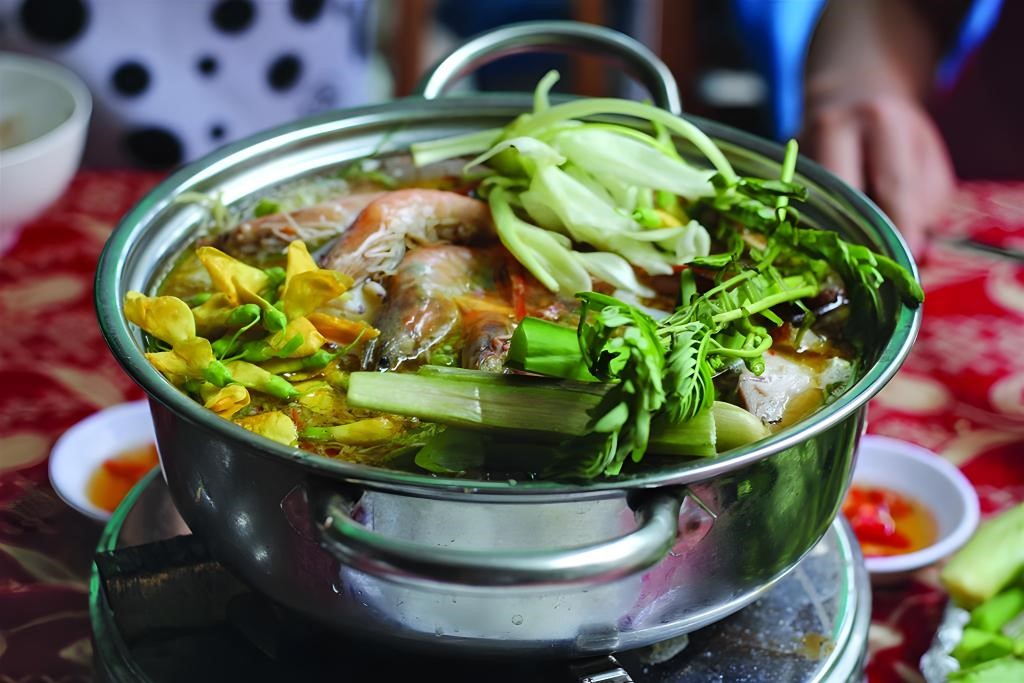 Exciting feeling
"After a day of visiting Tra Su forest, I found my true self, lived a life in slow motion and enjoyed every peaceful moment when gazing at the beautiful nature of this place. The green canopy of high cajuput trees, the sunshines through the leaves and birds singing everywhere led me to the wonder land. Experiences from the trip would help me learn to love, take care of and protect nature to make these moments ever-lasting."
LASTING VALUES
It is sure that sustainable values in the age of Industry 4.0 is of great concern. The developed countries proved that the shifting to green architecture and environmental protection not only benefits human beings but also our surrounding world. The search for environmentally friendly and sustainable solutions is necessary for a better future for the next generation. Thereby, we will further appreciate preserved places such as Tra Su or Amazon.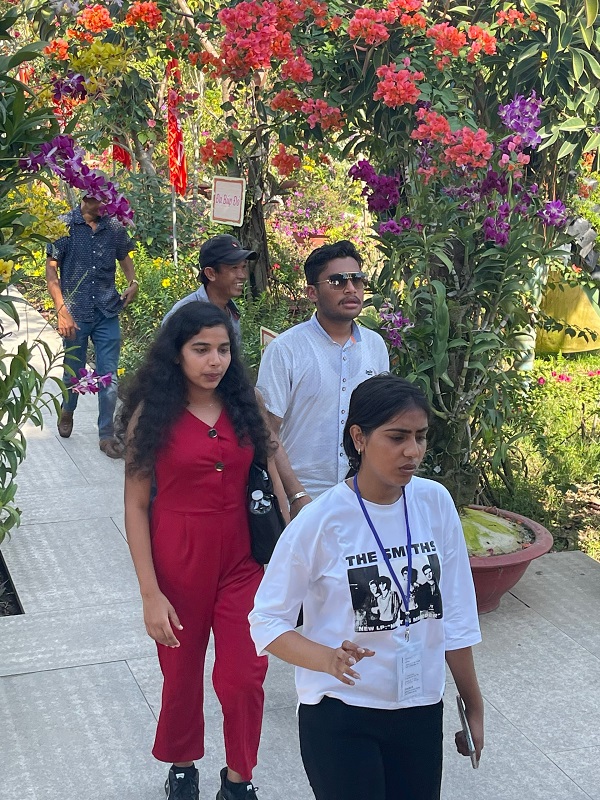 "When we love and protect nature, it will do the same to you"
Don't forget to visit the Tra Su cajuput forest in Tinh Bien District, An Giang Province to enjoy all of it.