The cascade scenes in Dong Nai Commune, Bu Dang District, Binh Phuoc Province, have remained pristine all the time.
The S'tieng ethnic people in Dong Nai Commune, Bu Dang District, Binh Phuoc Province, say they were told by their ancestors that Voi (Elephant) Waterfall was originally formed by bones and teeth of thousands of elephants.
Voi Waterfall, also known as Nokrop Waterfall, in Dong Nai Commune of Binh Phuoc's Bu Dang District is favored by travelers who want to explore the local mysterious beauty consisting of tropical forests and majestic mountains.
The way to Elephant Waterfall is a tough one. Travelers have to negotiate zigzag and bumpy roads. To reach the destination, backpackers turn right on National Highway 14. Then, they follow a winding path on the hillside to get to a forest in Village 8 in Dong Nai Commune. From there, they either walk or continue to ride motorbikes to the cascade.
On the way, nature seems ever closer as bird songs and the noise of squirrels up on trees are heard. Some sections of the road are lined with big farms of cashew nut trees and pepper plants. At the end of the road is Elephant Waterfall.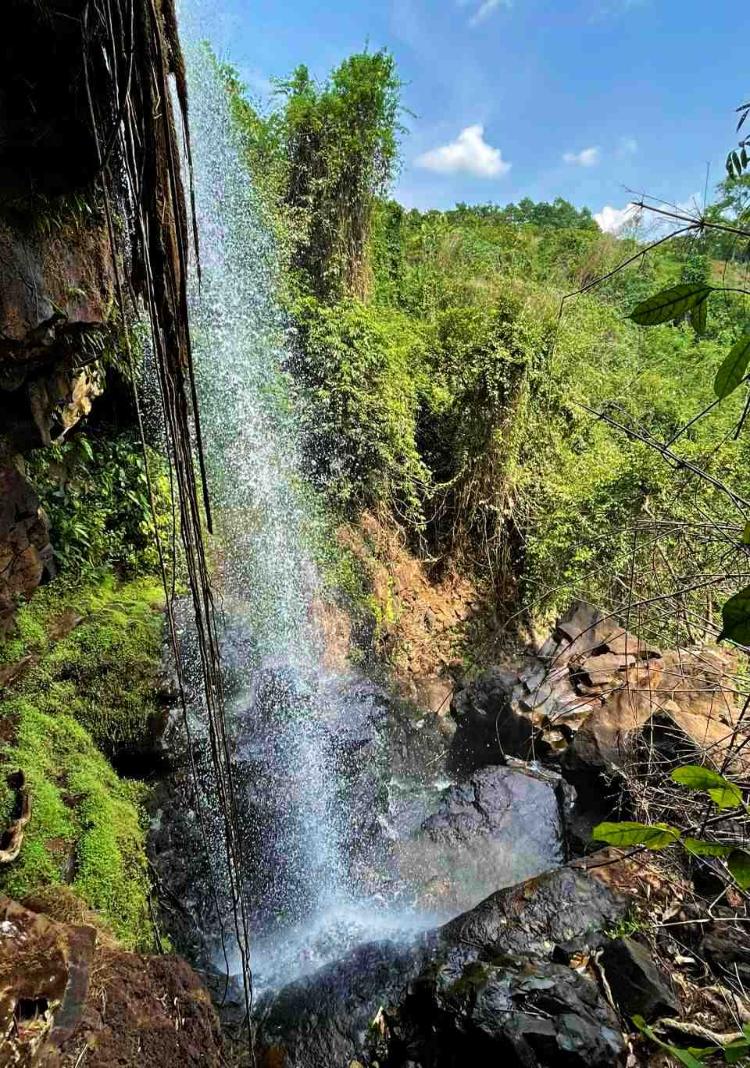 In the rainy season, water flowing swiftly, looking like a big white cloud falling to the ground. However, in the dry season, the water flow is much slower, giving visitors a feeling of peace of mind.
At the foot of Elephant Waterfall are big stones where visitors can sit and enjoy the cascade scenes. Additionally, they can take a boat tour on a large lake nearby and go fishing there. If visitors are lucky enough, they may watch flocks of storks flying to their nests at dusk.
By Tran Quang Duy