The Léman Luxury Building stands out not only for its sumptuous and magnificent construction, but also for its rich facilities and 5-star service. These are the same justifications used to persuade Léman Luxury's elite community and global contacts that it is an excellent place to live.
Léman Luxury is a 24-storey semi-classical Swiss Hall in the heart of District 3 with two façades on Truong Dinh and Nguyen Dinh Chieu streets, which form the heartland of countless fashion shops and V.I.P restaurants.
Simply crossing the elevator lobby with shimmering stone, Italian wood, warm pink stainless steel from Japan, and magnificent 3D reliefs of the Swiss national flower, one will enter another world, unexpectedly peaceful, with only the sound of the waterfall running from a height of more than 60m and chirping songbirds, and a natural hanging garden of more than 1,000m2 of green leaves, sprinkled with flowers, filled with natural wind and sunshine. The 75m2 apartments, which offer a view of the hanging garden and are designed to be full of light and airy with no columns and huge windows, give the impression of being 100m2 wide.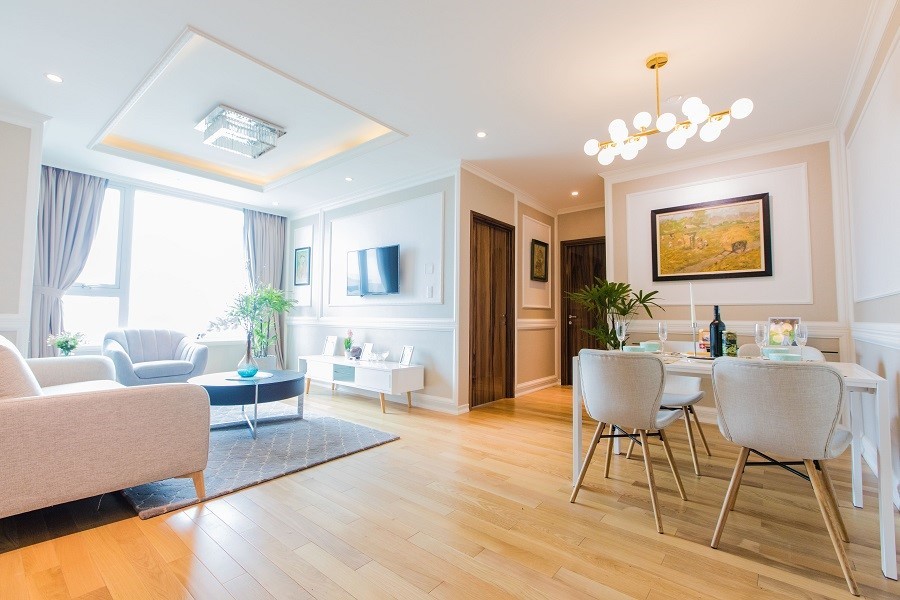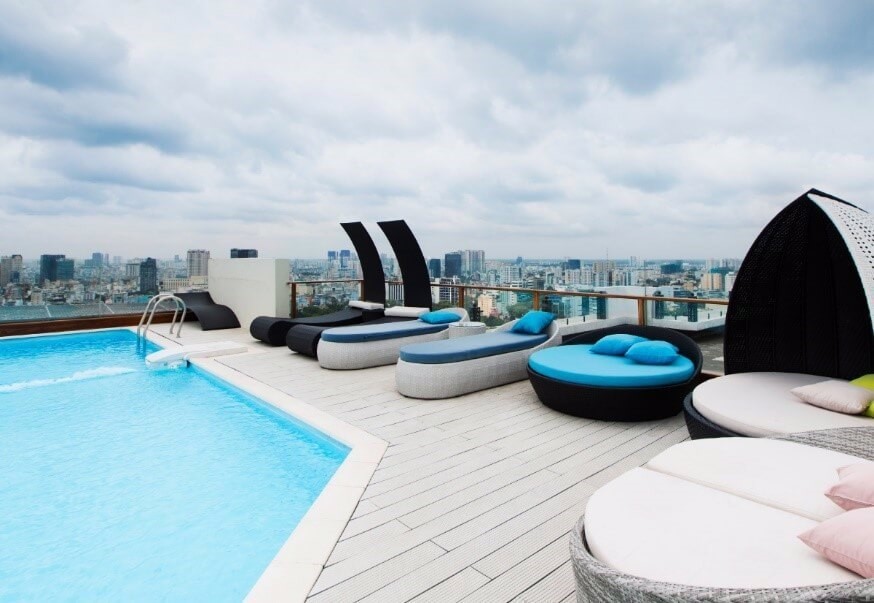 In a handwritten letter to the Management Board, Ms. Katrin Biloshytska, a Ukrainian national, expressed her satisfaction with the apartment and the quality of service: "The flats were perfect, clean, modern and cozy. The building has all necessary things. Starbucks coffee ship, two restaurants, own supermarket on the ground floor and big (infinity) swimming pool with the gym on the roof with the unforgettable view on the whole city on the 25th floor."
More than utilities, the family of Ukrainian residents is amazed with the quality of service. "The Service in the reception was the best service ever! I want to thank to all team of the Léman Luxury Apartments for thein courtesy anol professionalism and express special gratitude to Mr. Nhat, who was ready to help me in any question! Beginning from helping to print my documents and ending the help to find a babysister for my child! He made me feel here like at home! Thank you very much! I recommend everyone to stay in Léman Luxury Apartments in Ho Chi Minh (City) and I assure that you will enjoy it!," Katrin Biloshytska joyfully said.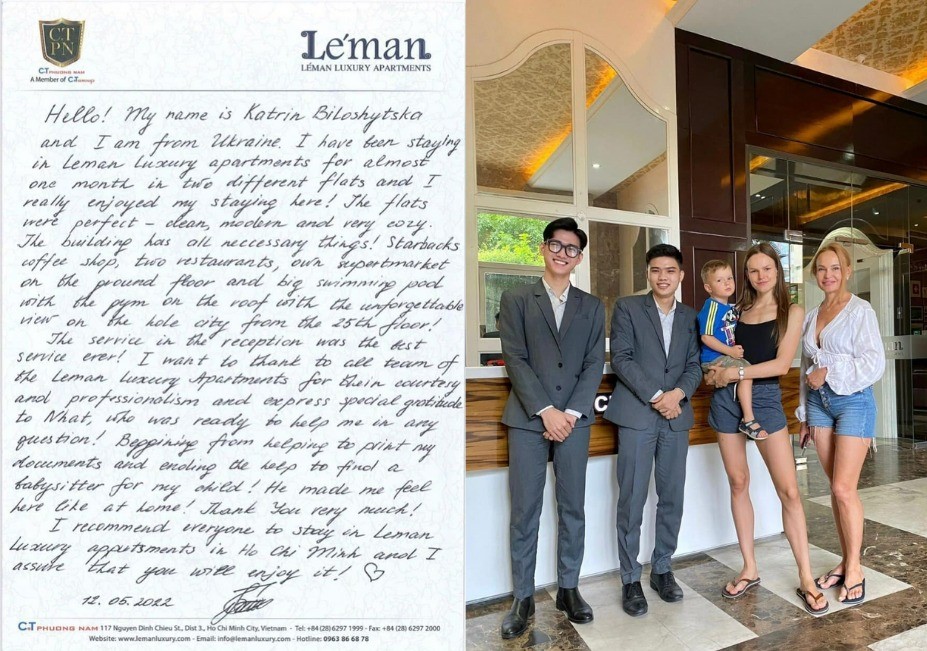 Léman Luxury won a double award "Real Estate Oscar" Dot Property in the category "Complex Buildings" for its unique architecture, 5-star level of living, and inhabitants' lives filled with enjoyment. "Best high-end apartment 2021" and "Most Pioneering Green Building 2020," instilling pride in the resident community and office professionals who live and work here.
Léman Luxury Building, in addition to high-end residences, offers a 6-storey, class A office module that still welcomes domestic and foreign enterprises and organizations to set up their headquarters and transaction offices. Enjoy 50-year lease for only VND200 billion for a floor of 2,500m2, achieving a gross profit of approximately 16%/year, Bank loan up to 80%.