Beginning with housing projects and later expanding to the high-end seaside real estate segment with a special project costing over US$2 billion in the first phase in the south central region, Hung Thinh Corporation has revealed ambitious targets in the new development period. In addition, the corporation has extended its journey of creating real values for real estate products meeting customers' demand for higher living quality.
Creating a new face for Hai Giang peninsula
Located in the east of Quy Nhon City, the Hai Giang Peninsula has its back leaning against mountains and beaches in the south. Calm sea, bright sunshine and white sand embracing the blue sea can be seen during the year.
Possessing the ideal terrain and the breathtaking beauty, but Hai Giang had earlier been known as a peaceful fishing village like thousands of other fishing villages across the country.
Only when Hung Thinh chose it as the location for its project, together with Binh Dinh Province's strategy to develop tourism as a key economic sector, Hai Giang's potential has been tapped and the peninsula has become a new tourism hub.
Hai Giang has been defined as a maverlous land on the tourism maps of Vietnam and the world with the big-ticket MerryLand Quy Nhon project. The project, developed by Hung Thinh Legacy which is a high-end sea real estate developer of Hung Thinh Corporation, features Hung Thinh's hallmark in the high-end sea tourism market.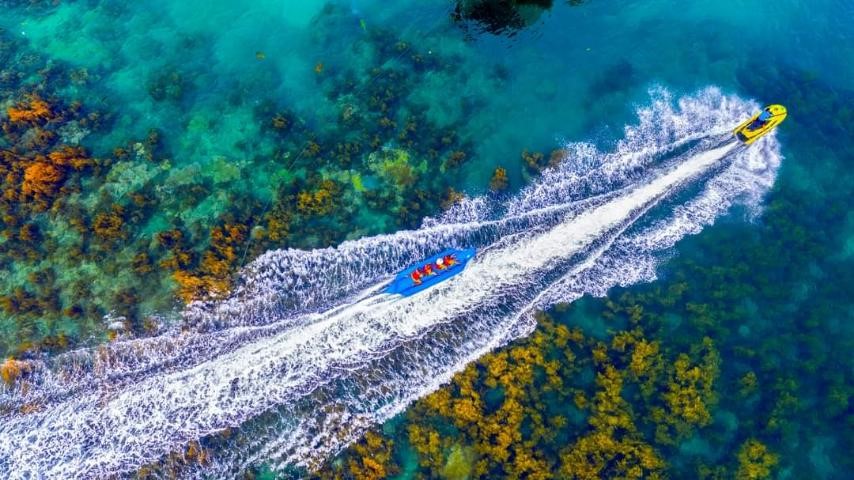 So what makes MerryLand Quy Nhon special to contribute to changing the peninsula and be assessed to help realize plans to boost the development of tourism in Quy Nhon and the country as a whole?
The first factor as the basis for such growth is the MerryLand Quy Nhon project which has the favorable regional and interregional traffic infrastructure. The traffic infrastructure connecting Quy Nhon City and the Hai Giang Peninsula has been completed quickly, including a cable system from Mui Tan to Phuong Mai Peninsula which will be formed in the near future, and a sea-spanning bridge from the Nhon Hoi Economic Zone to Hai Giang. From Hai Giang, tourists can reach a series of destinations in Quy Nhon by motor boat in a short time, such as Hon Kho, Ky Con and Cu Lao Xanh within five, 15 and 35 minutes, respectively.
In a wider vision, National Highway 19 has been built to link the Central Highlands and areas bordering Laos, Cambodia and northeastern Thailand with the Quy Nhon Seaport and the Nhon Hoi Economic Zone. In addition, there is National Highway 19B connecting the Phu Cat Airport, the Nhon Hoi Economic Zone and Quy Nhon City. MerryLand Quy Nhon will be a destination for all local residents and tourists from other provinces and countries.
Furthermore, after only 20 minutes of traveling from Quy Nhon City, tourists will enter another "paradise" with original nature and landscapes.
Attaching to the customer-centric strategy, Hung Thinh has cooperated with nearly 20 world-class brands, such as Greg Norman, Marriott, Wyndham, Sheraton, Steelman Partners, NDA Group, Humphreys & Partners, WATG, and Laservision, to meet all global tourists' demands at a destination.
MerryLand Quy Nhon will offer tourists with valuable experiences with its unprecendented factors in the sea city: from lodging facilities, which are villas amid mountains, hills and sea, and hotels managed and operated by famous brands to entertainment services, such as a water park, a marina, a coastal 18-hole golf court, a record canal and the largest and longest musical fountain square in Vietnam.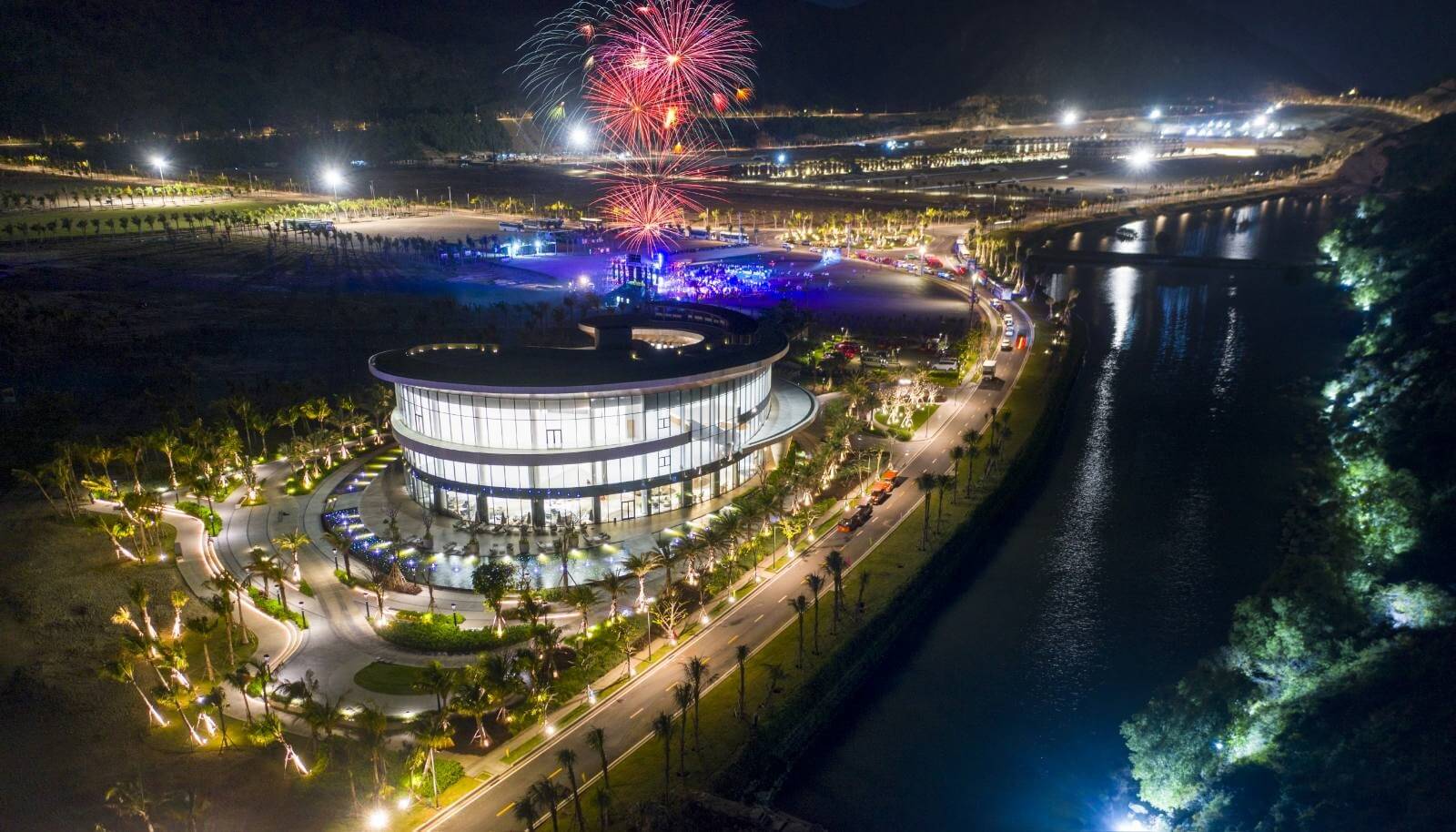 MerryLand Quy Nhon, with high-end utilities on 695 hectares of land, can attract and serve 37,000 visitors per day, opening a new era for the hospitality property sector in the potential rich Binh Dinh Province.
Creating a legacy with higher standards of living
MerryLand Quy Nhon is not only a hallmark of Hung Thinh Corporation in the high-end sea real estate market but also marks a new stage of developing real estate projects with real values and higher standards in customers' demand and experience. This is a journey of creating an everlasting legacy which meet two targets: comfortable accommodations and sustainable investment.
As for the housing segment, Hung Thinh has helped realize the dream of owning a house for more than 100,000 Vietnamese customers with 30,000 products launched in the market.
Comfortable accommodations have helped many customers become prosperous. U.S. financial expert Suze Orman said that "owning a home is a keystone of wealth – both financial affluence and emotional security".
Accompanying customers' development, Hung Thinh has fostered the development of high-end real estate projects. This is the next step to satisfy the demand for experiencing living standards at a higher level, creating a civilized community, leaving long-standing legacies and contributing to developing the region.
"High-end real estate products are villas located amidst nature or trade centers in ideal locations. They will be everlasting properties. In our plans, we will keep constructing new legacies, new buildings for a prosperous community," said Nguyen Dinh Trung, chairman of Hung Thinh Corporation.
To realize these high targets, Hung Thinh has paid attention to five main sectors with the main forces being real estate developer Hung Thinh Land, construction contractor Hung Thinh Incons, real estate trading platform Property X, innovation and technology transfer service provider Hung Thinh Innovation and ecosystem investor Hung Thinh Investment.
Hung Thinh Corporation's projects have been launched across the country and become leading destinations for living and investment.