Ranked 11th in the group of 50 global emerging logistics markets, Vietnam is on track to become the world's new international logistics and goods transshipment center. Therefore, many Vietnamese businesses operating in this field are actively changing to keep pace with the rapid development of the world's logistics industry.
Opportunities and challenges
With its geographical location in the center of Southeast Asia, Vietnam is an important bridge between countries in the region and around the world. This brings a competitive advantage to the Vietnamese logistics industry, with the ability to connect global supply chains and provide international shipping services.
In recent years, Vietnam's logistics industry has made significant progress with an average growth rate of 14-16%/year, with a scale of US$40-42 billion/year. According to Mr. Tran Thanh Hai, deputy director of the Import-Export Department (Ministry of Industry and Trade), the number of businesses and the quality of logistics services are increasing. Therefore, it has contributed significantly to bringing the import-export result of the whole year 2022 to the highest level ever of US$732.5 billion, an increase of 9.5% compared to 2021.
2023 is forecast to be a potential year for the logistics market in Vietnam. According to Agility's 2022 assessment, Vietnam ranked 11th in the group of 50 global emerging logistics markets.
Vietnam is becoming one of Southeast Asia's fastest-growing economies and an important trading partner in the region and the world. Joining free trade agreements and international economic alliances creates favorable conditions for logistics businesses to expand operations and develop international partnerships. This has created a higher demand for logistics services to support import and export activities, transportation of goods and domestic distribution.
However, besides the opportunities that are opening up, Vietnam's logistics industry still faces many disadvantages, such as high logistics costs; lack of connection between logistics service businesses with each other and manufacturing, trading, and import-export businesses; the scale and financial potential of Vietnamese logistics enterprises are still weak, the expansion of foreign markets is not significant…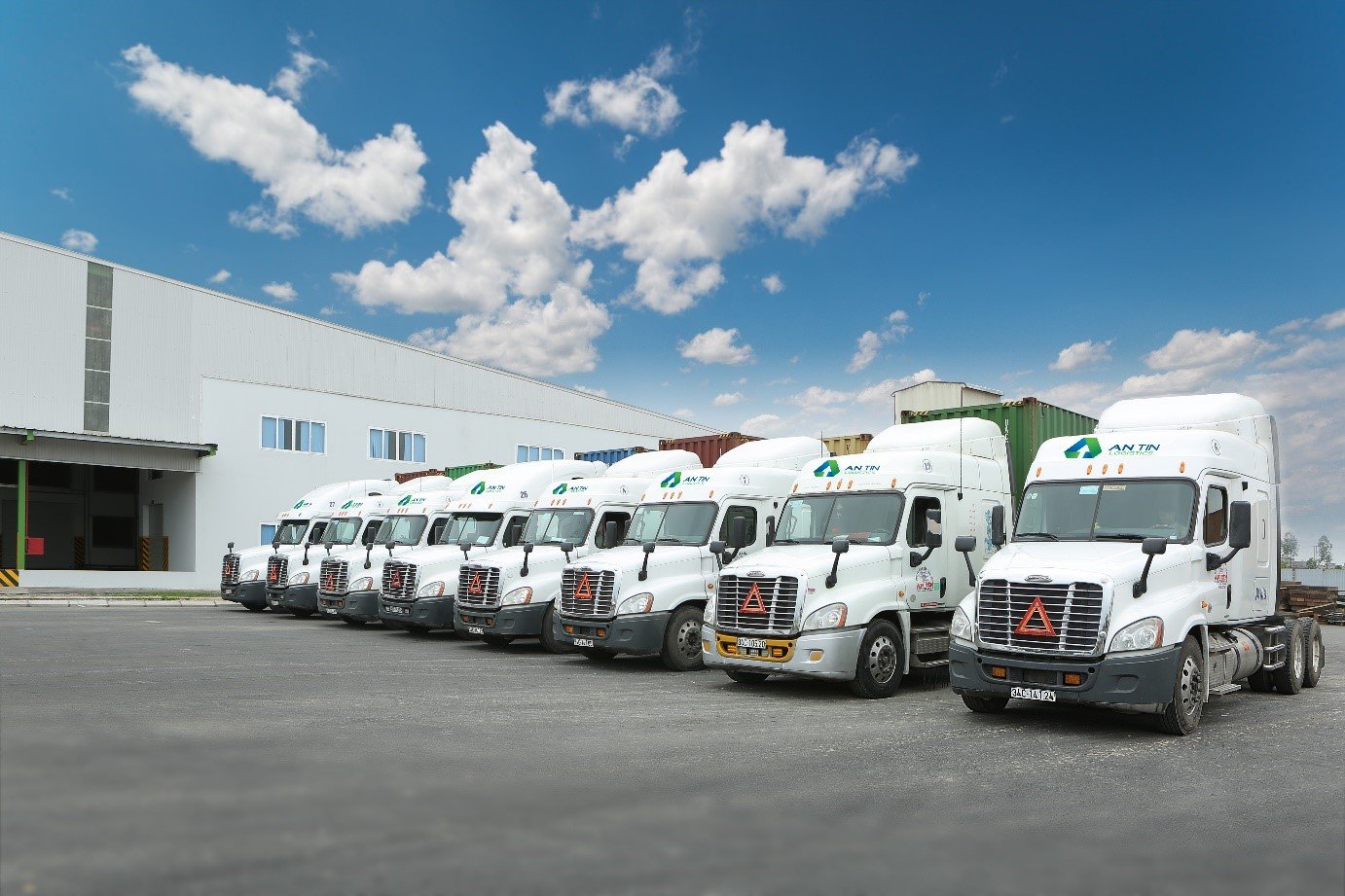 Catching up on digital transformation
Grasping the growth trend of Vietnam's logistics industry, An Tin  Inter-Transport Joint Stock Company (An Tin Logistics), a member of An Phat Holdings, has invested heavily in developing professional logistics transportation services.
Based on 20 years of experience in the logistics industry, An Tin Logistics has recognized the importance of technology in optimizing operating processes and enhancing the ability to provide high-quality customer service. According to this business, applying digital technology is a vital goal to cut logistics service costs and reduce product prices, thereby improving competitiveness.
Therefore, An Tin Logistics has invested heavily in research and development of new software: APH delivery, TTS. These software help manage and track the goods transportation process from origin to destination, transportation planning, order management, and partner management.
With a shipping capacity of 10-12 million TEUs/year, possessing a wide network and agent system in more than 100 countries around the world and close cooperative relationships with reputable shipping lines such as Maersk, Yang Ming, Cosco Shipping, Evergreen, HMM and KMTC. An Tin Logistics has also changed how it provides services, boldly deploying door-to-door service (a comprehensive transportation service – customs procedures, from shipping warehouse to receiving warehouse) and received positive customer feedback.
"With door-to-door service, goods will not be broken, damaged, lost or mistaken. In addition, we provide global business connection services. When customers need any product in Vietnam, we are ready to connect customers with partners and support them in all services such as checking goods, arranging warehouses…," a representative of An Tin Logistics said.
An Tin Logistics takes on a key role in transporting goods from manufacturers and suppliers to consuming markets around the world. Sea, air, road and rail transport systems along with warehouse management and delivery services ensure the efficient and reliable movement of goods.
The deployment of these advanced technologies has brought many benefits to the company in enhancing competitiveness, improving performance and quickly responding to customer needs while helping businesses make a difference in the logistics industry.
An Tin Inter-Transport Joint Stock Company (An Tin Logistics)

Address: Lot CN11+12 An Dong Industrial Park, Nam Sach District, Hai Duong Province, Vietnam

Website: https://antinlogistics.com/

Hotline: +84 220 3755 456

Email: info@antinlogistics.com