In advanced economies, life insurance is increasingly popular to most people, and bancassurance arrangements account for more than two-thirds of all insurance policies. Such facts prove that life insurance is essential, and bancassurance is trusted by policyholders. That trend, however, seems quite unpopular in Vietnam.
Mainstream and social media have recently criticized bank employees for misleading their clients or even coercing them to buy life insurance products. Some have even called for the State Bank of Vietnam to intervene by ordering banks not to assign bancassurance targets to their employees.
In developed countries, most people are covered with life insurance, and 70% of them secure policies via bancassurance arrangements since banks are where clients deposit their money and better understand their clients, and as such, it is suitable for banks to give advice on life insurance.
Data from advanced economies and less-advanced economies show that people increasingly have life insurance coverage alongside economic development. In Vietnam, meanwhile, consultancy over life insurance has stirred up controversy and drawn fire from customers.
What is life insurance?
First, life insurance is a purely financial product, not a health protection one. A life insurance policy comprises two components: the main component covers death benefits (and financial protection against injuries, if any), while the second component provides protection for medical treatment, critical illnesses, medical support, accident indemnity, etc.
A universal life insurance policy will also incorporate savings and investment benefits, besides death and health benefits.
As such, if a person covered by life insurance faces health risks, they will be indemnified for all treatment costs within the scope of the policy and will be financially protected. In case the insured is dead, the insurance firm will pay out a sum per contract, which will help their relatives overcome difficulties.
If no risks occur to the insured, their premiums will not be lost, but will generate profits at a rate dependent on the profitability of the associated investment fund as per the contract.
Term of insurance policy
Normally, a life insurance policy has a term spanning from when the contract is signed until the client is 99 years old. For example, if the client acquires the policy at the age of 30, the term of the policy will be 69 years. It differs from the term of paying premiums, normally between ten and 20 years. The payment of premiums can be flexible provided that the current value (that remains in the client's account) is sufficient to cover the risk premium to maintain the validity of the policy. This flexibility only affects the cash amount that the client receives from the investment fund and bonuses from the insurer.
Given such nature of life insurance, clients are highly advised to get covered, as risks of illness and accident can occur to anyone.
Further, life insurance also contributes to social development, especially the healthcare sector at a time when public investment in healthcare is still limited. It also plays a crucial role in supporting the national social security system.
Regarding healthcare development, the Covid-19 pandemic has exposed the vulnerability of the public health sector in a highly-developed country like the U.S. The reality is that the State budget earmarked for public health is limited, so resources from the private sector are needed. If life insurance coverage is widened, the total payment for healthcare services will increase strongly because it is the insurers who pay. Higher payments will attract more investors into the healthcare sector, which will boost the healthcare sector's development as well as its resilience during health crises like the Covid-19 pandemic.
In addition, wider insurance coverage will help the older generation have better financial sources without the need to rely on their family or the national social security system.
On account of such benefits, it is necessary to promote the development of life insurance via both agents and bancassurance.
But what?
Despite such benefits and importance of life insurance, several insurance agents and bank employees under the pressure from sales targets have provided clients with misleading consultancy, or even coerced clients to acquire a policy when they applied for loans.
Many bank employees when processing loan applications have forced clients to acquire an insurance policy whose value normally accounts for 1% to 3% of the loan. Some other banks are trickier, offering a lower lending rate for those clients agreeing to buy life insurance.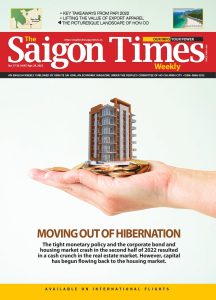 Life insurance, in fact, plays a crucial role in protecting both customers and banks against risks in the lending process because when a client is indemnified against income loss, the risk of failure to service debts owed to banks is also minimized. However, it is counter-effective when all loans are attached to a life insurance contract.
There are also many cases of clients being talked into securing a life insurance policy as long-term savings or investment. Illustrations are shown to clients to prove the best cash flow and in many cases, bank staff promise a rate of return higher than regulated by the Ministry of Finance. Such misleading consultancy causes clients to misunderstand insurance policies and they cannot withdraw money once an insurance contract has been sealed.
To deal with such irregularities, the State Bank of Vietnam needs to launch insurance-specific inspections and impose harsh sanctions against those banks that coerce clients to buy life insurance or provide misleading consultancy.