Obstacles to economic growth were found as shown by statistics at the end of 2022 and became more serious in the first quarter this year. Currently, most key economic indicators are much poorer than in the same period last year.
The value of textile and garment exports hit rock bottom, while the revenue from seafood exports plummeted by 28% in the first three months of 2023. The export value of shrimp, tra fish, tuna, squids and octopus all saw a simultaneous increase in the previous year, yet they fell throughout this year.
The result of the third inspection (announced on February 3, 2023, in Danang) shows that the European Commission (EC) has yet to lift the yellow card for Vietnam due to continued cases of fishing vessels caught in foreign waters. Without the yellow card, the administrative procedures for Vietnamese products to enter the EU market only took one to three days. However, it takes up to a month to complete now.
Similarly, the export of wood and wood products has experienced a significant decrease and will likely face lots of challenges ahead due to waning consumer demand.
Vietnam's exports to the EU market have received a substantial boost with tax exemptions for many products in 2023. However, some businesses expressed concerns that the increasing costs may offset the tax reduction benefits and warned that Vietnam might gradually lose the chance to expand its foreign markets.
Moreover, Vietnamese exporters face tough competition from other countries in the target markets. Some have been investigated for tax evasion and anti-dumping practices by large trading partners. It may lead to a gloomy outlook for export growth in the near future.
Difficulties in exports will negatively impact the domestic manufacturing industry and potentially lead to an increase in massive layoffs.
Although the target for export growth in 2023 is lower than that of 2022, it seems hard to achieve. Global trade in 2023 will continue to face lots of difficulties due to geopolitical tensions, increasing competition among major countries, rising inflation, waning consumer demand and tightening monetary policies in many countries. These factors will strongly impact the domestic market and exporting activities of Vietnam.
Vietnamese enterprises could consider implementing the following four solutions to overcome the upcoming challenges.
First, tariff reductions and exemptions will continue to be implemented for various products in the future, according to the free trade agreements (FTAs). Enterprises must proactively seek new markets and exploit the advantages of FTAs. Each FTA has its own advantages, but they all serve as a pathway to success. Vietnamese enterprises should closely work with their partners to choose the most suitable options for their business plans. Managers and expert teams are highly committed to the task.
Second, one of the crucial solutions to support business development and boost exports is to carry out various activities to promote trade.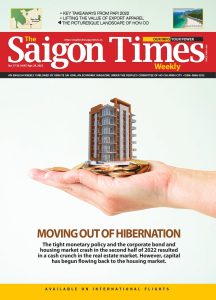 Third, businesses need to diversify their products. For agricultural products, there is an urgent need to deepen processing, especially processes with high added value, to satisfy customers' requirements. Enterprises should cooperate in the production chains and improve the quality of the products following VietGAP standards, as well as create a good impression on foreign customers.
Forth, given the development of e-commerce and the digital economy, businesses need to urgently prepare adequate human resources, new business models, finance and digital platforms to ensure efficiency and effectiveness in exporting activities.