HCMC – BASF and other co-sponsors have inaugurated the B Nhon Hung primary school in a remote area of the Mekong Delta province of An Giang after renovating it. This is the sixth school renovation project initiated in remote areas of Vietnam by BASF.
As part of the project, two new classrooms and a playground with a total area of 328 square meters have been rebuilt. Facilitated by Saigon Children's Charity CIO, the project offers a better and safer learning environment to almost 150 school children.
Before the renovation, students attended their classes in old facilities built in 2005, with basic structures and materials, which were uncomfortable, especially during high temperatures and rainy weather. The new facilities provide a safer and more comfortable place to learn effectively.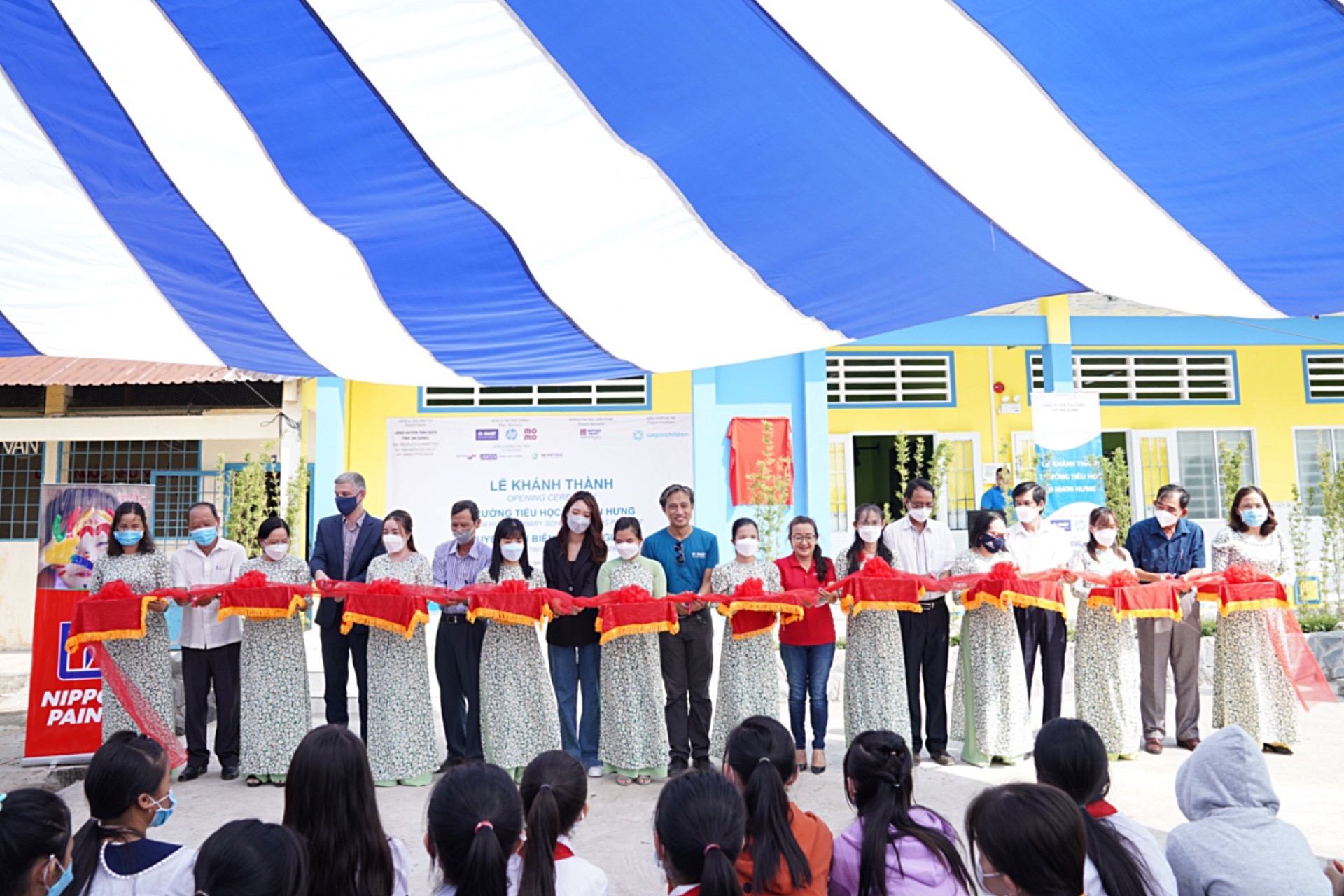 "As part of our long-term commitment to supporting Vietnam's education development, BASF, together with our key customers and partners, has enabled school children in remote areas to get better access to high-quality education, through this school renovation program," said Erick Contreras, Managing Director, BASF Vietnam.
"Despite the challenges over the last two years due to the pandemic, we are proud to continue our flagship program and once again provide local students with a safe and high-quality learning environment."
The new facilities are painted with safe and eco-friendly products meeting Green Label Certification, sponsored by a well-known paint and coatings manufacturer Nippon Paint Vietnam. These paints are made with BASF ingredients.
The financial co-sponsors include Brenntag Vietnam, MKVN Chemicals, Phuc Hung, Sam Chem Sphere, and Viet Duc Lubricants & Chemicals.