Thanh Long Stream in An Giang Province conquers the heart of travel lovers with its clear and airy atmosphere. Coming to Thanh Long Stream in the summer, tourists cannot resist the feeling of immersing themselves in the cool water.
Thanh Long Stream is nestled in Cam Mountain tourist area, An Giang Province. With a length of about 4.25 kilometers, the stream is recorded as the longest stream in the province. The combination of the pleasant stream with green mountainous space makes the site a new and unspoiled destination, ideal for travelers who have a passion for discovering places that are close to the natural world.
To get to Thanh Long Stream, tourists can choose to travel by cable car to appreciate the panoramic views of An Giang, or they can choose to travel by car or bus to experience the exciting feeling of going through the winding roads along the mountainside.
It is said that Thanh Long Stream originates from underground springs and sneaks through rock slits to form a large stream. Along with the clear blue water, there are many rocky ledges creating lots of small, beautiful cascades.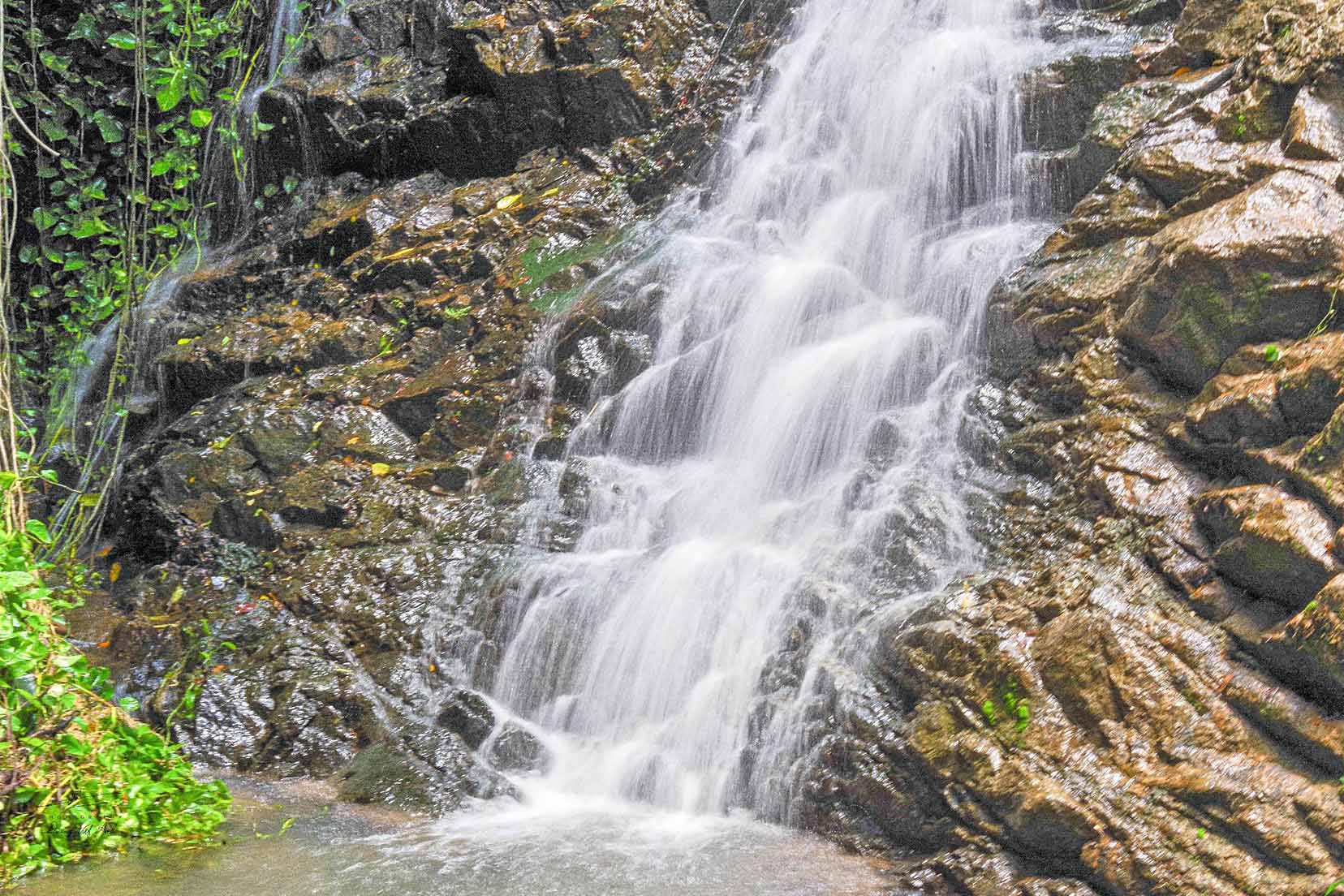 Surrounding the stream is a verdant forest with many kinds of ancient trees, creating a majestic scenery. In the early morning, when the first warm rays of sunshine appear and harmonize with the natural landscape and gently-flowing stream, tourists can feel the peace there. The murmuring sound of the stream together with the sound of birds singing create a unique forest song.
Especially in June, when the rainy season comes with long-lasting rains, water at Thanh Long Stream flows faster. Looking from above, the stream appears like a prominent silver silk strip in the middle of the mountains. The trees in the area are also greener and lusher during the rainy season.
In the spots that are separated by rocks to form small lakes, tourists can bask in the water, simply sit on the cliffs or put their feet in the water to feel the coolness of the stream. There are also large rocks where visitors can sit and relax after trekking around the area. Thanh Long Stream is also an ideal place to admire the mountainous scenery, enjoy the fresh air and capture beautiful photos with friends and family.