HCMC – A training course held by the Binh Duong Professional Chef's Guild in Binh Duong Province in mid-July on processing a wild boar for five dishes attracted over 60 young chefs and culinary students.
At the training course, Chef Thanh Hung from the Loc Phat Restaurant in Ba Ria-Vung Tau, Chef Huy Cuong in HCMC and Chef Cong Son from the Ngoc Mai Goat Restaurant in Binh Duong Province took turns showcasing their skills from preparing the meat and processing to describing five dishes.
These dishes included wild boar meat stewed with sugarcane, Hong Kong-styled roasted boar meat, wild boar bones stewed with taro, wild boar meat stir-fried with dried bamboo shoots and pork intestines.
Nguyen Van Thong, vice chairman of the Binh Duong Professional Chef's Guild, said that pork is used at most small and large restaurants in Binh Duong Province, so the guild selected wild boar meat as a main topic for the July training course.
"In addition to observing the process, the young chefs and culinary students asked the professional chefs questions and discussed cooking techniques during the course," said Thong.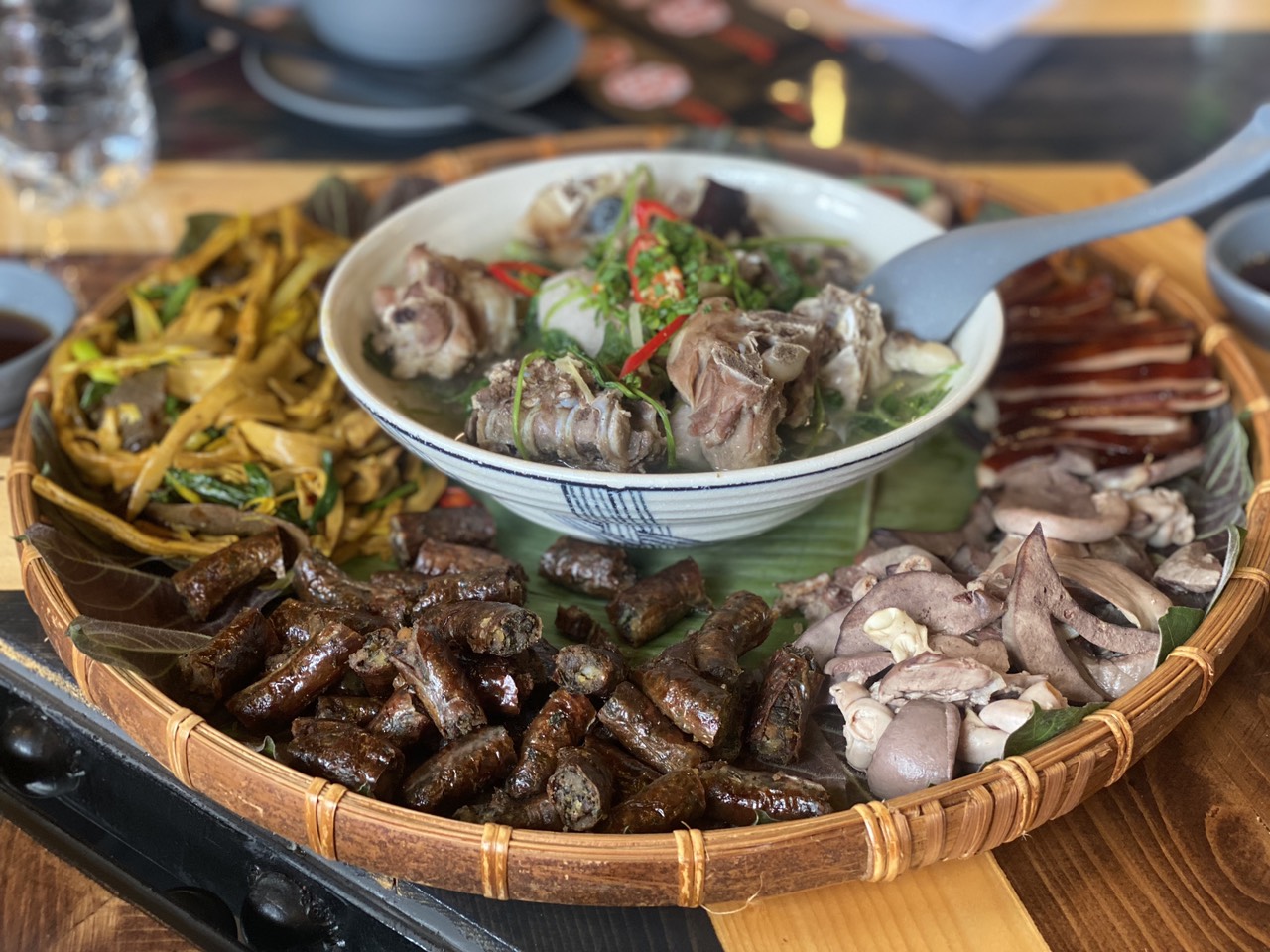 Training courses are organized monthly by the Binh Duong Professional Chef's Guild to promote the culinary values ​​of the country, especially Binh Duong.
In June, the guild held a training course on processing goat meat, with the participation of over 50 guests from HCMC and Binh Duong.
The Binh Duong Professional Chef's Guild, despite being established at the start of 2022, now has over 60 members. The guild is moving toward introducing and spreading the province's culinary values ​​to domestic and foreign tourists. Moreover, the guild acts as a bridge and a playground for chefs to exchange experience, widen knowledge and improve skills.