Peter Knight started to play basketball as soon as he knew how to pick up a ball. His mother was a basketball coach, so his passion for the game grew since he was a child. Knight started coaching when he was only 17 years old, and has continued to coach until now since he moved to Vietnam 11 years ago. In an interview with The Saigon Times, Knight shared his opinion about the basketball industry in Vietnam as well as his plan for Big Ballers, his own basketball community in Vietnam. Excerpts:
The Saigon Times: What first brought you into basketball?
Peter Knight: Big Ballers is a basketball community in Vietnam. We offer coaching for kids, are picking up games for adults and, hopefully, leagues and tournaments in the future.
I took to basketball as soon as I could pick up a ball. My mom was a basketball coach at a high school in New Zealand. I was around waiting on the sidelines while she was coaching the high school kids. It just continued from there.
I also played for my city and region; at one stage, I was even selected for the 1985-born England squad.
That is a high-level professional squad. How have those skills transferred over to your basketball business?
Everything that I have learned from really high-quality coaches has been amazing. I have been able to coach and teach the children everything I was taught and have written down.
When did you start coaching?
I started coaching at 17 years of age. I was at a basketball academy for four years. While I was there, I did after-school activities and went into all different schools for kids of all ages, coaching them and their basketball teams. It just kept going from there until I moved here.
What do you think about basketball here in Vietnam? How has it grown since you came to Vietnam?
Basketball in Vietnam has grown tremendously since I have been here for over 11 years. The Saigon Heat was just joining the ABL when I came here, and now we have the VBA. Basketball is just getting better here.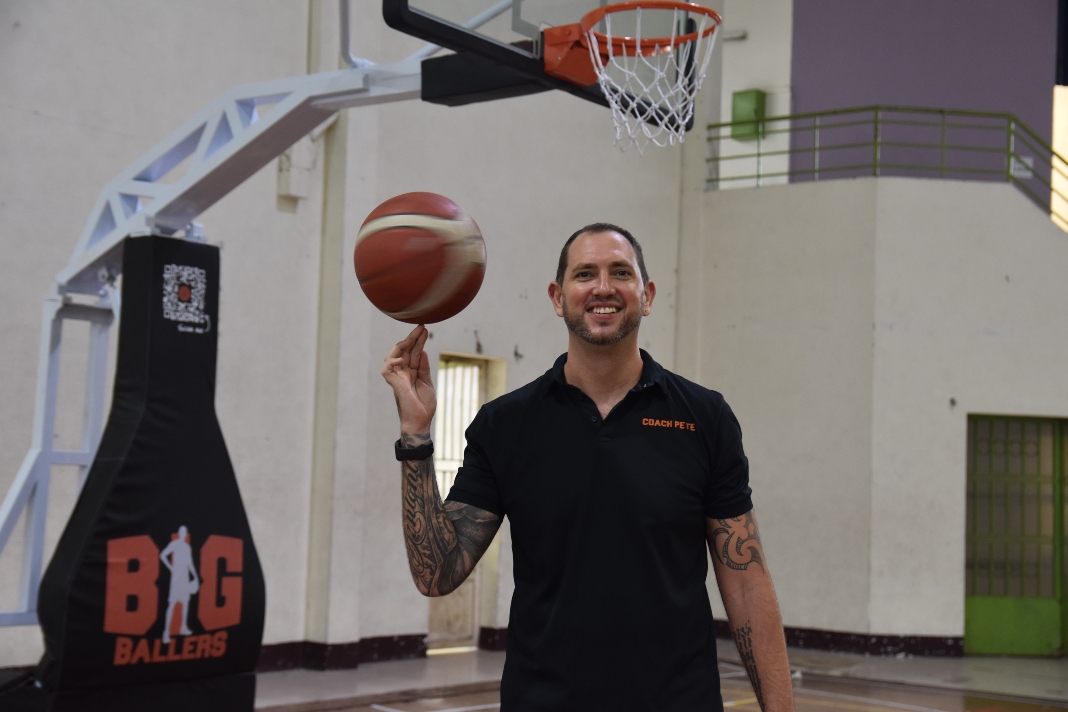 How important is it for the kids growing up today to idolize their Vietnamese professional basketball players?
It's tremendously important for Vietnamese children to have Vietnamese idols. They can watch the games live and on TV. It gives them a unique passion for the game that they may not have had if they only watched basketball from other countries.
Did you idolize a lot of players growing up?
For sure. When I was young, I watched a basketball program on TV every week that had NBA players. I was watching people such as Kobe Bryant and Michael Jordan. I got the magazines and the posters on the wall for those players. I watched what they would do and tried to emulate that on the playground or during my games.
What was your role with the Saigon Heat?
When I started with the Saigon Heat, I was a practice squad member, so I just went for training every day, played against the Americans that came over to play for the Saigon Heat, gave them some competition and training, and helped the team develop and get better to win games.
When you're teaching kids here in District 4, HCMC, you talk about coaching development training. What does that mean?
You are giving the kids skills that they can then use not only in the game but also in life. Teamwork, hard work and communication are great skills everybody needs in all walks of life. Playing basketball, you get to learn these things. All my sessions are in English, so they also learn some English while playing basketball.
Tell me a little bit about the programs that you have right now.
My main focus is coaching children and their development. I am currently coaching on the weekends in the mornings and afternoons. I hope to expand that to some weekday sessions as well.
I also have pickup sessions for adults, which I hope will progress into tournaments or leagues.
Have you partnered with any other groups or companies?
As I grow and get bigger, I hope to get some sponsorship from sports or other companies to help their branding and my own.
How do you market yourself? How do you find new kids to come into your programs?
A great tool is word of mouth. So, all the parents who come here enjoy coming here. The kids enjoy coming here, and they tell their friends about it. They bring their friends along for a free trial.
Then, there's social media, Facebook, Instagram, and websites, all these are great tools that I am using for marketing. The Instagram and Facebook pages are "We are Big Ballers", and the website is wearebigballers.com. You can also find me on Google and Google Maps by typing in Big Ballers.
What do you see for Big Ballers in the future?
I see it being a community for basketball here in HCMC. I see every type of basketball-related activity: training, learning how to play some games or even friendly games. I am looking to create tournaments and leagues, and every aspect of basketball I want to tap into.
What do you think the future of basketball is in Vietnam?
It's very bright. I think basketball has grown so much since I have been here, and it continues to develop with the VBA and its progression with more teams. As basketball gets more well-known and more people play, the skill level will only increase. And as more people get more skilled, the competition gets tougher.
What advice would you give to a young child who wants to get into basketball?
It's never too early to start playing basketball. I started playing when I could literally pick up a ball. The sooner you start, the better hand-eye coordination and the better movement you can have. Your athleticism and your brain tell your body how to move. It becomes so much better.
When you start, it can be nerve-wracking. You are new to the game, you don't have that confidence yet. It is a new setting. But honestly, just grab a ball, start trying to dribble it, and shoot around. If you can, you just give it a go.
It is a great, fun game that everybody enjoys playing. New people are always welcome, so just get out there and give it your best shot.
By Devon Morrissey