On February 22, 2022, education platform Camly Academy was officially launched in the United States under the theme "Self-education for Happiness: Good to Great".
Camly Academy has spread the concept "Self-education for happiness". Self-education is the guideline and happiness is the objective at which Camly Academy has been aiming. Self-education will help learners improve many skills to get promotion, improve incomes and bring prosperity to themselves and others.
Together with the sustainable development target, Camly Duong, chairwoman of Camly Group, has given the vision of combining education, economy and technology.
"Our economy is not only reserved for the undaunted. Earning money is not only aimed at developing the economy. I know many ways to earn money easily but without happiness, money makes no sense. We are aiming at connecting and unlocking the potential of learners and teachers to reach the mission of learning to be happy."
In the future, Camly Academy will aim at Global Education-Sustainable Future. Education should equip the young with knowledge, skills and attitude to resolve global challenges, such as climate change, environmental pollution, biodiversity loss, poverty and inequality.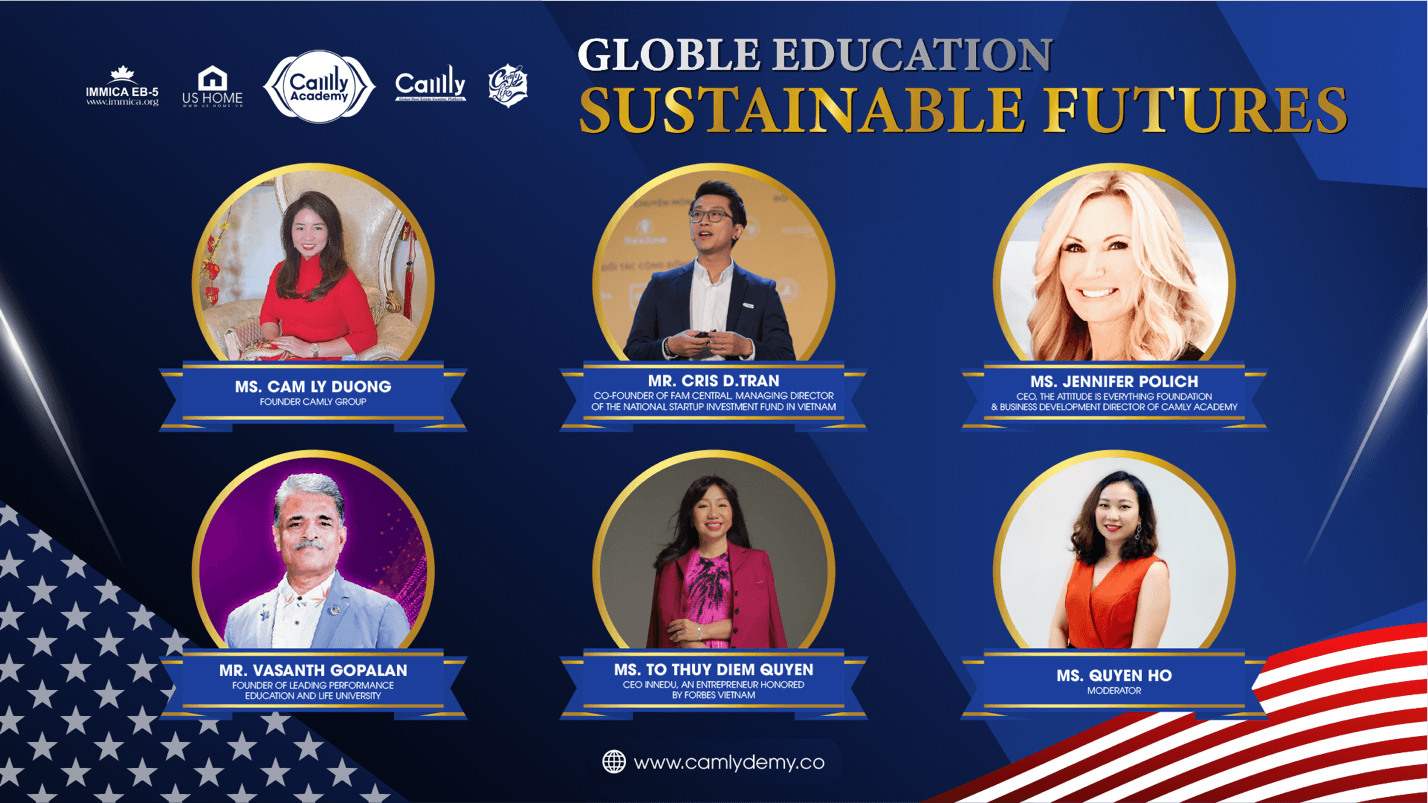 Knowledge should not be limited to the framework of cultures or nations. Knowledge knows no borders. By exchanging and sharing knowledge, people will gradually broaden their understanding, heading towards the broad-mindedness and sustainable development.
The "Self-education for Happiness: Good to Great" journey will not stop. For the sustainable development of the global education, Camly Academy has set a target of having one million users by the end of 2022 and worked out a roadmap to achieve the target.
(More information about Camly Academy Platform: https://camlydemy.co)