Provisions in Decree 08/2023 may help potential enterprises arrange debt repayments and raise their credibility in the eyes of investors, enabling issuers to continue raising funds from the bond market.
New decree allows debt extension
Data provided by VNDirect Securities Corporation showed that corporate bonds worth VND252 trillion would fall due in 2023, with 63% of the total value reaching maturity in the year's second and third quarters. Corporate bonds issued by real estate firms accounted for the highest proportion, at 43% of the total value.
As of March 5, there were 46 bond issuers announcing late debt repayment, most of which were real estate companies.
Decree 08/2023, which revises and suspends some provisions on corporate bond sales on the domestic and international markets, is expected to buy time for issuers to restructure debt and seek funding and create a legal framework to ease bondholders' anxiety. Though the decree enables debt-issuing organizations to extend coupon payments by up to two years and settle the debt by assets instead of cash, they must secure bondholders' approval beforehand, which requires them to put in more effort to win investors' trust.
Firstly, they need to step up and assume more responsibility. Cash-strapped bond issuers should take the initiative to contact and arrange a meeting with investors.
Secondly, they should disclose their business performance status and audited financial statements to bondholders and elaborate on their plans to use the proceeds from bond sales and the reasons for their late coupon repayment. If the overdue payments result from objective factors, they can convince investors through their short-term and long-term visions associated with their repayment plans. If the poor business performance is the result of weak management, there should be people who take responsibility for the weak performance and inform bondholders about their plans for corporate restructuring and business and production recovery.
Lastly, companies should ensure investors' interests. At the moment, promises of higher coupon rates alone would be tough to win investors' approval for extending the due date or swapping debts with real estate formed in the future whose value remains unknown. Thus, corporations should guarantee to be able to settle their debt. Meanwhile, they should use quality and high liquidity assets to swap debt.
Government's role
Authorities played a role in monitoring negotiations between bond issuers and holders. They ensured the latter understood and exercised their interests while preventing the former from deliberately dragging out the negotiations or obligations toward the latter.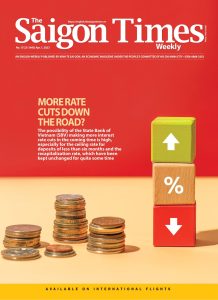 Regarding bondholders' interests, there were two issues that the authorities should pay attention to. First, they should ensure investors are granted the right to negotiate with bond issuers as prescribed by Decree 08. In addition to propagating information about investors' rights in the mass media, the Government should consider setting up advisory agencies to help bondholders protect their legitimate interests. For example, if investors want to claim their collective interests, they can consult with the agencies or have them recommend some reputable solicitor offices. A single voice of an investor is weak, but many joined together will be heard. The strength of the crowd, coupled with collective wisdom, would streamline the negotiations between bond issuers and holders.
The second issue is to protect individual investors' interests. A recent report by Vietnam Bank for Industry and Trade Securities JSC deemed companies selling corporate bonds to the public via private placement a scourge, as it breaches the law on the issues and sales of corporate bonds through private placement in the domestic market.
Establishing consulting agencies would help tackle the issue by advising individual investors with little knowledge of finance and helping them access issuers' financial statements. If individual investors want to take civil action against issuers, they must stick together and have a knowledgeable representative to safeguard their interests.