Lying in a unique and challenging terrain, MerryLand Golf Club designed by golf legend Greg Norman is to become an attractive destination and benefit the real estate investors at MerryLand Quy Nhon in Quy Nhon City.
Golfers and visitors in Quy Nhon City will have a chance to experience services at the high-end golf course in the MerryLand Quy Nhon world-class smart commercial and tourism peninsula city. Designed by Greg Norman, nicknamed the Great White Shark, the MerryLand Golf Club 18-hole course will be a masterpiece of challenging and unique terrain and offer visitors exceptional experiences.
Norman is one of the best golfers of all time. He clinched 91 worldwide titles and held the world number one spot for 331 straight weeks. Apart from his golfing experience, he has solidified his position in designing golf courses.
Golf great Greg Norman has designed over 100 golf courses in 34 nations in six continents and won numerous international prestigious prizes. Many of Greg Norman-designed golf courses have been listed among the world's 100 best golf courses by Golf Digest Magazine. They are New South Wales Golf Club and Ellerston Golf Club in Australia, and Doonbeg Golf Club in Ireland.
MerryLand Golf Club is one of the projects into which the "Great White Shark" put heart and soul. He and his partners lauded the terrain of the golf course when they first arrived at the place for a survey, with Hung Thinh Group. The place boasting spectacular terrain lies between the bay and the sea, making it a suitable location of an impressive golf course.
MerryLand Golf Club is situated on a steep hill stretching to the sea, with a bumpy road. This is an ideal place to create some unique "traps" aimed at challenging golfers and arousing their interest.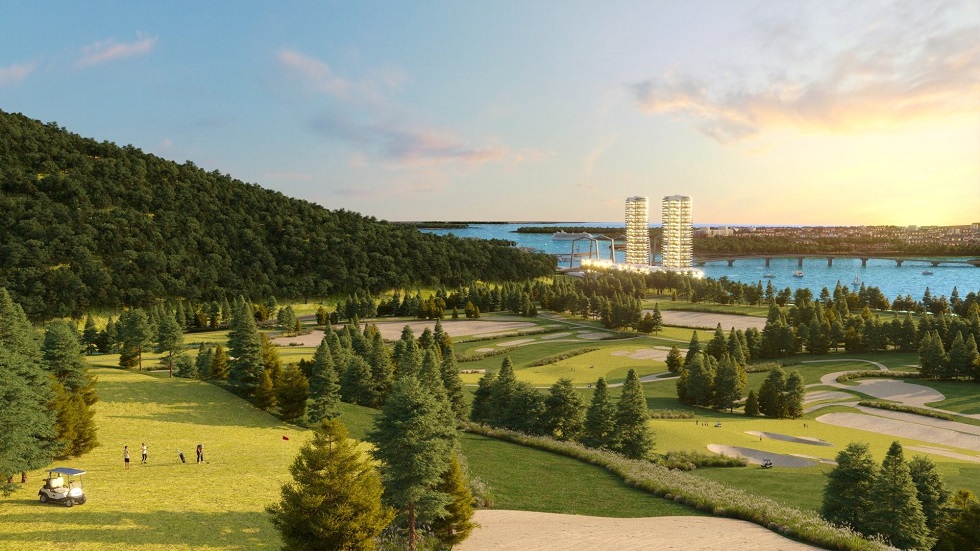 With the motto of minimizing the impact on nature, Greg Norman conducted an on-site survey to make the most of the terrain to create challenges for golfers. He and his partners did a careful study so that MerryLand Golf Club can provide golfers of all levels and all ages with interesting experiences.
Besides its appealing tough challenges, MerryLand Golf Club will impress golfers with the stunning landscape of the blue sea, white sand and glorious sunshine. Standing at all locations in MerryLand Golf Club, which covers 89 hectares, golfers can admire the entire enchanting view of Phuong Mai Bay and Phuong Mai Peninsula, with the nearby Nhon Hoi bustling economic zone.
Owning a prime and connective location on Hai Giang Peninsula next to the heart of Quy Nhon City with a variety of transport systems such as roads, air routes, waterways and railways, MerryLand Golf Club will be an alluring destination for golfers nationwide and worldwide.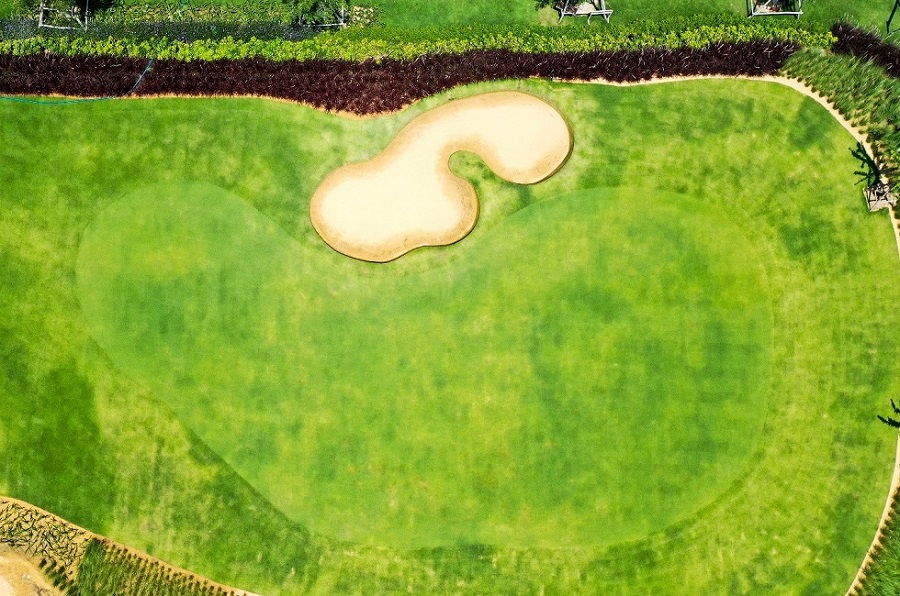 The impressive challenges and the thrilling view will turn the coastal 18-hold golf course into a new symbol for high-end experience at MerryLand Quy Nhon. Furthermore, Southeast Asia's largest luxury catamaran there will also please and satisfy visitors and investors in the peninsula city.
In addition, upon arrival at MerryLand Quy Nhon, travelers can immerse themselves in countless one-of-a-kind experiences at high-end hotels, seaside villas and many other novel works and service facilities such as five record canals, the country's largest music water stage, marinas, Koi streams, beach clubs, amusement parks, sports centers and spas.
The top-notch experiences, coupled with the 18-hole MerryLand Golf Club, will make the peninsula city more attractive, turning the place into a local and global destination of entertainment and exploration.