For Dai-ichi Life Vietnam, promoting the health and wellbeing for the community is not only aligned to its business development, but also an integral part of its business strategy. The life insurer, therefore, has over the years committed great efforts and resources to the community, prioritizing activities that directly improve public health or save lives.
As its business expands, the life insurer has also upscaled community projects, with significant corporate social responsibility (CSR) activities expanded to mark an imminent business milestone of having five million customers by 2024.
Initiating the clean water project
On August 3, 2023, Dai-ichi Life Vietnam handed over the drinking water purifying system worth VND60 million to My Thanh Primary school in Binh Thuan Province. The system can supply 360,000 liters of clean drinking water a year, benefiting more than 100 students and teachers at the schools.
The installation of the two water purifying systems in Binh Thuan Province is part of the Clean Water project 2023 program initiated by Dai-ichi Life Vietnam to install such systems worth VND900 million at 15 schools nationwide, aiming to supply 15 million liters of clean drinking water to improve health conditions for students and teachers living in areas with limited access to running water. 
"With the message of 'Connect to Love', we are pleased to donate drinking water purifying systems to My Thanh Primary School in Binh Thuan to contribute to protecting the health of students and teachers in rural areas with limited access to clean water. This donation also reflects our strong commitment in bringing sustainable development solutions to the community," Dang Hong Hai, general director of Dai-ichi Life Vietnam, said at the handover ceremony.
In fact, the Clean Water project was first launched in 2012, and throughout 11 years, Dai-ichi Life Vietnam has spent some VND7 billion installing water purifiers at 122 schools nationwide, catering to over 40,000 students and teachers. Besides, standard toilet rooms with a total cost of nearly VND1.3 billion have been handed over to disadvantaged schools in the years of 2021-2022, benefiting more than 2,400 pupils and teachers in the remote areas.   
Citing data from the Ministry of Health and the Ministry of Natural Resources and Environment, Dai-ichi Life Vietnam noted that contaminated water kills some 9,000 people a year in Vietnam, while 20,000 others acquire cancers due to their consumption of contaminated water. Therefore, supplying clean water for schools is an important program prioritized by the life insurer.
For better lives of Vietnamese people
This year, Dai-ichi Life Vietnam has organized numerous CSR activities across the country with a total cost of VND2.2 billion to support the community. 
Specifically, the life insurer's For A Better Life Foundation in July and August 2023 collaborated with other local partners to organize free cataract operations for nearly 400 poor patients in Lam Dong and Tra Vinh provinces under its "Bring Sight to the Poor People" program. This is an annual program in place since 2009 to support the eye cataract operations for more than 8,500 needy patients nationwide with a total value of VND6.5 billion.
Dai-ichi Life Vietnam has also donated VND1.3 billion in the first 10 months of the year 2023 to award scholarships and other education support activities benefiting outstanding students, especially those of difficult family backgrounds. It has also spent nearly VND100 million on humanitarian blood donation programs.
Other meaningful CSR activities initiated by Dai-ichi Life Vietnam this year also include planting 15,000 trees in major cities like Hanoi, HCMC and Danang with a cost of VND1.5 billion to protect the environment, and the program – Dai-ichi Life – Cung Duong Yeu Thương 2023 which encompasses walking/running and online sports activities. The company commits to contributing VND1,000 for every kilometer achieved by participants with the aim of raising VND5 billion throughout each season to support underprivileged people throughout the country.
"We will continue to implement these community programs in the coming time to support the community," said a representative of the life insurer.
During its 16-year CSR journey, Dai-ichi Life Vietnam has spent more than VND60 billion supporting the community in four main areas — health care, education, the environment and charity support. The insurer always considers CSR an indispensable part of its business strategy, Mr. Hai said.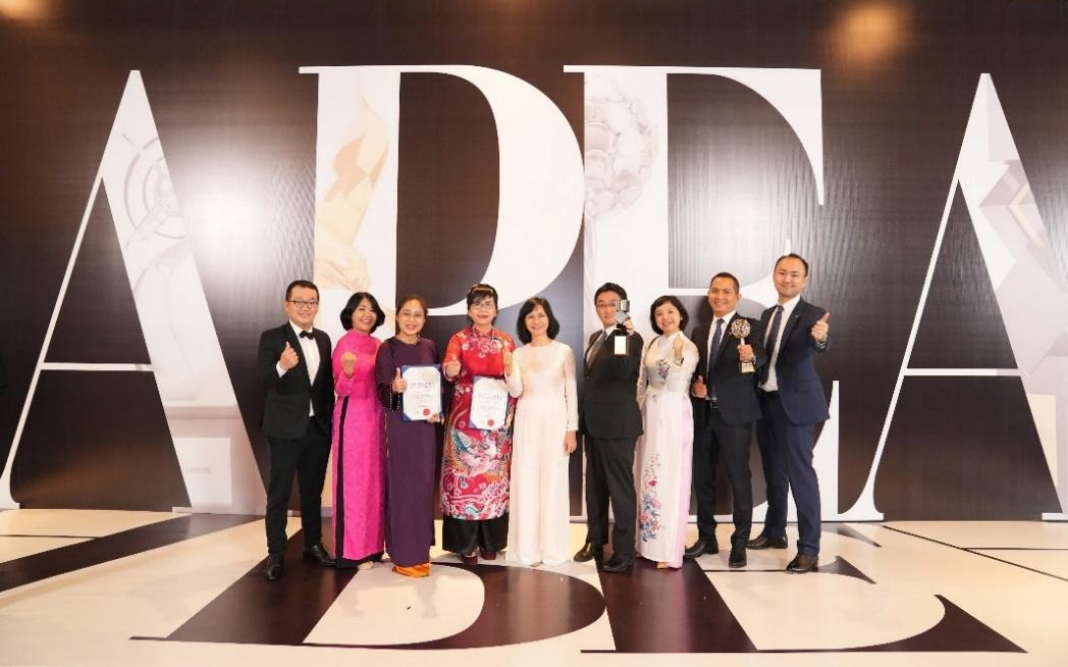 With its tireless efforts to contribute to the country's socio-economic development and community prosperity, Dai-ichi Life Vietnam has been widely recognized, with several prestigious local and international awards, including "Top 10 Most Reputable Life Insurers 2023" for two consecutive years of 2022-2023 awarded by Vietnam Report on August 4, "The Best Company to Work for in Asia" announced by HR Asia on August 3; "Corporate Excellence Award" and "Inspirational Brand Award (2021-2023) organized by Enterprise Asia to name but a few.
Despite economic hardships, Dai-ichi Life Vietnam in 2022 obtained nearly VND22,000 billion in premiums, rising 17% year-on-year. The company held a market share of 12.3%, and earned post-tax profit of VND2,700 billion. In the first half of this year, Dai-ichi Life Vietnam was among few life insurers in Vietnam able to maintain growth and profitability. Its pre-tax profit in the first six months neared VND1,600 billion.