An industrial strategy that is divergent and lacks concentration has resulted in industrial fragmentation, eroding the competitiveness of local industries. Industrial development breakthroughs can only be achieved when such a situation is addressed.
Industrialization, from a local perspective, has come with two models, each with pros and cons. The first model can be termed undiscriminating industrialization under which investments are attracted into all fields, especially labor-intensive sectors. Initially, this model creates jobs and decent incomes for the population. However, it also lures crowds of migrant workers, resulting in infrastructures like housing, schools and hospitals becoming overburdened and thus adversely affecting the quality of life. This model works well in the first stage of industrialization for populous countries like Vietnam, but is no longer suitable for the new-era industrialization. The second model attracts investment on a selective basis, meaning fewer projects and slower job creation, but the job quality, laborers' incomes and the living environment all are better. This model fits well for Vietnam's new-era industrialization.
Fragmentation – a lack of cooperation
Recent studies have pointed the finger at Vietnam's earlier industrial strategy that was divergent and lacked concentration, resulting in industrial fragmentation that has eroded the country's industrial competitiveness, which can be seen in low added value, underdeveloped supporting industries, and poor economic self-strengthening.
A close look into Vietnam's industrial fragmentation shows that all provinces have set up industrial zones and attracted investments into all fields upon opportunities, while industrial division and specialization at the local level has not been attended to, resulting in blunt competitiveness and failure to develop supporting industries.
This situation is highly visible in many projects to develop seaports, airports, and coastal economic zones. It can also be seen in processing and manufacturing industries. Take the automobile and mechanical engineering industry for example, auto assembly facilities are scattered in many localities like Vinh Phuc, Quang Nam, HCMC, Hai Phong, Hai Duong, Ninh Binh, and possibly Thai Binh Province next in the list. It is wiser to urge localities with the existing auto industry like Vinh Phuc and Quang Nam to attract new projects for industrial clustering in the auto and mechanical engineering sectors. Other industries like electronics, phones, apparel and footwear industries are repeating this mistake.
Reality shows that certain localities without any advantages for a particular industry have been preferably allocated one or more projects in that industry, though other localities may have better conditions. This mechanism leads to lower efficiency, not only for that very industry but for the country's entire industrial development.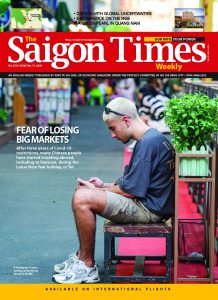 Allocative development impossible
The roles of the Government and ministries need to be reviewed first. Many large-scale investment projects have moved through the top-down approach, i.e. investors approach the Government or ministries, which in turn introduce these investors to localities, except for certain special projects. Although zoning plans have been made for industries, few projects stick with such zoning or are transferred to localities with comparative advantages. Rather, they are allocated to localities under the ask-favor mechanism, or introduced to localities with few projects. Of course such localities have certain conditions, albeit not the best ones. Even industrial zoning plans in certain localities are ambiguous and all-inclusive. Further, there is no order of priority for projects, nor ratings on comparative advantages for regions. Currently, localities are vying for projects by offering tax incentives, abundant land banks and infrastructure facilities, instead of boasting advantages on existing sectoral networking. Such a situation has resulted in industrial fragmentation.
In addition, policies on investment promotion, instead of being designed to develop concentrated industrial complexes and encourage cooperation and collaboration in localities that boast strong industrial fundamentals, have been made to prioritize poverty-stricken areas, which has also led to fragmentation.
It is high time we take this issue seriously to find a mechanism to allocate opportunities and resources based on the country's total industrial efficiency. As we may have seen it, in the early 1990s, except for some prominent localities in terms of infrastructure and human resources, the competitive advantages among other localities were not apparent. However, after 35 years of renovation and over three decades of industrialization, the situation of fragmentation and competitive advantages among localities have become clearer, while specialization conditions have also improved. There is no reason to allow industrial fragmentation to last longer.
Recommendations
In order to harness fragmentation, boost industrial concentration and promote industrial clustering, two major issues need to be addressed.
First, growth drivers have emerged and been more diverse, and therefore, resources and investment need to be prioritized for such growth drivers as well as established industries, and industrial investment should not be thinly spread in localities without industrial foundations, except for new, singular industries that have not developed in any localities.
Infrastructure bottlenecks in focal economic zones, especially the Southern Focal Economic Zone and the Mekong Delta, must be removed as soon as possible, as any delay will hamper the competitive advantages and additional economic values of the whole country. In addition, resources for such zones should not be limited to budgets, but should include breakthrough policies. It is understood that the potentials of growth engines are enormous that can only be unleashed by suitable mechanisms and policies; initiatives for regional development should be encouraged.
Second, on the basis of the new industrialization strategy and the national zoning plan recently endorsed by the National Assembly, bold steps need to be taken to delegate power to localities so as to encourage their dynamism and creativity, or issue new mechanisms to further stimulate existing advantages of industrial hubs. Those localities that are financially sufficient should be delegated more power since they have good resources and do not rely on central budget allocations, while other localities need to be encouraged to strive for being financial self-sufficiency.
Most of localities in focal industrial regions have become self-sufficient financially, so they need to be subject to stronger delegation of power, instead of giving incentives to all localities regardless of their fiscal capacity. The trial implementation of breakthrough policies for HCMC, such as Resolution No. 16 by the Politburo or Resolution 54 by the National Assembly reckons that any special mechanism for localities must be a packaged one, meaning a separate system of processes and regulations will apply, instead of a semi-packaged mechanism whereby certain activities are subject to new policies while others are still governed by common regulations, which has hindered localities from taking initiatives for breakthrough development.
Furthermore, the approach of issuing a special mechanism for one locality one day and giving the same incentive for another locality the other day should be amended, as it will give way to the ask-favor mechanism and all other localities will seek special policies for themselves. Instead of labelling it as a special mechanism, we should call it a breakthrough mechanism since it is aimed to help localities achieve breakthroughs in  development.
Most importantly, we need to change the approach in building breakthrough mechanisms for economic growth in general and industrial development in particular. Instead of offering a special mechanism, central authorities need to map out standards for industrialization policies, and any localities satisfying such standards will be allowed to apply such special policies in association with accountability for the end results.
Finally, in building breakthrough mechanisms, the Prime Minister should be empowered to delegate authority to localities to implement certain policies. Similarly, certain authority vested to ministries can also be delegated to localities, as stronger delegation of authority in terms of policy formulation, implementation and accountability will nurture creativity, give way to new models and breakthroughs for development. This is of paramount importance for the country to catch up with developments in a fast-changing world.
(*) Fulbright School of Public Policy and Management