Sending a child to an international school entails an investment that goes beyond financial aspects, necessitating thorough research and understanding from parents to ensure the best decision is made.
Three key criteria for all parents to choose the perfect match international school
The process of choosing an appropriate international school for children requires time and effort. While Vietnamese schools have common criteria that can be easily compared, the diversity of school types and the differences in international education programs can confuse many parents.
"I visited 20 schools and determined that VAS is the most suitable choice for my child," said Ms. Nhung, a parent of a 3rd-grade student at VAS Sala. How do she and numerous other VAS parents define the "perfect formula"?
Here are three key criteria that VAS parents have established after thorough research of various schools before selecting VAS. These criteria can save parents time and facilitate the process of choosing the ideal international school for their child.
1. Aligning with family aspirations
Family goals for sending their children to an international school typically fall into two categories: those planning for their children to study or settle abroad in the future, and those uncertain about their children's study plans but wanting to prepare them comprehensively, especially in terms of global citizenship skills to navigate a changing world.
For the first group, the objective is to equip children with the mindset, language proficiency, and readiness to thrive independently abroad. Parents should prioritize English language proficiency, curriculum, and degrees recognized in their desired destination country. This entails deciding between a monolingual international school (with 100% English language instruction) or a bilingual international school (with English language instruction ranging from 40% to 80%, depending on the school and learning pathway). For instance, VAS offers the integrated Cambridge International Program (CAPI) with an English language component of 70% – 80% based on grade level.
This decision significantly impacts various aspects such as culture, lifestyle, parent-child bond, and finances since monolingual international schools usually have 2-3 times higher tuition fees than bilingual schools, approximately ranging from VND500 million to nearly VND1 billion per year. Many parents choose VAS's CAPI program as it allows their children to excel in English and other skills while preserving the Vietnamese language, culture, and family values.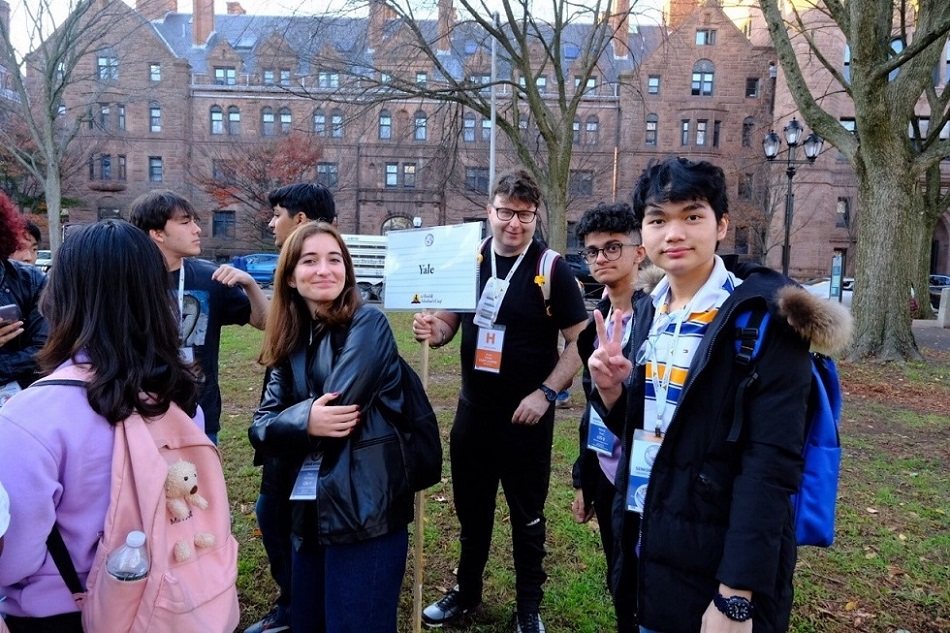 For the second group, bilingual international schools are the top choice. Parents should carefully consider opting for a bilingual program that enables their children to acquire dual degrees from both the international education program and Vietnam's national program, or alternatively, they can opt for the national program coupled with the Cambridge English pathway. These two programs align with the CAP and CEP pathways at VAS, with CEP being the favored choice among VAS parents.
Regarding the curriculum, if there is no specific plan for studying abroad for the child, it is necessary to choose widely recognized education programs with degrees accepted worldwide, such as Cambridge, IB, to ensure that the child can choose to study abroad anywhere in the future. Among these programs, the Cambridge program is the top choice and the most widely taught international education program at present.
2. Addressing age-specific developmental expectations of children
When it comes to preschool and primary school children, parents have different expectations for their child's development, so the criteria for suitability also vary.
For preschool and primary school children, parents' top concerns include: a joyful and creative learning environment; modern facilities; advanced teaching methods that emphasize hands-on experiences; comprehensive care and holistic development of the child; a wide range of extracurricular activities in both academic and talent areas to allow the child to play and develop confidently based on their interests; English language exposure and native-level teachers to ensure a strong foundation in English from the early stages; quality meals and student care services; interaction between the school and parents; and safety and security.
Many parents of preschool and primary school children at VAS mentioned that the two factors that make them happiest are seeing their child enjoy and be happy going to school and witnessing their child's English language development in a natural, native-speaking environment.
For children in secondary school and beyond, parents should pay attention to the curriculum and the recognition of qualifications and certificates in Vietnam and internationally. They should consider whether the school offers a variety of extracurricular programs in academics, talents, and social activities to help the child develop holistically and gain an advantage in scholarship applications. Especially important is the school's support for students in the process of applying for scholarships, preparing study abroad applications, selecting suitable schools and majors.
3. Suitability to financial situation
Financial considerations are crucial when selecting a school due to the substantial annual investment required for tuition fees in international schools. For families without long-term financial stability, it is important to focus on schools with flexible programs that allow for easy transfers between education pathways. This ensures that even if their child switches to a public school, they can still adapt and thrive academically.
In some international schools, students may not be able to transfer to public schools or switch to a different curriculum. Therefore, parents should request detailed information and advice from the school before making a decision.
This factor greatly satisfies and reassures VAS parents as well. VAS offers four learning pathways, allowing parents to switch flexibly according to their family's plans and financial situation at any given time. This not only brings peace of mind to parents but also enables children to maximize their learning potential and actively select the most suitable pathway for themselves.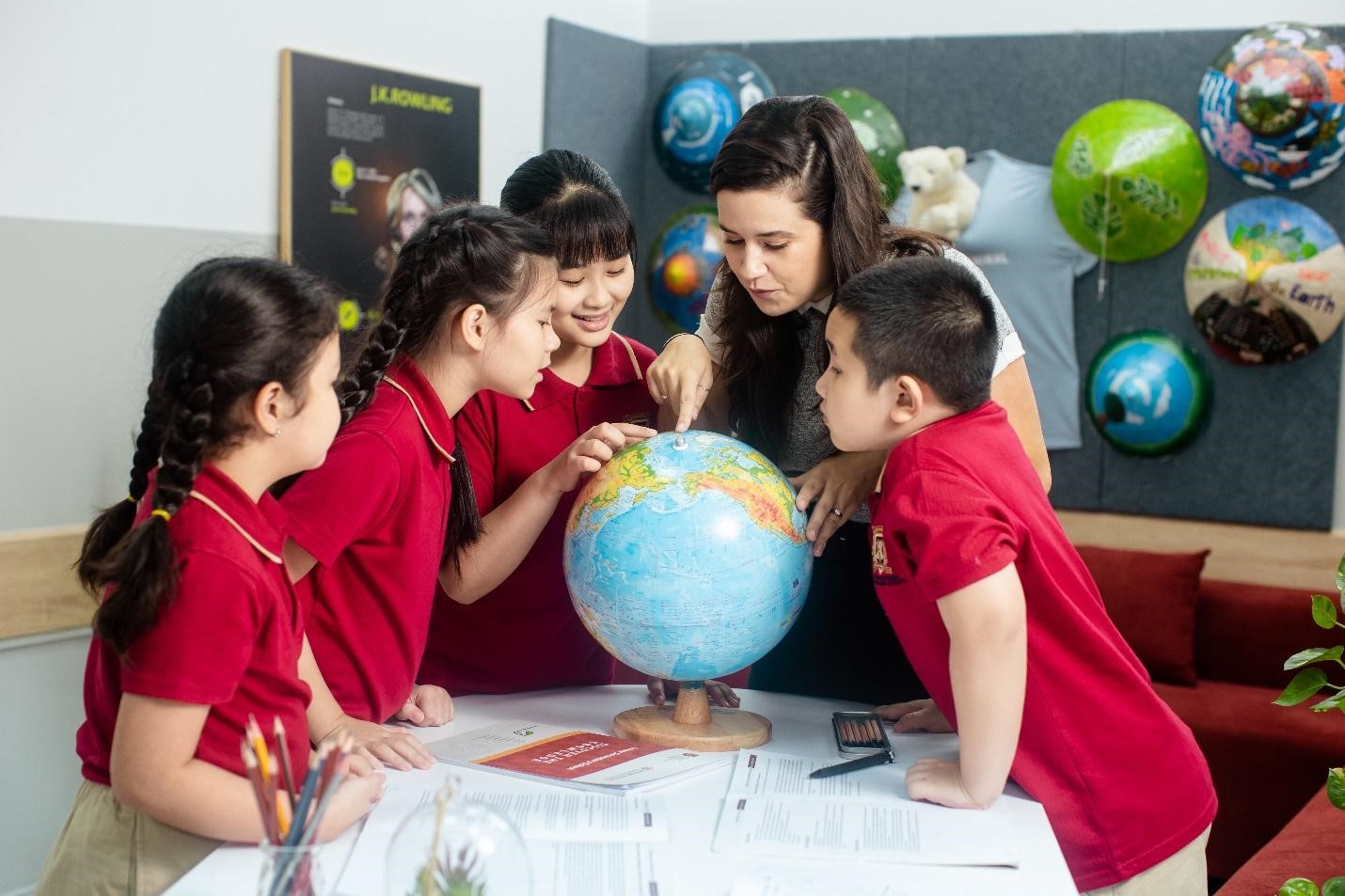 Discover the four learning pathways, tuition fees at Vietnamese Australian International School (VAS), and receive enrollment incentives up to VND30 million at:www.vas.edu.vn or 0911 26 77 55.