The reality is that the digital economy not only reflects the vital role of digital technology but also gives rise to a host of other values that are well beyond what digital technology is originally meant for
Not a trend but a reality
At the Tet holiday early this year, I went back to my hometown. My younger brother gave me a ride around town on Lunar New Year's Eve. Along the way, we were about to stop by a shop to buy a couple of things for the occasion when we realized neither of us brought money. We still stopped by the shop anyway, and asked if it's possible to pay by mobile banking.
It turned out we made a right decision, and for the better! In response to our question about payment method, the shop owner gave us a piece of paper with a QR code. See, even in a poor countryside of central Vietnam, digital technology, specifically FinTech applications, has become a way of life before you know it!
This story once again affirms the digital economy along with digital business models and methods is no longer a trend, a topic for discussion, a goal to aim for and "to be" like this or that. The digital economy is already a reality. Though it may not have reached the threshold of the most intensive exploitation, the applications for the simplest stages make the production chain and the process of product supply compact, cost-effective, and much more efficient.
Compared to about ten years ago, when the leaders of Germany officially provided the first outline of a strategy for the new industrial revolution with digital technology—Industry 4.0, at the present time, all those things are no longer a vision but have promptly become a reality. That said, obviously, the period of ten years may catch some of us off guard. With Industry 4.0, it has been much faster to advance in the digital age, and humanity or economies do not need to and can't afford to take too long to make their creative dreams come true.
Of course, innovation and digital technology have their own merits and impulses. However, one must admit that Covid-19 has, to a certain extent, been a change agent for the digital economy to easily make a breakthrough. Without connectivity in the digital space and the induction of a series of applications and digital platforms, especially artificial intelligence, it would be a tough job to triumph over the adversity of the pandemic.
When new business models assert themselves
Paul Krugman, Paul Romer and many other economists have discussed technology, demonstrating evidence of its role and contribution and given examples of the role and contribution of technology to the economy and production and business activities. One may even say that economic growth and development are virtually dependent on the growth of technology itself. It's just that all of these things happened… a few decades ago. The digital economy does not simply involve digital technology.
Still, it is thanks to these fundamental values that the digital economy and digital business have made a breakthrough and gone on to create new values. In other words, although the digital economy applies digital technology, the values it created must have outpaced the effects and values of said technology.
Apparently, the platform economy is arguably grabbing the limelight in the digital economy. Even the World Economic Forum commented this sector will make up some 70% of the added value of the economy in the next ten years.
Such result is no doubt attributed to technology. It is to say, when integrated, technology will offer the value of exploiting technology on each platform. On the other way around, accompanied by technology, platforms themselves find and continue to create new values.
In other words, lowering production and distribution costs and opening up opportunities for consumers to access products and services are just first-order benefits in technology application. Meanwhile, digital economic activities aim at adding value and developing in the long term. Analysts consider this a second-order benefit, although it may be the indirect effects brought about by the development and operation of a digital business model with their useful values in boosting competitiveness and production efficiency.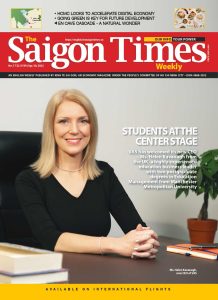 Therefore, operating a digital business model is completely different from applying technology to traditional business activities and models. It is because only technology can make its voice heard then. On the contrary, in the platform economy and to become a real platform, all traditional business methods must transform, and the employment of digital technology is an impetus for them to change and create their own values. Economists believe those are the values derived from the new business model itself—the platform model.
Unlike a traditional e-commerce website, Amazon has "relied" on technology to transform itself and capture more than 40% of the global cloud infrastructure services market following its virtual domination over the retail market. Unlike other storage and data mining application providers, Google has claimed 90% of the search market. Unlike other communication channels, Facebook represents more than two-thirds of the global social networking market (1). And unlike other TV channels, YouTube lives well and fares well even when it broadcasts to the world for free.
Part of the greatest value of these platforms is the network of users and data. Data is swiftly becoming an important economic resource and easily seen as a form of business and economic capital (2).
Technology makes it easy to set up platforms, but it is the mechanics of platforms that make data mining and network effects meaningful and create new values beyond expectations. This is evinced in the advantage of ride-hailing platforms over traditional taxi firms even when the latter has made great efforts in employing and exploiting technology.
In the borderless data flow of today, it's clear that everything is exploited at market size on a large scale. Business efficiency therefore further improves, leading to the great need to formulate new policies for the data economy.
In fact, we are still in the early days of the digital age. The problems to arise and need to be solved far outnumber the few answers we already have. With the rapid changes in technology, countries and state agencies must figure out a way to establish a useful legal framework for the digital economy.
The issues of taxation, business obligations and a series of other limitations may have to be brought up in response to the negative impacts of operating new business methods in the economy. Nevertheless, it is undeniable how the universal approach in a space that always encourages the creation of new, great added values and especially the social ones is positioned by the presence of platforms and of the digital economy in general.
(*) University of Economics and Law, Vietnam National University in HCMC.
(1) Unctab, Digital Economy Report, 2019, p. 9.
(2) Unctab, Digital Economy Report, 2021, p. 69-70.