Dual key apartments make a good solution for those who are looking for "2 in 1" apartments which will be treated as an ideal living place and an attractive investment in the central coastal city of Nha Trang.
Attractiveness of dual key apartments
In 2009, the dual key apartment was first launched onto the market and quickly became trendy in Singapore. A dual key apartment is one that is divided into two separate dwellings. Both dwellings are typically self-contained and will include a living room, kitchen, dining room, bedroom, loggia and bathroom. For over a decade, the dual key apartment has become popular in many tourist cities as it is effectively used for both living and leasing.
Statistics showed that a dual key apartment for lease will generate a higher revenue than a normal apartment in service. The Singaporean leading realty site 99.co said that at the Riverbank @ Fernvale project in Sengkang Town in Singapore, a studio dual key apartment with an area of over 23 square meters would have a lease price equivalent to over VND35 million per month, or VND1.5 million per square meter. Meanwhile, a single-bedroom apartment with an area ranging from 42 to 52 square meters at the project has a lease price of around VND750,000 per square meter.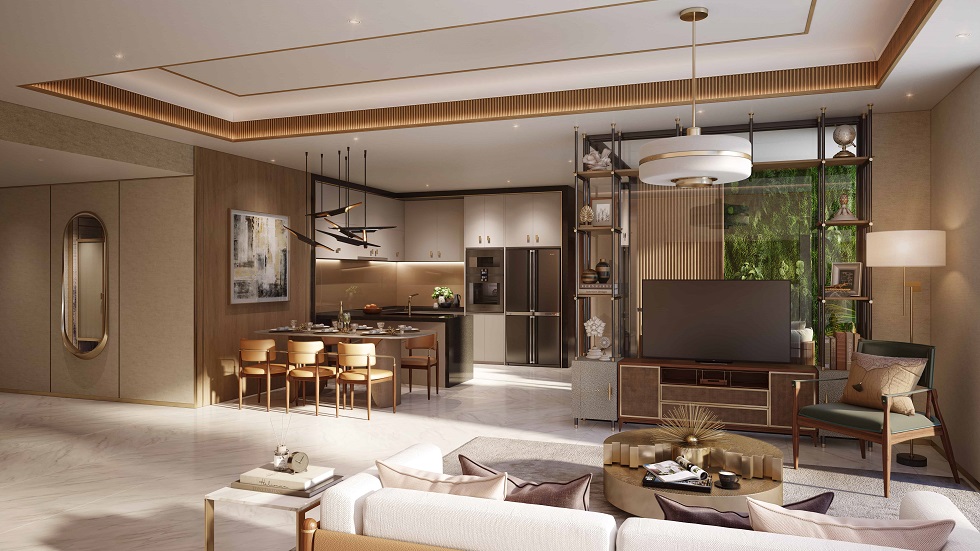 Information from site Stackedhomes in 2020 showed that the rate of return from leasing an apartment in Singapore was from 2% to 3% on average. However, a dual key apartment brings higher revenue than a normal serviced apartment. Take the 8 Riversuites apartment building as an example. A three-bedroom aparment with an area of 91 square meters could be leased at a price ranging from US$2,500 to US$3,500, equal to VND58 million – VND82 million. Meanwhile, the leasing price of a three-bedroom dual key apartment with a 95-square-meter area could reach between US$3,900 and US$5,000, equal to VND91 million to VND177 million.
In Vietnam, dual key apartments have been launched onto the market but its number is still modest, mainly in two big cities, Hanoi and HCMC. Famous tourist destinations such as Nha Trang and Mui Ne have lots of potential in leasing apartments but still lack this type of apartment. Supply fails to meet demand, especially when the demand for a private living space that also secures a good business opportunity is increasing.
Limited number of dual key apartments in Nha Trang
Nha Trang is one of Vietnam's most popular tourist cities with millions of visitors coming to this city every year. This coastal city has potential in developing apartment-for-rent service via platforms such as Airbnb. However, this market is short of apartments that are used for both living and leasing.
With a desire to bring to clients diversified apartments, suitable for settlement, investment and leisure travel demands, the investor of Grand Mark Nha Trang in Phuoc Long Ward, Nha Trang City offers a limited number of dual key apartments in addition to ordinary ones with single bedroom, double bedrooms and three bedrooms.
The Grand Mark Nha Trang dual key apartment project is a solution for families with multiple generations living together and wanting to secure their privacy. The apartment owners could live in one dwelling and the other is used for lease to have monthly income. If the dual key apartment is only used for lease, the owners could easily double their monthly income.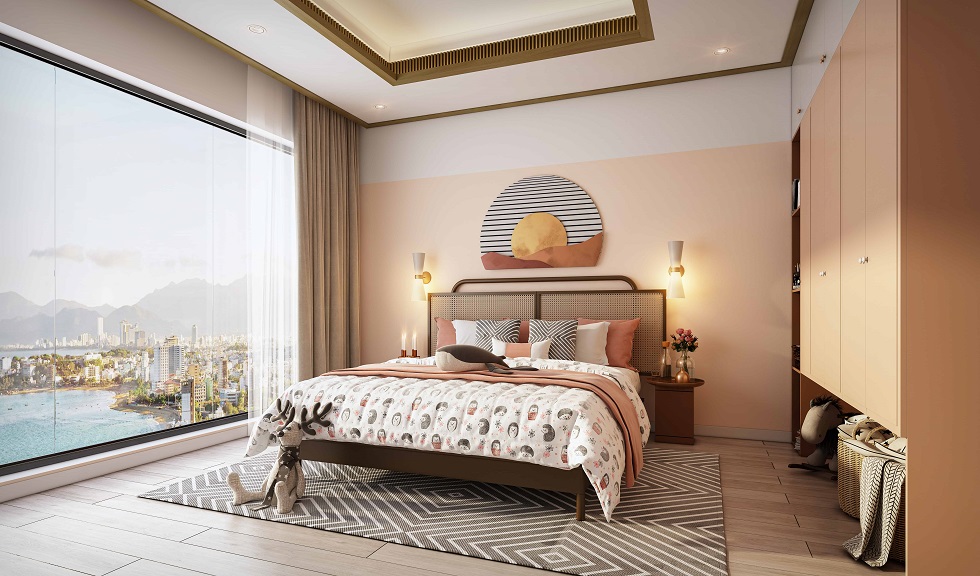 Located in Phuoc Long Street – at the center of the southern city, dual key apartments at Grand Mark Nha Trang draw lots of attention given Nha Trang's tourism recovery. The first quarter of this year saw 784,657 tourists coming to the city, rising 184.2% over the same period of last year. Of which, international guests reached 7,440, being 17.8 times higher than that in the year-ago period. Revenue generated from tourism was estimated at VND4,559.4 billion, an increase of 203.6% year-on-year.
In Khanh Hoa Province's master planning in 2021 – 2030, with a vision to 2050 approved by the Prime Minister and the revised plan on comprehensive planning of Nha Trang City by 2040, an orientation of expanding tourism space and developing quality tourism products was determined. The province now strives to attract investors to realize the orientations while simultaneously proposing the Prime Minister adding Khanh Hoa in the list of localities subject to pilotting economic models, seeking approval for building a casino at Hon Tre island to raise the quality of Khanh Hoa's tourism. Thus, the province's tourism potential will be fully tapped, leading to a rise in the number of apartment lessees.
Currently, 32 among 39 floors of the project have been built. The apartments will be handed over to clients soon so that they can be put into service to welcome a large number of tourists coming to the city in the upcoming time.
For more information, please access https://grandmarknhatrang.com.vn/