As soon as the 26th United Nations Climate Change Conference of the Parties (COP26) wrapped up, Vietnam has responded to the conference's messages through the Ministry of Industry and Trade's revision and completion of the draft power development plan VIII in a manner to ensure regional demand and supply.
Deputy Prime Minister Le Van Thanh required removing obstacles facing power projects to put them into operation, ensuring sufficient supply for production and business. However, he asked agencies making the draft power development plan VIII to carefully review the planning of some unfeasible power projects, especially coal-fired thermal power projects, so that work on these projects will be stonewalled.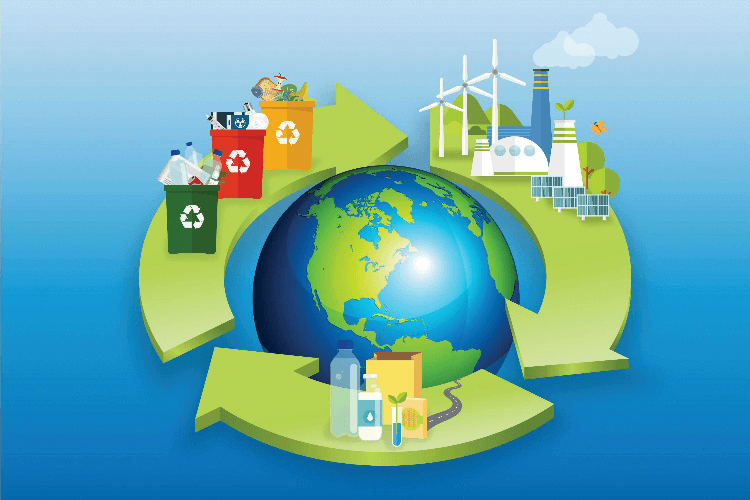 Clean energy dominates draft power development plan VIII
Climate change, one of the biggest challenges of the mankind, has caused a great impact on production, people's lives and environment on a global scale. It has been caused by CO2, which is mainly created during the burning of fossil fuels.
A report on the Global Climate Risk Index in 2020 showed that Vietnam was among the six countries most affected by climate change. Analysts were concerned over the power shortage as the electricity price has hit a new record, triggered by the highest-ever prices of oil and natural gas.
The green energy revolution is considered a solution to the climate change issue as it has significantly contributed to reducing greenhouse gas emissions, protecting the environment and reducing the dependence on fossil fuels.
According to the International Energy Agency, the world needs to triple the investment in renewable energy at the end of this decade to effectively deal with climate change and put the volatile energy market under control.
Taking advantage of solar power to develop green economy
Solar power is not only a permanent power resource but also a solution to reduce greenhouse gas emissions, heading towards a carbon-neutral economy in the long term. Especially, as the green growth is people-centric, the vulnerability of people to climate change will be reduced and an oriented and responsible lifestyle will be encouraged.
The Ellen MacArthur Foundation has described the circular economy as an industrial system that is restorative or regenerative by intention and design. People are expected to switch to using renewable energy and stop using hazardous chemicals. Many studies have indicated that fossil fuels will be gradually replaced by greener and cleaner energy resources, such as wind, solar, biomass, green hydrogen and methanol.
Applying the circular economy, an investor in the southwestern region has pioneered in developing renewable energy with a series of large-scale projects. The group has measured the considerable contribution of renewable energy in economic growth.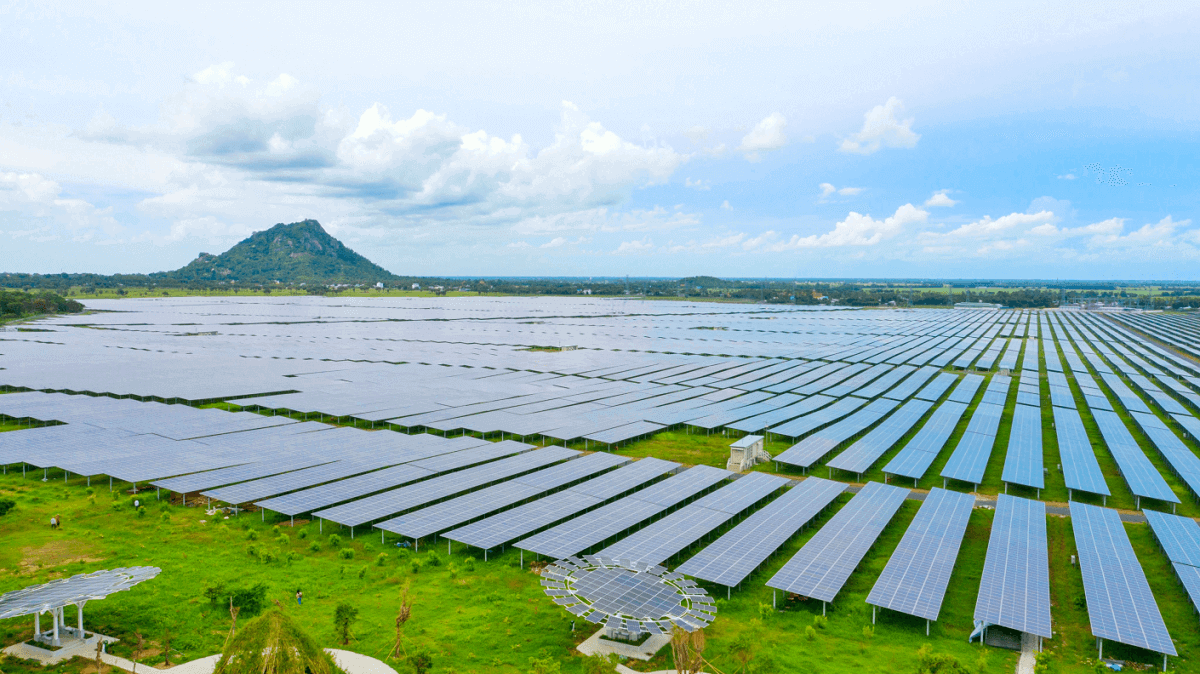 Following the success of the journey of making use of heat to produce solar power, a solar farm tourist site, which is like a fairy-tale picture in real life, has created a higher added value by effectively exploiting the existing land resources.
Vietnam's pressure for energy is increasing. While the supply of fossil fuels has been gradually exhausted, if the exploitation pace is kept unchanged as currently, fossil fuels can be exploited for a short time only.
Prime Minister Pham Minh Chinh has required formulating a roadmap to reduce coal-fired thermal power plants and not developing new ones. In addition, the Politburo's Resolution 55, which has been deployed, has promptly removed bottlenecks in power development and received the high appreciation of international organizations and enterprises.
Good policies and appropriate mechanisms originating from the reality and ensuring the benefits of both the State and enterprises will help attract more investors into the renewable energy sector, turning it into a dynamic economic sector.
Vietnam is resolved to respond to climate change, reduce emissions and convert to a green and circular economy, demonstrating its responsibility for the common efforts to protect the environment, heading towards to a safe Earth for future generations.
As Greek philosopher Heraclitus used to say that "Life is flux", the energy sector should follow indispensable trends of the era to create green growth values from clean energy to head towards a beautiful planet.