Amid global changes in energy security, sunshine and wind are free, abundant, eco-friendly natural resources, well serving the renewable energy revolution for a more sustainable and greener future.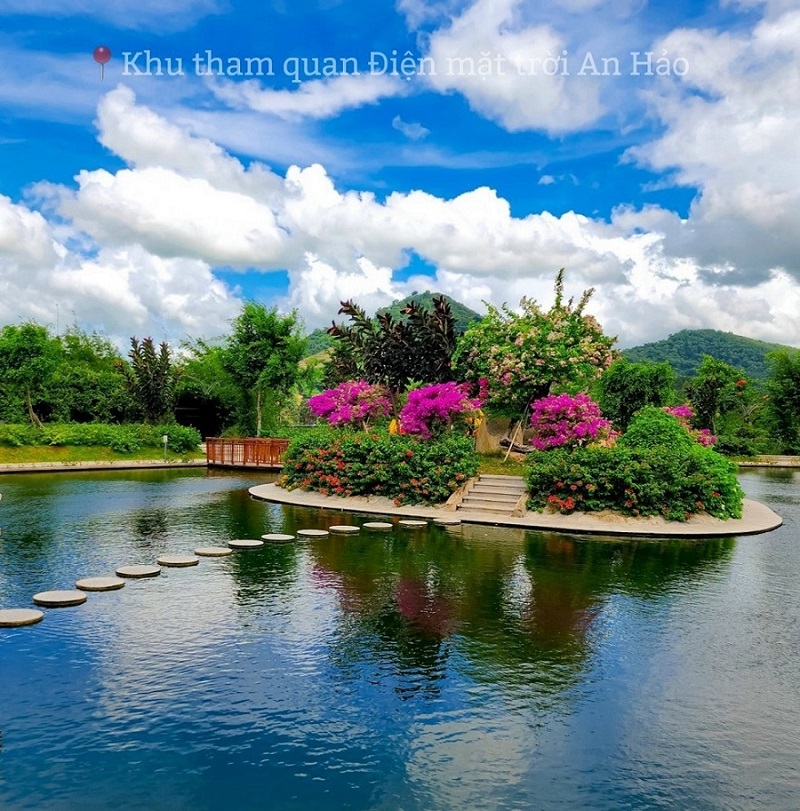 One life to live, make it greater
With solar radiation at over 3,489 kcal per square meter a day, An Giang Province in the Mekong Delta region has some five hours of sunshine daily on average. Nguyen Thanh Binh, chairman of the province, said that as fossil fuels such as coal and crude oil are running out, and water is not as rich as expected due to global warming and climate change, renewable energy is a crying need.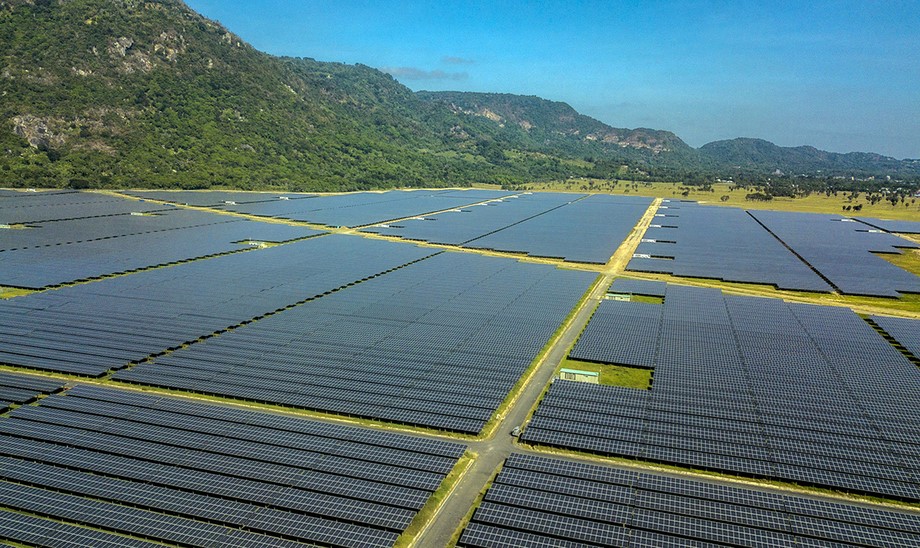 In An Giang Province, one investor has been doing well in investing in renewable energy with remarkable achievements. This marks the province's significant breakthrough in diversifying economic fields alongside agriculture. Developing a solar farm at the foot of Cam Mountain is a right and wise decision, opening a new chapter for a long-term renewable energy transition strategy.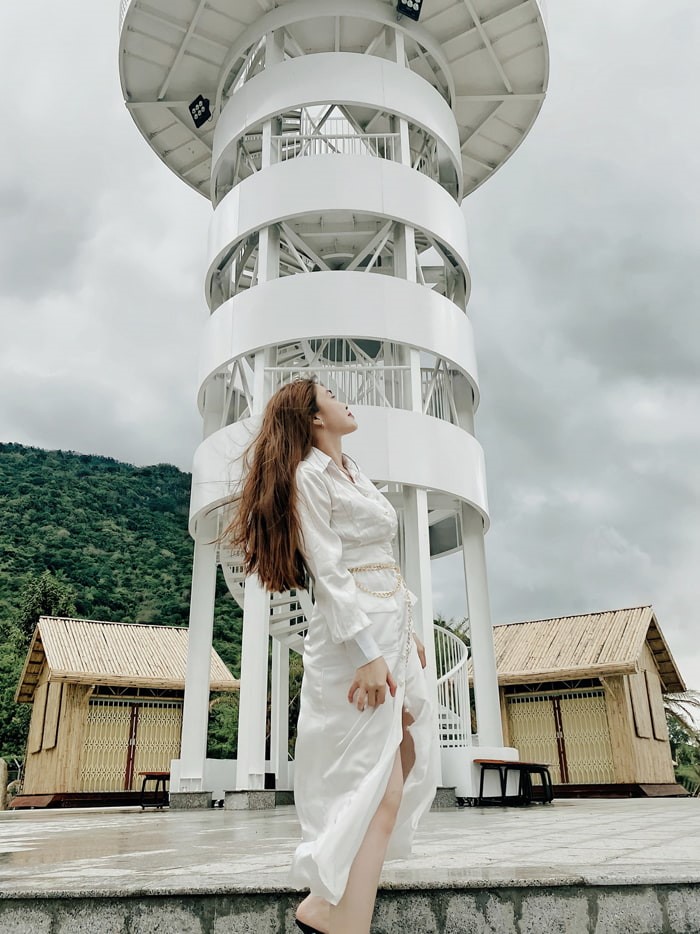 In mid September 2022, the Tinh Bien-Chau Doc 110kV double circuit transmission line, with a total length of some 10 kilometers and a total cost of more than VND60 billion, was connected to the national power grid. This event helped ease capacity bottlenecks at solar farms, especially the An Hao solar farm. The connection has encouraged the An Hao solar farm to operate at full capacity at 210 megawatt-peak (MWp), sending the investor's revenue from the clean energy field up some VND300 billion each year.
Sao Mai Group's solar farms can generate a total of some 500 million KWh of electricity per year. In the next 10 years, its power generation will reach an estimated 2.5 billion KWh a year.
Splendid facility
The An Hao solar farm turns more attractive to visitors due to the spectacular landscape of the Seven Mountains, its unique formation and the natural beauty of An Giang.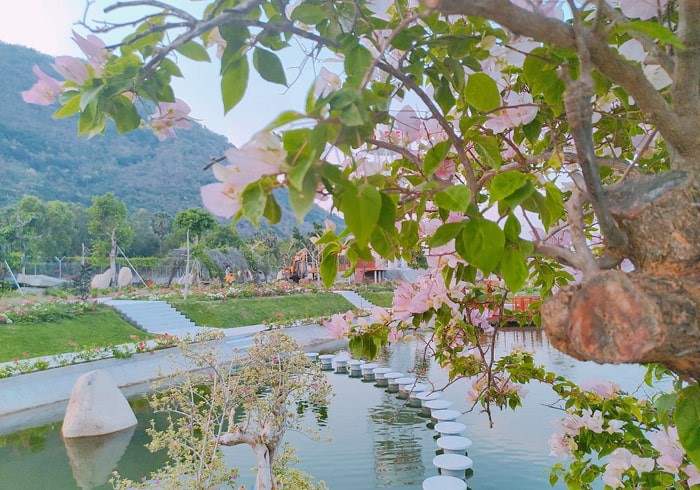 Situated at the foot of Cam Mountain, the An Hao solar farm features a colorful flower garden, a mineral reservoir, a watchtower and a farm of sheep and other animals, creating a splendid miniature in harmony with rocks with various shapes.
From the watchtower, visitors can admire the panoramic view of a valley of solar panels, charming natural landscapes and immense paddy fields.
The solar farm gives visitors a feeling of peace and tranquility. "Unlike other places that are busy and bustling, the solar farm looks like an old man with a hidden huge treasure," shared a group of Hanoi tourists.
These tourists advise others not to miss the place. Instead, they should slowly admire the landscapes and immerse themselves in peaceful natural life to unlock potential beauty at the An Hao solar farm.
Strolling along the paths at the solar farm in the early morning, visitors can explore magnificent mountains shrouded in white floating clouds, feeling the natural beauty of the mysterious land.