During the ripening season, the yellow terraced rice fields create a stunning view for visitors.
Nam Cang is a valley in Lien Minh Commune, Sapa Town, Lao Cai Province, some 36 kilometers from the Sapa center. It is surrounded by mountains and forests, so, it is still quite a faraway destination separated from other regions. But thanks to this separation, Nam Cang still retains its unique beauty, culture and atmosphere.
It is home to the Mong and Dao ethnic groups, who earn their living by farming and breeding. In the local language, Nam Cang means upstream water because it is the origin of three large streams, providing water for local residents and fields there.
Mother Nature appears to have particularly favored Nam Cang as it boasts countless waterfalls, mountains and terraced fields, especially during the harvest season. From mid-August until early September, rice ripening in Nam Cang and golden terraced fields are a sight that cannot be missed.
Standing on a high hill, tourists can admire the beautiful natural scenery of the incredible golden terraced fields below, interspersed with the houses on stilts of the Mong and Dao ethnic groups.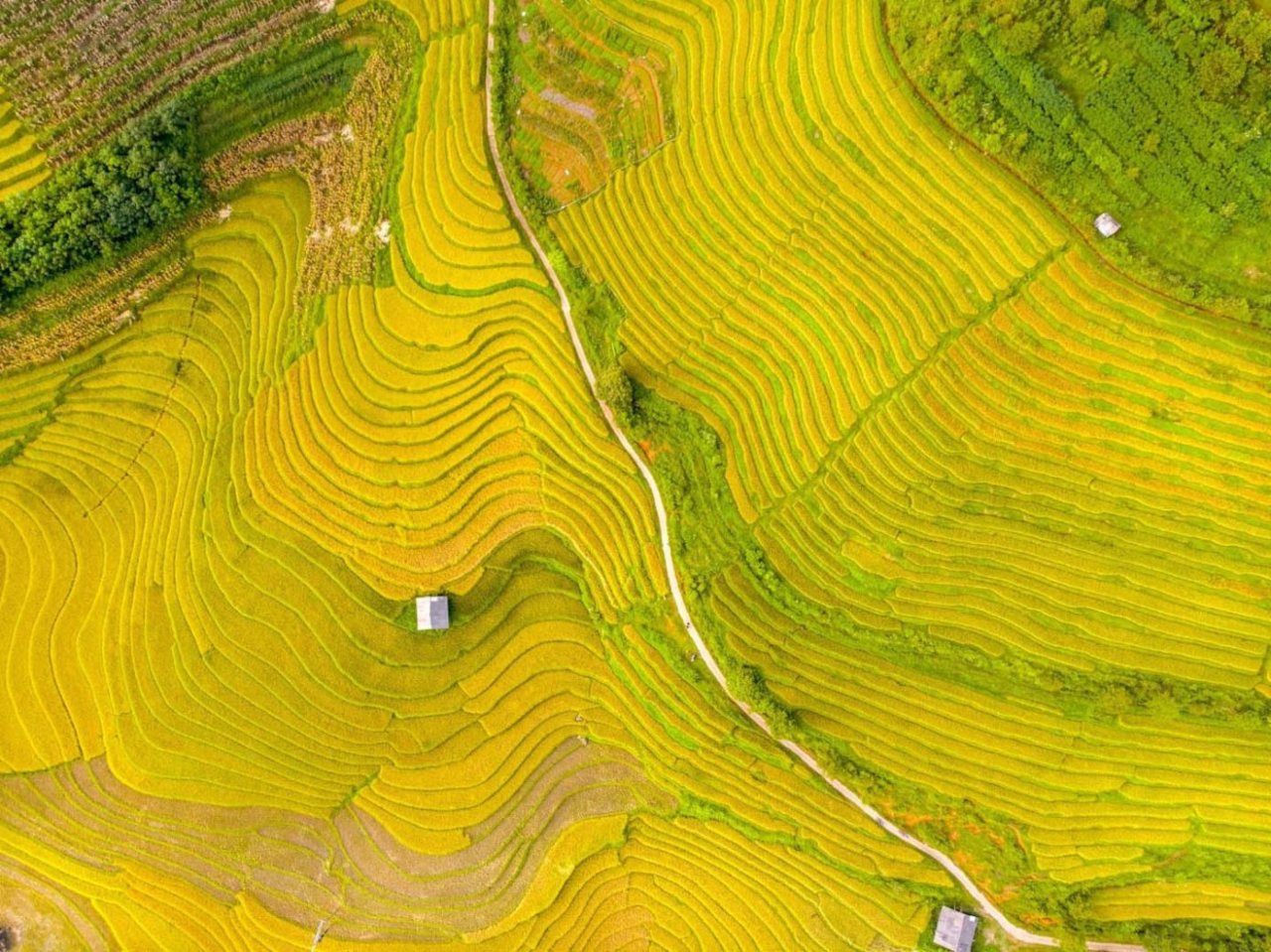 The Mong and Dao people are very friendly and hospitable. Those visiting Nam Cang can rest in the hostels at the foothills or stay with the local people in their homes.
Moreover, visitors can pass through the roads of ripe rice fields, witness the rice fluttering in the wind and feel the round rice grains. Visitors can also spend a day trekking, exploring large streams and enjoying the autumn breeze, filled with the scent of ripe rice, grass, mountains and forests.
In recent times, Nam Cang's natural landscape has grown more attractive to tourists, especially photographers who want to take pictures of unspoiled natural scenes, golden terraced fields shining under the sun and fresh streams.