Apart from being one of the biggest pagodas in the Mekong Delta, the Xiem Can Pagoda is a cultural relic of the Khmer ethnic group in Bac Lieu Province, which boasts unique traditional Angkor Khmer architecture.
The Xiem Can Pagoda was built in 1887 in the Vinh Trach Dong Commune, more than 10 kilometers from the center of Bac Lieu City. The pagoda has the imprints of the Angkor Khmer architecture. Unlike the other pagodas in Bac Lieu, Xiem Can is known for its scale and architectural style.
Xiem Can can be distinguished from other ordinary pagodas by its sophisticated and meticulous patterns in each wall, roof, stair and pillar. The main hall of the Xiem Can Pagoda is rectangular. In the middle of the main hall is a nearly two-meter-high semicircular pedestal divided into many steps to worship Gautama Buddha.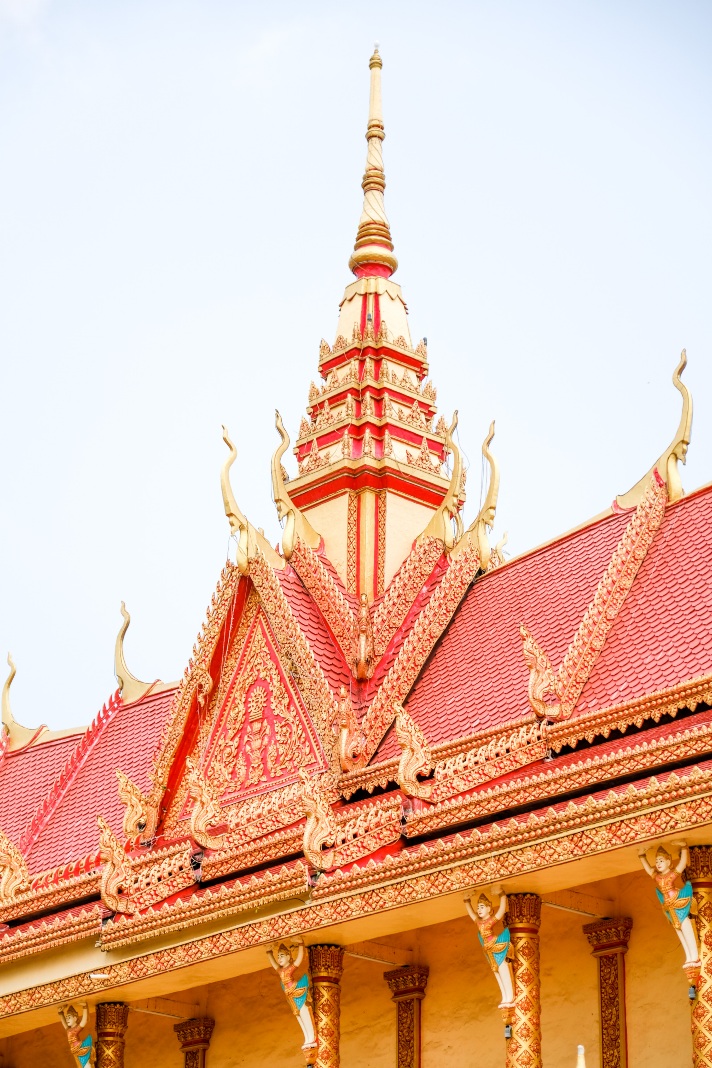 The pagoda has the same color as the other Khmer ones—a mixture of brilliant dark yellow, red and orange—reminding tourists of the majestic pagodas in Cambodia and Thailand.
Once tourists enter the inner campus, they can immerse themselves in the beauty of Xiem Can. The pagoda is surrounded by courtyards, gardens and trees, creating a peaceful and quiet atmosphere.
The Xiem Can Pagoda has just been recognized as a typical tourist destination in the region by the Mekong Delta Tourism Association. It is not only a place of worship for the Khmer people but also attracts hundreds of tourists daily. Although it is not the oldest Khmer pagoda in the Mekong Delta, Xiem Can is always worth a visit due to its sophisticated patterns and unique architecture.
Xiem Can is also known as a place that preserves the many cultural traits of the Khmer ethnic people. Tourists can also visit the pagoda during festivals such as Ok Om Bok and Chaul Chnam Thmay to learn more about the Khmer culture. Besides, they can visit many destinations that attract lots of tourists, such as Uncle Ho's Temple, Bac Lieu playboy's house, the Ho Nam eco-tourism area, etc.