Achieving sustainable development for commercial and industrial properties is always a huge challenge, but Frasers Property Vietnam (FPV) is realizing this goal for its multiple properties in Vietnam. The approach taken by FPV, as indicated by a senior leader, is to combine design, operation and management in a customer-centric, greenization orientation to create a sustainable, healthy and efficient work environment.
Major properties operated by FPV, from office buildings like Melinh Point in District 1 and Worc@Q2 in Thu Duc City's Thao Dien Ward to Industrial & Logistics (I&L) developments like Binh Duong Industrial Park and an asset managed by FPV, Eco Logistics Centre in Binh Duong Province, and other estates in northern Vietnam such as Industrial Centre Yen Phong 2C under progress in Bac Ninh and others in the offing are all adapted to greenization to meet the increasingly stringent demand of customers for a sustainable work environment.
From efforts to greenize properties…
In a recent encounter with the local media, Mr Truong An Duong, General Manager of North Vietnam & Residential at Frasers Property Vietnam, explained that "sustainable properties are future-proof, with a focus laid on customers and efficient operation solutions."
As greenization is becoming a global trend, FPV has taken the initiative to get its owned and asset-managed properties to be green-certified. Initiatives on sustainable development for properties were introduced by FPV which caters to meeting significant international interest for more industrial space within the region as well as growing demand for high-quality, premium industrial estates.
"Leveraging our global expertise in industrial and logistics, we are developing smart, modern, and sustainable industrial facilities in Vietnam, which will cater to a new innovative segment of premium industrial estates. A first for a developer in Vietnam, the Premium Estates concept will see Frasers Property developing high-quality industrial products with strong sustainability and technology features aimed at supporting workplace productivity and occupants' health and wellbeing." Duong said.
Eco Logistics Centre that offers ready-built warehouses and Worc@Q2 as a commercial office building have earned LEED Certified and LEED Gold standards, respectively, and Melinh Point has been awarded BCA Green Mark Platinum by Singapore's Building and Construction Authority, while Binh Duong Industrial Park is on track for LEED certification. Its industrial and logistics expansion into North Vietnam is also aiming for LEED certification.
Industrial parks with LEED certificates are more preferred by international investors, according to Duong.
Industrial Centre Yen Phong 2C will be designed in accordance with Frasers Property's Premium Estates concept that reflects its commitment to creating healthy, sustainable, and high-performing industrial assets. The 3-in-1 multi-functional industrial space will seamlessly integrate showroom, office, and production assemblies with 7,000 sq.m dedicated for a green recreation park and on-site service center to support occupier wellbeing in the estate.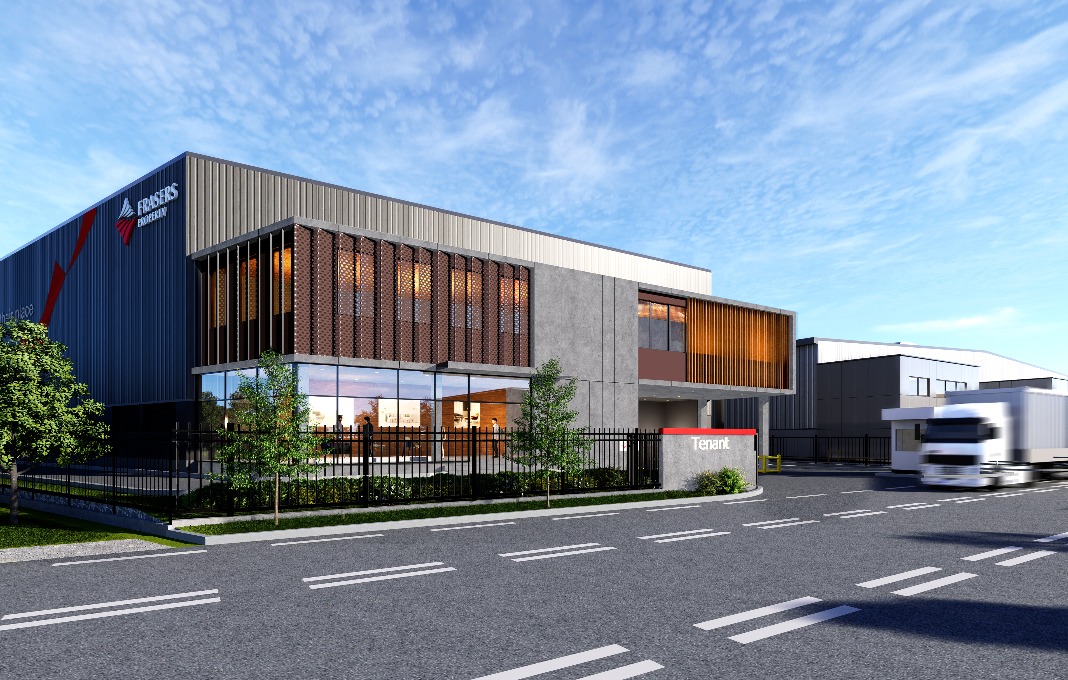 In late 2022, Frasers Property Vietnam became the first real estate company in Vietnam to be endorsed by the Science Based Targets initiative (SBTi). It received approval from SBTi for its detailed net-zero carbon roadmaps and carbon reduction targets that help reduce greenhouse gas (GHG) emissions. As part of its SBTi plans, the company intends to progressively install rooftop solar panels, allocate renewable energy for street lighting and introduce energy- and water-efficient building equipment using renewable energy across its developments. 
FPV has recently signed a Memorandum of Understanding with SP Group to jointly develop and implement integrated smart energy solutions at FPV's Binh Duong Industrial Park for its tenants. This will help the industrial park accelerate the adoption of green energy solutions and enable energy savings and carbon emissions reduction for all tenants. 
… to community activities
In addition to emphasizing the greenization of its real estate projects, FPV engages in or supports community and environmental initiatives where it operates.
A workshop to make recycled paper was recently organized by Melinh Point as part of an environmental month, in response to the initiative to protect the environment. Participants in the event received hands-on instruction on how to create recycled paper, recycle paper into new products, and give paper a fresh chapter of life by creating notebooks or paper paintings.
Late last year, FPV partnered with Vietnam Red Cross with an initiative "Market at Zero Dong" in the volunteer activities "Tet in Kindness" to support the less privileged to have a fulfilled New Year. Volunteers from the company helped distribute 200 food bundles to the ones in need at Hoa Phu ward and Binh Duong Industrial Park's workers to have a special spring market where they had the opportunity to select a full food bundle of nine items at zero dong.
In addition, Frasers Property Vietnam has a long-standing partnership with Red Cross societies in Vietnam. Aimed at uplifting communities and strengthening resilience, the  partnership efforts include blood drives and financial support for the less fortunate.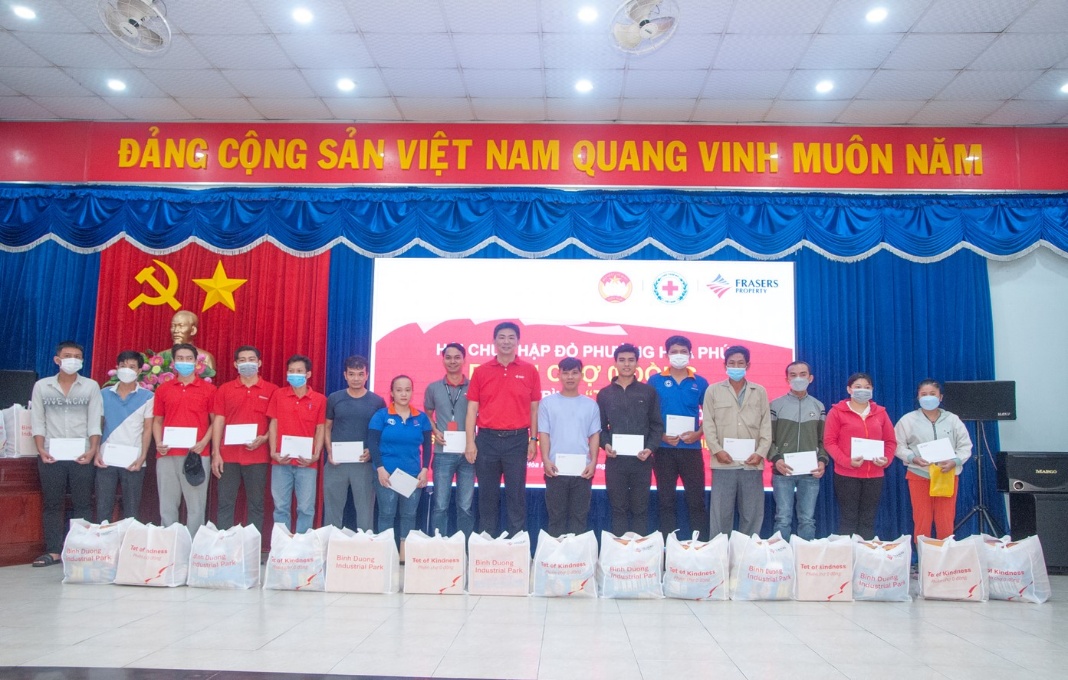 Every year, FPV celebrates Environment Month across the business. Running from Earth Day in March to Earth Hour in April, Environment Month is an employee-focused campaign to raise awareness on the importance of collectively driving responsible and sustainable efforts.
To spread the community spirit to all employees, customers and partners, FPV has chosen November as the Month for the Community, when corporate social responsibility programs and activities are planned for implementation throughout the year.