A kitchen cooking free porridge for the poor on Saturday every two weeks attracts the participation of quite a few volunteers, especially the young ones.
The kitchen on Doan Van Bo Street, District 4, HCMC, was opened by Ha Ngoc Lam, 45, seven years ago. Lam told thanhnien.vn that he opened the kitchen at his house to cook rice porridge with dried shrimp, ground meat, onion, ginger and some spices to give it to poor people earning their living in the street. Initially, he did it by himself using his own money; later, many learned about his deed and come over to lend him a helping hand.
Ho Van Tai, 29, a co-pilot of A320 aircraft of Vietnam Airlines, has taken part in cooking the porridge at this kitchen for two years. He said he would like to contribute a small part to partly ease a burden for poor people and patients.
The volunteers began to cook the porridge at noontime. At 4 p.m., about 500 portions of hot porridge were ready, and they started to fan out to deliver nutritious dishes to those in need around the city.
Overseas Vietnamese wins high prize at world's floral competition
Designer Cao Thi Huyen, a Vietnamese Serbian, has made history as the first Vietnamese to win a silver award at the Chelsea Flower Show 2023, the world's most prestigious annual flower exhibition held by the UK's Royal Horticultural Society.
Her "Dance of Light" creation depicts a flame symbol adorned with a vibrant array of purple and yellow flowers. The work was plastic-free as the show aimed to stimulate sustainable and environmentally friendly horticulture.
To participate in the show, Huyen spent six months preparing and presenting her design for approval by the exhibition organizers, according to vietnamplus.vn.
The Chelsea Flower Show 2023, held from May 23 to 27 at the Royal Hospital Chelsea in London, brought together around 300 leading companies, garden designers, and florists from the UK and worldwide. The event attracted an impressive crowd of nearly 200,000 visitors.
Kids Fest kicks off in HCMC
The Kids Fest 2023 will be organized for the first time under the theme "Children Today-The World Tomorrow" at the HCMC Children's House from June 2 to 4.
The event will start with a range of exciting activities themed "Worlds of Childhood," such as a city-center summer camp, a creativity competition, and workshops on mosaic paintings, pottery-making, and ceramic decorations.
On June 3, the "Family Having Fun" themed festival features a dancesport program, a workshop on fostering friendship with children and promoting a green environment, and circus performances.
With the theme "Happy, Healthy Children Welcome Summer" on June 4, the festival is expected to attract a lot of children with a Rubik's Cube contest, a chess competition, performances by modern dance groups, and hip-hop dance performances.
The mentors of visually impaired students
Born into a poor family in Dong Nai Province with vision impairment, Loi Truong Giang tried to learn as hard as he could to overcome his fate. He is now a sophomore at the HCMC University of Law.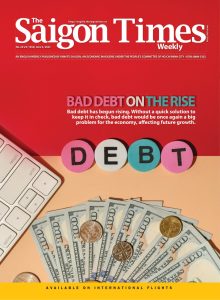 Giang told thanhnien.vn that he took part in voluntary activities when he was a freshman, adding that he taught applied informatics and how to use a smart phone to visually impaired students so that they could learn well and thus improve their lives. Thanks to his active participation in voluntary activities and his excellent academic results, Giang is receiving scholarships from a talent support fund.
Meanwhile, Nguyen Thi Ngoc Chau, a visually impaired grade 12 student at an international school in HCMC, is tutoring physics for junior high school students with vision impairment to help them keep up with other classmates. She said she tried her best to prove that she could learn to live her life, and even help others like her to thrive.
Hoang Minh Tri, founder of the Mentorship for People with Vision Impairment (MPVI) project, said the project, which was established in 2020 and attracts quite a few volunteers, aims to tutor visually impaired students throughout the country so that they can realize their dreams.