Plug and Play Tech Center, shortly known as Plug and Play, is a U.S.-based global innovation platform and a business incubator widely known in Silicon Valley, will be participating in a series of meetings on business startups and innovation due to take place in HCMC in early July.
With the primary aim to connect early stage investors, startups, and the world's largest corporations together, the firm, headquartered in California's Silicon Valley, has expanded globally with more than 40 offices across more than 20 countries. Its primary objectives are to successfully run corporate innovation programs and accelerator programs for startups, operating across more than 20 industries worldwide.
The company is essentially an ecosystem, which has notably brought together over 35,000 startups, 500-plus corporations, venture capital firms, universities, and government agencies. Since it was founded in 2006, the firm has established a global network for startups and corporations, raising over US$9 billion in funding by companies for startups.
Plug and Play partners with corporations, providing connectivity to the Silicon Valley startup culture, and accelerates startups themselves. The innovation-driven platform works as a bridge between Silicon Valley and over 30 locations around the world.
During the series of meetings spanning four days in HCMC, Plug and Play will have its high-ranking representatives participate in three events, namely Jojo Flores, co-founder of Plug and Play Technology Center, and Jupe Tan, managing partner of Plug and Play, Asia Pacific. The meetings are jointly organized by Innovation Services Center and Saigon Times Foundation with the support of the HCMC government, the HCMC Department of Science and Technology and a number of domestic technology companies.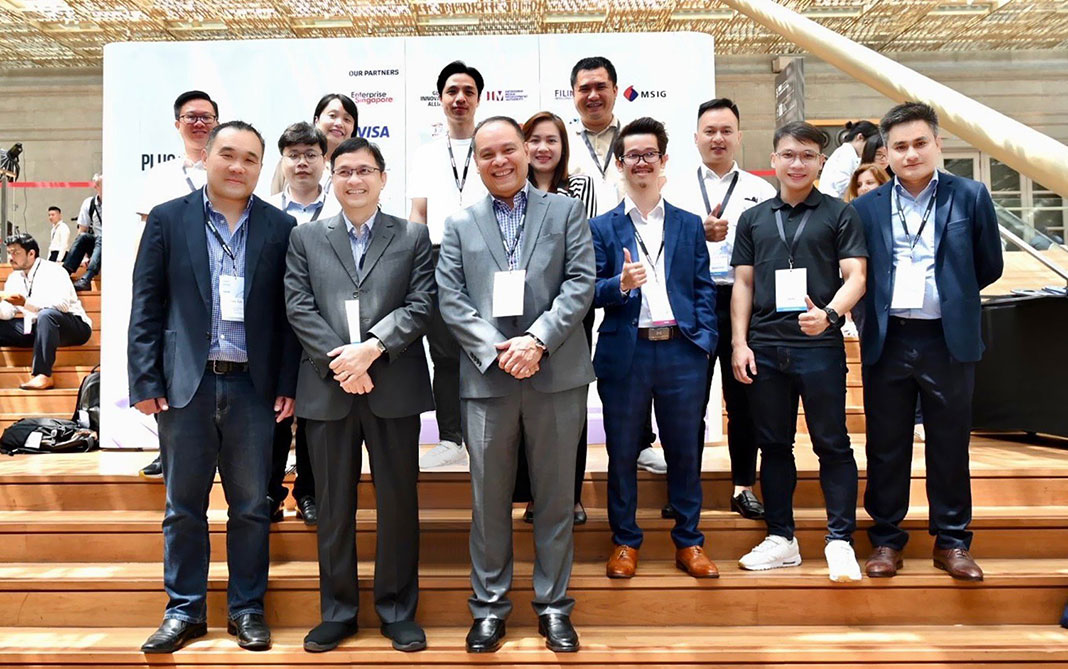 The first meeting, Plug and Play and Universities, took place on July 1 at the University of Economics HCMC (UEH) at 279 Nguyen Tri Phuong Street in District 10, with the theme of "Starting a business and inspiring creative entrepreneurship", with the goals to help the young to access technology, nurture a spirit of innovation, and enhance knowledge of venture capitalists and angel investors. The event was also aimed to support students to start up their business and access internship programs abroad.
The meeting was attended by the leaders of some universities, startup students at universities, and representatives of universities' startup incubators. The Plug and Play representative introduced the audience to this global startup incubator, and present cooperation proposals to the universities.
Professor Dr. Nguyen Dong Phong said at the meeting that UEH will make effort to become a leading multi-disciplinary and sustainable institution in Asia by 2030 and that within the next six months, UEH will have cooperation plans with Plug and Play to find and grow seed startups.
The next meeting, Plug and Play and Enterprises, will be held on July 3 at the Sonatus Building at 15 Le Thanh Ton Street in the city's District 1, with the themes of "How to turn Vietnamese startups into global technology unicorns" and "How to build global unicorn startups", the latter being a topic well aligned to Plug and Play's performance.
The key goals of the meeting are to look for innovative solutions to accelerate startup operations and access investment funds from Vietnam, Asia and the world; and to find seed startups and enable them to become global technology unicorns.
Joining this meeting will be representatives of well-known investment funds at home and abroad, several technology corporations, as well as some Vietnamese startup unicorns.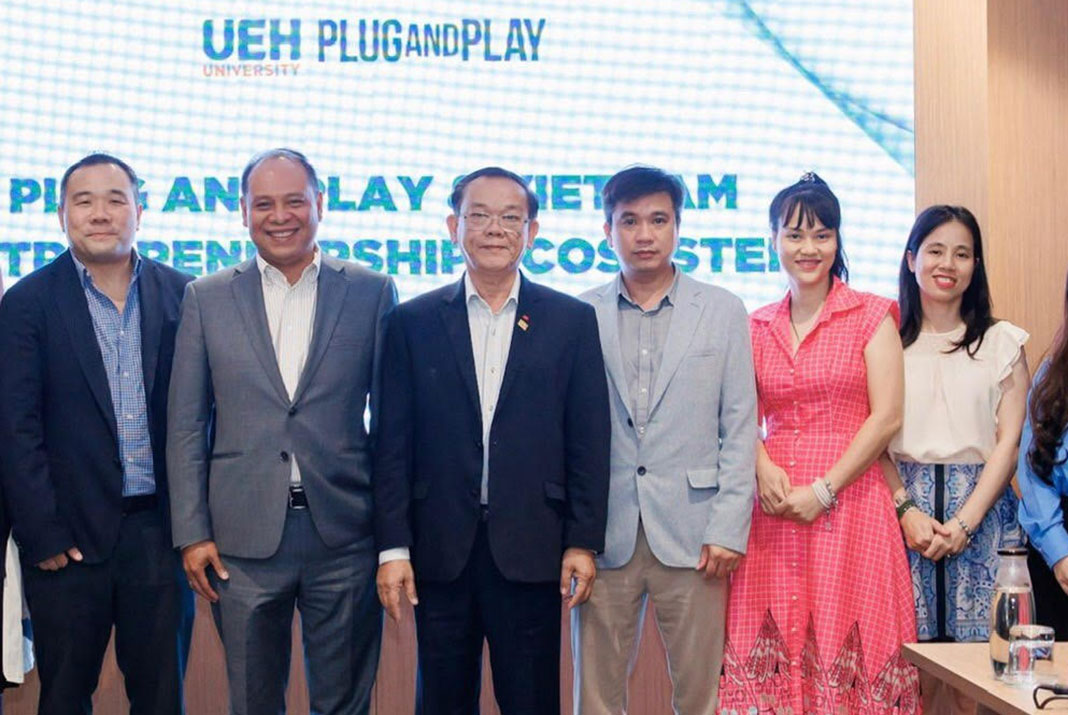 The final event will be the meeting between Plug and Play and Authorities, due to take place on July 4 at the building of the HCMC People's Committee (the City Hall), with the theme of "Solutions to facilitate startups and innovation in the city – Public and private partnership model". The main goals of the seminar are to build a sustainable startup ecosystem, and to look for solutions to boost an innovative startup ecosystem in HCMC.
Discussions will center on formulating a strategic vision, promoting students' business opportunities and startup ideas alongside creating favorable conditions for seed businesses. These seed businesses will be assisted to become global unicorns.
The meeting will feature leaders and senior officials of HCMC as keynote speakers, while representatives of incubators from high-tech parks will also attend. Plug and Play will give a presentation on the global startup trend, and make petitions to the HCMC government.
Plug and Play, as stated early on, is a global innovation platform and a world-acclaimed business incubator, playing the role of a bridge between Silicon Valley and business communities around the world.
Plug and Play itself has also made seed investments in many global unicorns during the early stage and assisted these startups in their acceleration stage, alongside its stakes in over 1,600 other startups. Outstanding unicorns that Plug and Play has invested in include Google, PayPal, Dropbox, LendingClub, N26, Soundhound, Honey, Kustomer, and Guardant Health.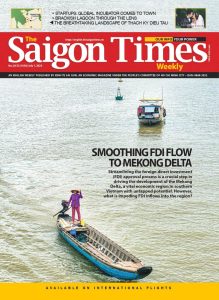 In Plug and Play's portfolio, there have been as many as 30 unicorns, including 12 startups achieving the unicorn status in 2021 alone.
As of the end of 2021, Plug and Play had provided acceleration assistance for over 2,500 startups worldwide, including 616 in the U.S., over 1,400 in Asia, and the remainder in Europe, the Middle East and Africa.
Dr. Nguyen Thanh Hai, head of the STEAM THRIVE group at the University of Missouri stateside, has recalled his visit to Plug and Play when joining a Vietnamese delegation to the U.S. in late March organized by the HCMC Computer Association to gain an insight into business startup and innovation at Silicon Valley.
"When we visited Plug and Play, the world's biggest business incubator at Silicon Valley, where over 30 unicorns have been accelerated, the story we heard was not about property investment, but investment in business ideas on technology-based innovations," Hai said.
Before coming to HCMC for the series of seminars, a startup and innovation conference, Plug and Play APAC, was organized in Singapore on June 21. The event, with Nikkei Asia's chief business correspondent Akito Nakata as moderator, featured high-profile Singaporean officials and business leaders and Plug and Play's co-founder Jojo Flores, who is also expected as a key speaker at the events in HCMC.
The series of Plug and Play seminars, organized by Innovation Services Center and Saigon Times Foundation, is initiated as part of a program on business startup to inspire the spirit of entrepreneurship to support students' startups. Earlier, Saigon Times Foundation has also collaborated with Innovation Services Center and related partners to organize the Vietnam Space Week on the space science and STEM in Hau Giang Province, HCMC and Binh Dinh Province. The Vietnam Space Week had the participation of NASA scientists, including Dr. Josef Schmid, NASA Flight Surgeon, and a veteran highly decorated astronaut, Michael A. Baker.