Great Place to Work®, the global authority on workplace culture, held its inaugural Vietnam Best Workplaces event on 12 May at Sofitel Saigon Plaza with the theme People-First, Purpose-Driven, acknowledging the approach that companies have adopted in their workplace practices over the past year.
A total of 120 participants attended the event. The event was also attended by Mr Vo Tan Thanh, Vice President of the Vietnam Chamber of Commerce and Industry (VCCI), and Mrs Delphine Rousselet, Executive Director of the European Chamber of Commerce in Vietnam.
In the welcome speech to the audience, Ms Evelyn Kwek, Managing Director of Great Place to Work ASEAN and ANZ, said: "The best way to do great business and take care of our customers is to take care of our people first. When we are purpose-driven, the company is here to do more, a lot more than just make money; we're here to take care of each other, respect each other, build great teams, and help each other perform in a way that is better for people, better for business and better for the world."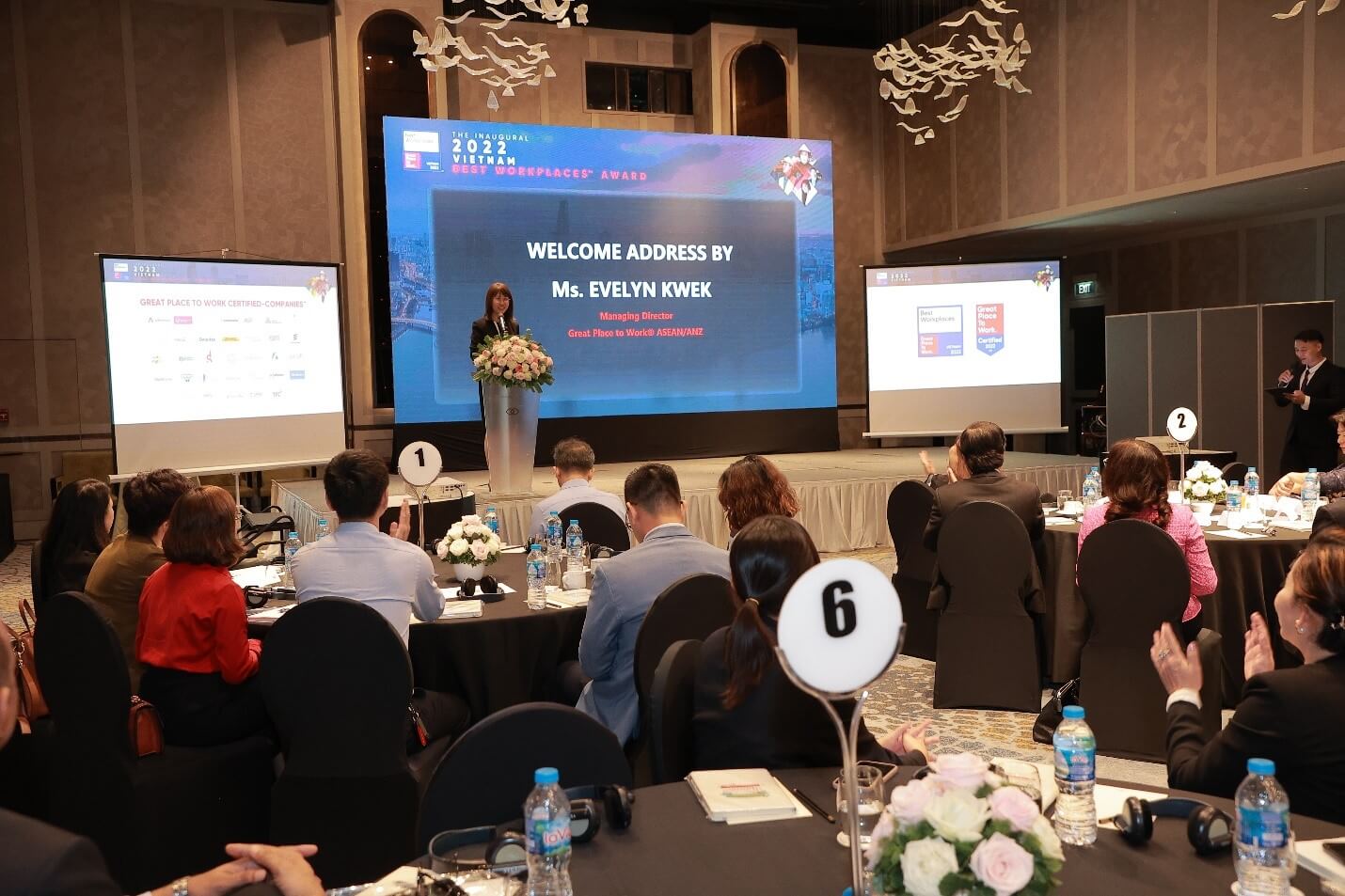 In addition to the 15 companies in the Vietnam Best WorkplacesTM List being honored, certified companies across industries such as technology, agricultural, manufacturing and electronics were also presented with a recognition of their certification journey because they had met the Great Place to Work Certified standard. About 30 companies are Great Place to Work®-Certified in its first year of operations in Vietnam.
To determine the 2022 Vietnam's Best Workplaces, Great Place to Work®️ analyzed confidential survey feedback representing over 20,000 employees across different industries in Vietnam. Employees responded to over 60 survey questions describing the extent to which their organization creates a Great Place to Work For All™️.
85% of the evaluation is based on what employees say about their experiences of trust and reaching their full human potential as part of their organization, no matter who they are or what they do. Great Place to Work®️ analyzes these experiences relative to each organization's size, workforce make-up, and what's typical in their industry. The remaining 15% of the rank is based on an assessment of all employees' daily experiences of innovation, the company's values, and the effectiveness of their leaders, to ensure they're consistently experienced.
TTC Sugar, the agriculture arm of the TTC Group, was one of the Certified companies who received the recognition. "TTC sugar is a Vietnamese company but we want to have orientation globally as we export our sugar products to over 24 countries. We want to build a good culture for the employees as they are also our decision-makers. The company will continue to grow and we want to have a workplace culture that can be compared to MNCs," said Mr Tai Quach, TAM TTC Sugar, who oversees recruitment, employee branding for head office and 22 business units of TTC Agricultural Industry.
Cisco Systems Vietnam tops the Best Workplaces List in the small-workforce category (10 to 99 employees).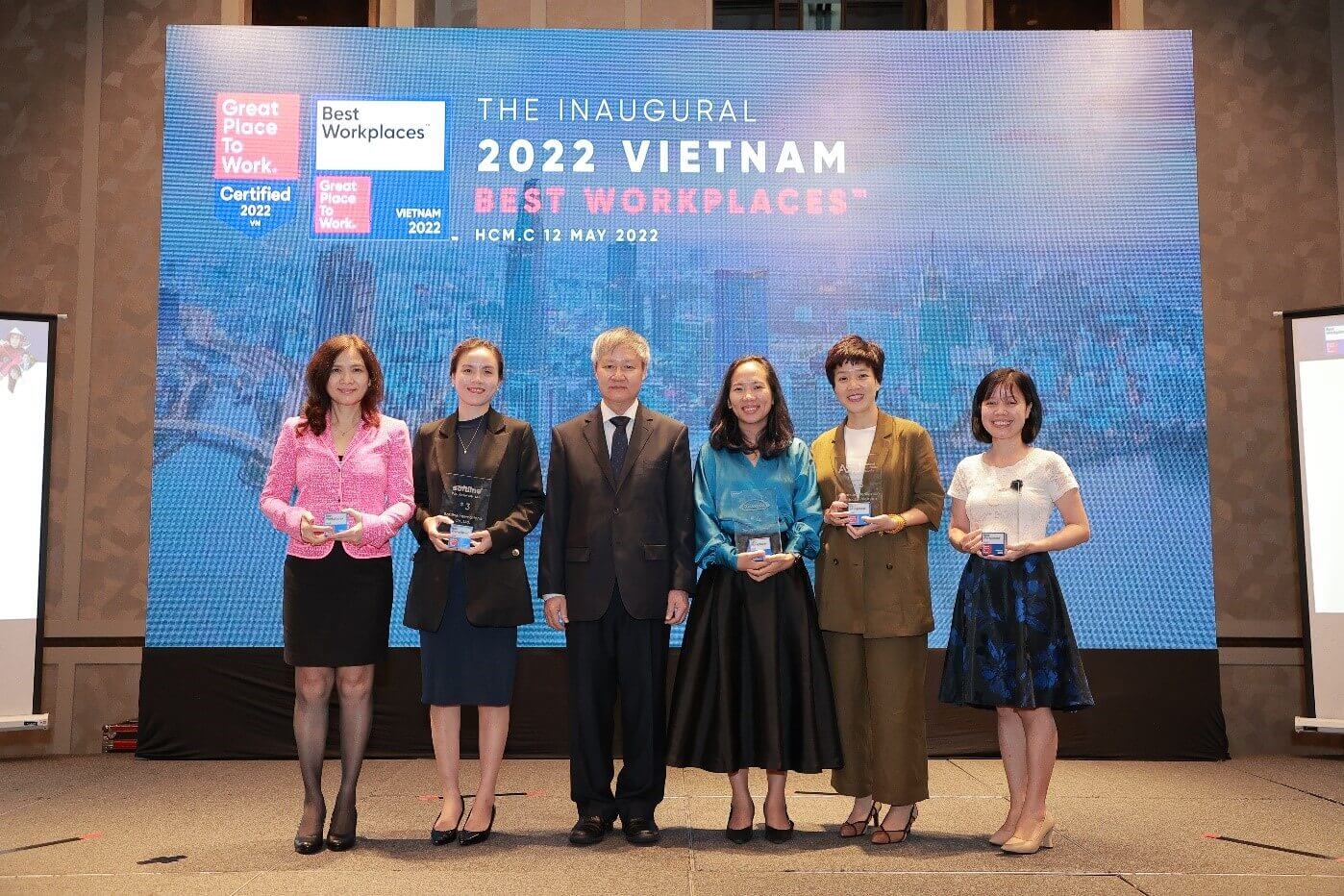 "We believe when people are given opportunities they will shine! We honor the conscious culture we've been fostering for years. The work we've been doing isn't just to serve our business goals or employees, it's for the community and people who live and work within Vietnam. So this award is recognition that it's a way to honor and celebrate the efforts we've put in," said Ms Luong Thi Le Thuy, General Director, Cisco Vietnam, Laos and Cambodia.
DHL-VNPT Express Ltd, which was recognized as the top Best Workplace company in the medium- and large-workforce category, shared: "Our quest for excellence is only due to our highly motivated teams. That they trust and empower people- and each other."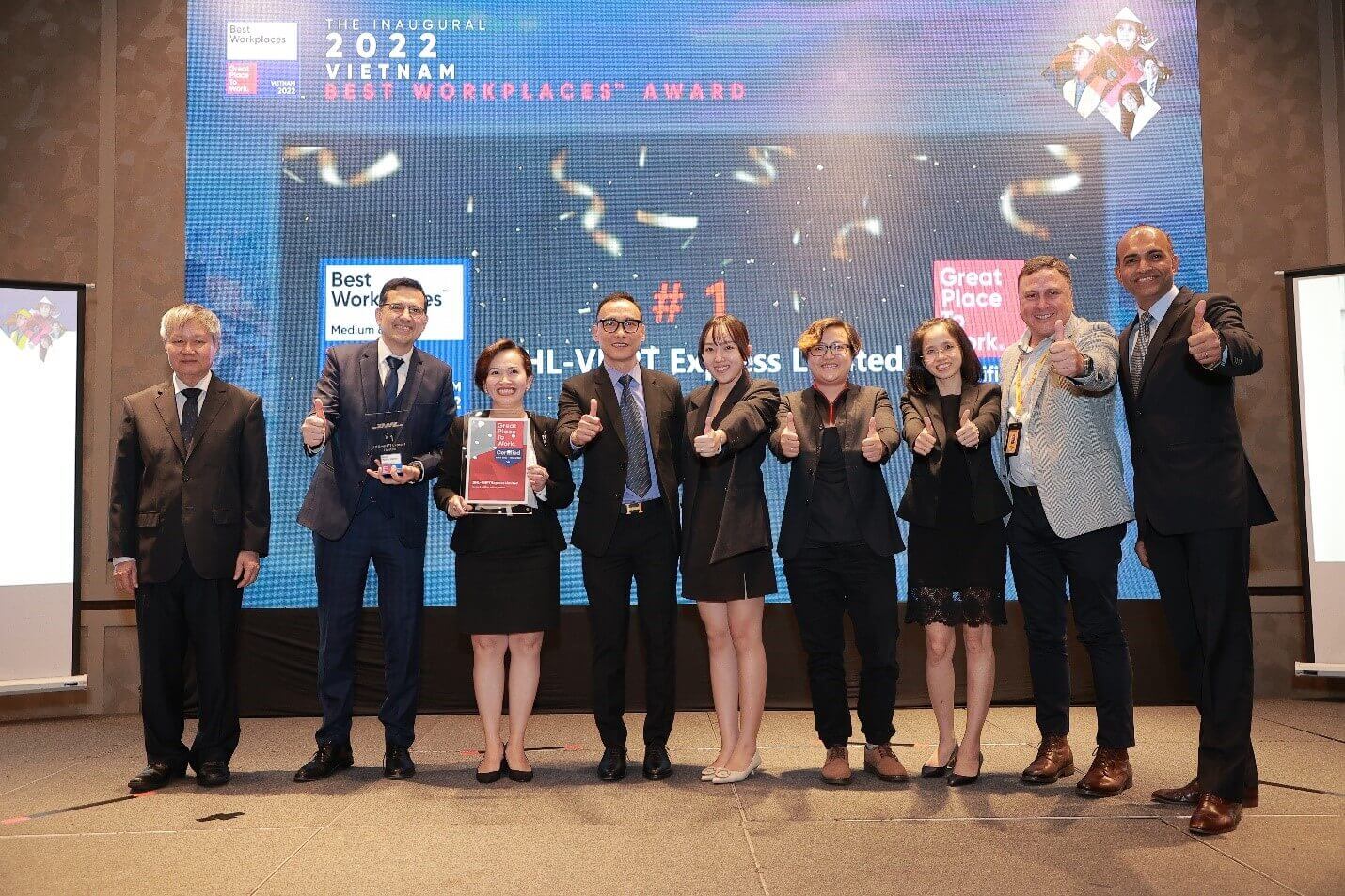 The event also discussed the future of employee engagement in the new normal with a business leader from Cisco, Ms Luong Thi Le Thuy, General Director, Cisco Vietnam, Laos and Cambodia, and HR representatives Mrs Nam Phuong, Vice President, Human Resources Association and Mr Le Hong Phuc -Founder and President, Vietnam Human Resources Association. The panel expressed and acknowledged that the post-pandemic way of working within companies has changed. Many are adopting a hybrid and flexible work model complementing the younger generation's increased pace of working. Coupled with the impact of digital transformation, companies should develop HR policies that are agile, can cater to the current workforce, and to respond with timely measures and policies that are aligned with the companies and the individuals.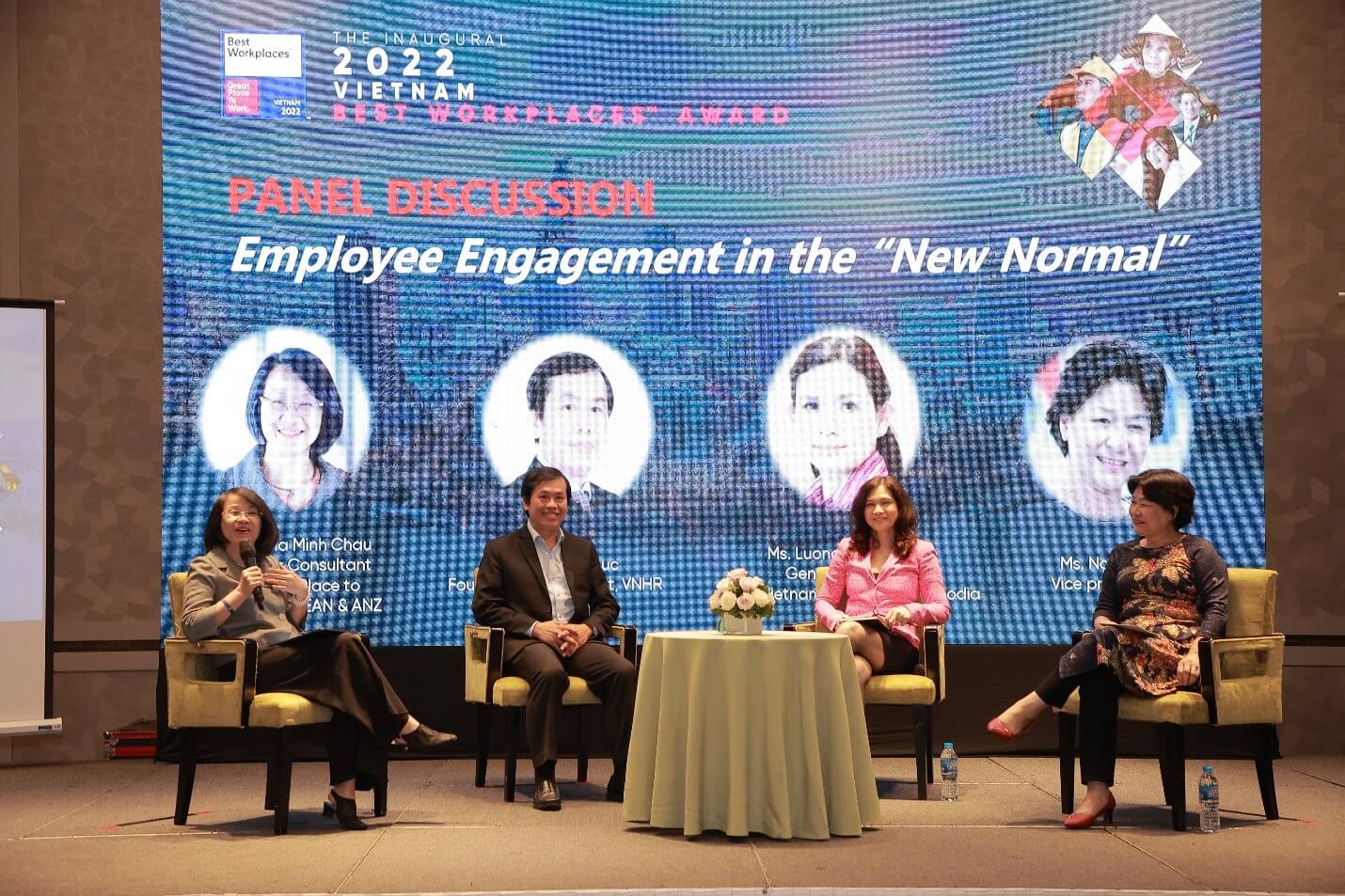 "We entered Vietnam in late 2020 and, over the past one and a half years, we are humbled and honored to have worked together with some of the most amazing companies here. We are committed to our mission and look forward to partnering with you in building great places to work for all in Vietnam," said Ms Kwek.